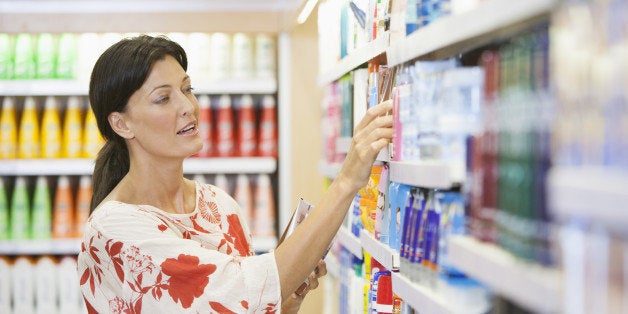 While perusing the skincare aisle at your local drugstore, you're bound to come across facial cleansers or acne creams with the words "salicylic acid" written on the packaging. From what most people gather after watching TV infomercials, that ingredient may be the solution to your breakout woes. So naturally, it's slathered on at first sight of a zit.
But do you really know what you're putting on your face? Are products containing salicylic acid safe for every skin type? Do you need to get a doctor's prescription?
We posed these pressing questions to three leading dermatologists, and we got answers that are sure to help us all make smarter skincare decisions in the future. Here's what we learned.
Salicylic acid contains the same anti-inflammatory ingredients as aspirin.
That's why DIY acne face masks made out of the painkiller are so popular. According to board certified and L'Oreal Paris consulting dermatologist Dr. Gervaise Gerstner, salicylic acid can be used in liquid form to treat a variety of skin issues due to its antibacterial and drying effects.
Salicylic acid "breaks up the cells, which stick together in the inner lining of the skin pore, thereby declogging blackheads and whiteheads," says Dr. Marnie Nussbaum, a board certified dermatologist and chief medical spokesperson for skincare brand Sebamed.
In her office, Dr. Gerstner applies a stronger salicylic acid directly on her patients' skin for a "peel" effect. "The skin doesn't always peel, but rather this helps to jump start the acne healing process," Dr. Gerstner said.
People with oily and acne-prone skin benefit from salicylic acid peels because they loosen blackheads, reduce oil and even discoloration from old breakouts, says Dr. Elizabeth Tanzi, the co-director of the Washington Institute of Dermatologic Laser Surgery.
Salicylic acid isn't just used to treat acne. It's a powerful exfoliator, too.
When treating skin conditions such as psoriasis and seborrheic dermatitis, Dr. Nussbaum says, salicylic acid acts as a keratolytic, which loosens keratin (a protein that forms the structure of skin), therefore allowing thickened, scaly plaques of skin to shed more easily.
Using an exfoliator that contains salicylic acid not only sloughs off dead skin like a traditional face scrub, but it also contains mild acids that will decrease inflammation and prevent further breakouts.
Word of caution from Drs. Tanzi and Nussbaum: Be careful when using salicylic acid if you already have a strong exfoliation routine. You may need to cut back on any facial scrubs, harsh soaps or exfoliating masks. Only use additional topical medications under a doctor's supervision.
When using over-the-counter products that contain salicylic acid, remember it may take time for your skin to adjust.
Because salicylic acid can cause mild stinging and skin irritation, dermatologists highly recommend using it in moderation. Over-the-counter treatments with 0.5 to 2 percent salicylic acid are safe to use, according to Dr. Nussbaum.
When just starting out, Dr. Tanzi suggests using it every other day or night to determine how your skin will react. Ease your way in with a facial wash or gentle creamy cleanser. Then, after two weeks, if you have no irritation, daily use is fine.
Due to the similar aspirin ingredients, people that are allergic to aspirin or have rosacea should steer clear. Pregnant women and breastfeeding women should avoid salicylic acid. It should also not be used in children younger than two, and only with a physician's direction in children, as the absorption through skin is greater, adds Dr. Nussbaum.
If you have acne and super sensitive skin, Dr. Nussbaum believes a doctor will prescribe the best treatment method (i.e. a toner with hydrating and soothing ingredients like cucumber and silk proteins which work to rebalance skin, and are also antibacterial).
Does your skincare regimen need a boost from salicylic acid? Shop the dermatologist-approved products below!
CeraVe Renewing SA Cream
L'Oreal Go Clean 360 Anti-Breakout Facial Cleanser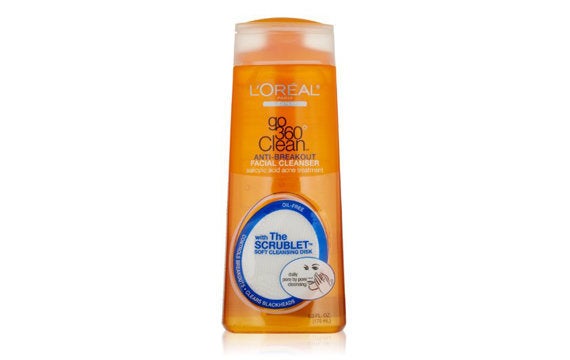 ZAPZYT Pore Treatment Gel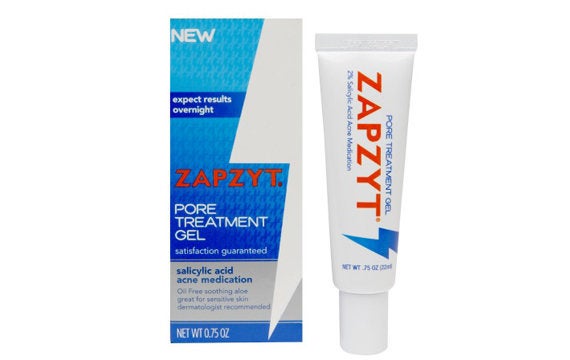 Sebamed Clear Face Cleansing Foam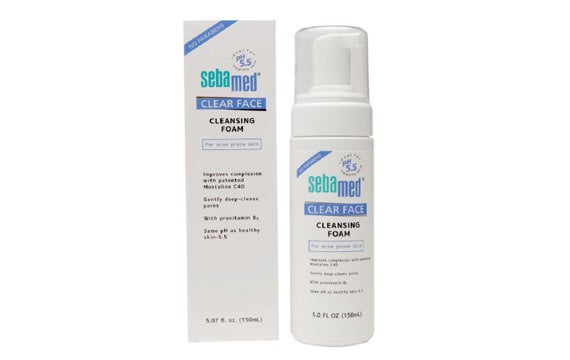 Dr. Brandt Pores No More Pore Effect Refining Cream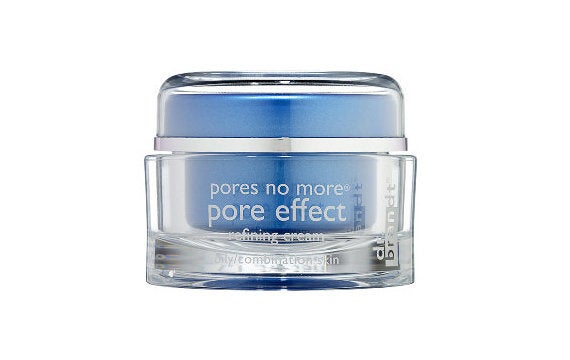 Support HuffPost
A No-B.S. Guide To Life
Related
Before You Go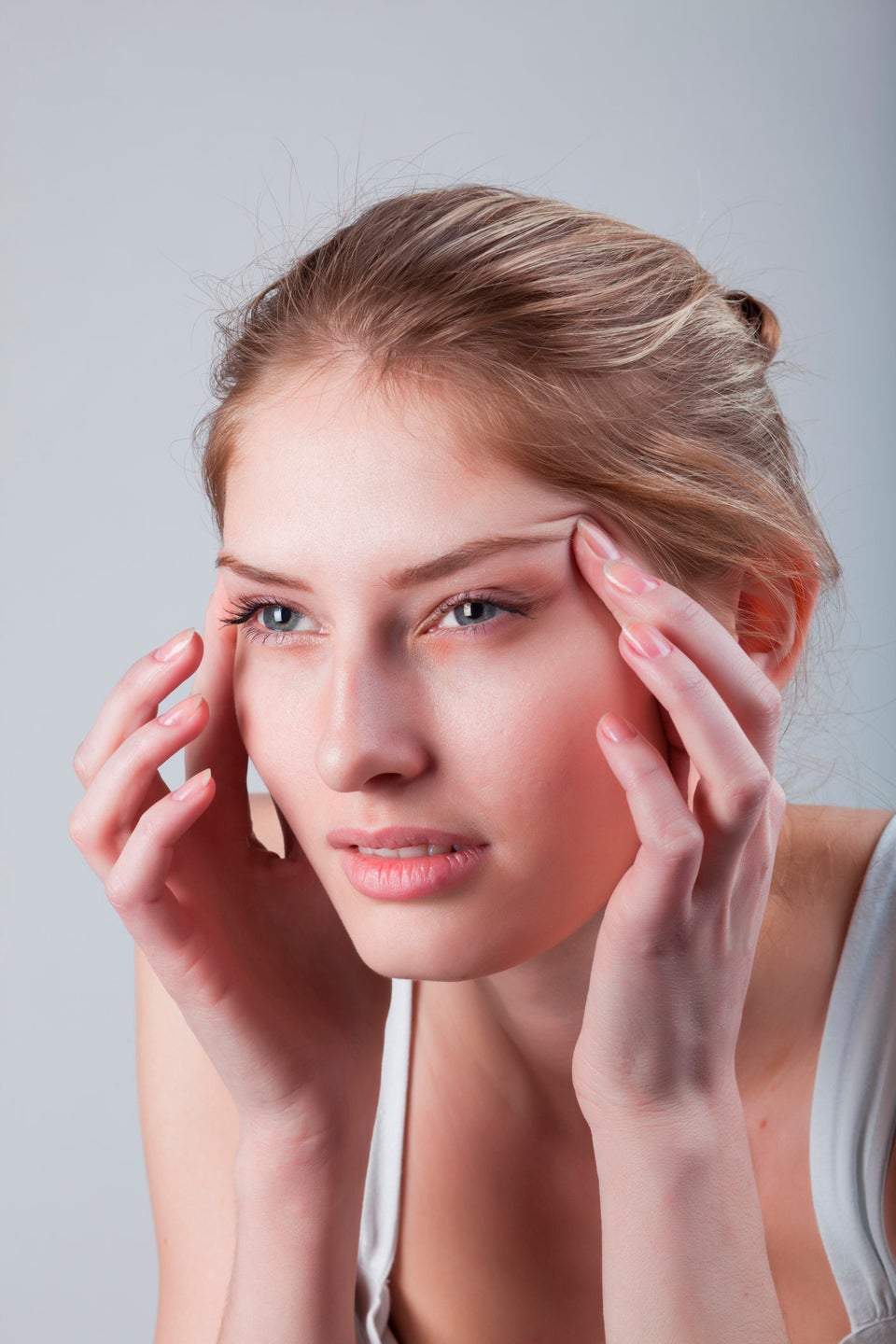 Reasons Your Skin Looks 10 Years Older
Popular in the Community