A crop circle that appeared mysteriously at a farm in Salinas, Calif., disappeared just as quickly, but not so mysteriously.
At first, Scott Anthony, who owns the land, hired security guards to keep thrill-seekers off the property. On Tuesday, he had the field plowed over.
Anthony was apparently unaware of how the circle showed up, according to the Monterey Herald.
Some observers like Manuel Madrid were quick to declare the design proof of extraterrestrial intervention.
A YouTube video titled "Salinas Crop Circle Discovery" posted by user "Cannot Say" shows two men driving near the circle and spotting a mysterious green light in the field.
Wilson says the circle is too closely aligned with nearby roads. He speculates that the Braille-language dots and that YouTube clip could be a bizarre attempt at marketing.
"My guess is that ... it is commissioned work for an advertisement," he told the Monterey Herald. "Or a commissioned work for a production company making a documentary on crop circles or for some kind of film."
Wilson said the circle is similar to the work of Circlemakers.org, a professional crop circle-making group that has done work for the BBC, Nike, History Channel and others.
The company hasn't responded to press inquiries.
Related
Before You Go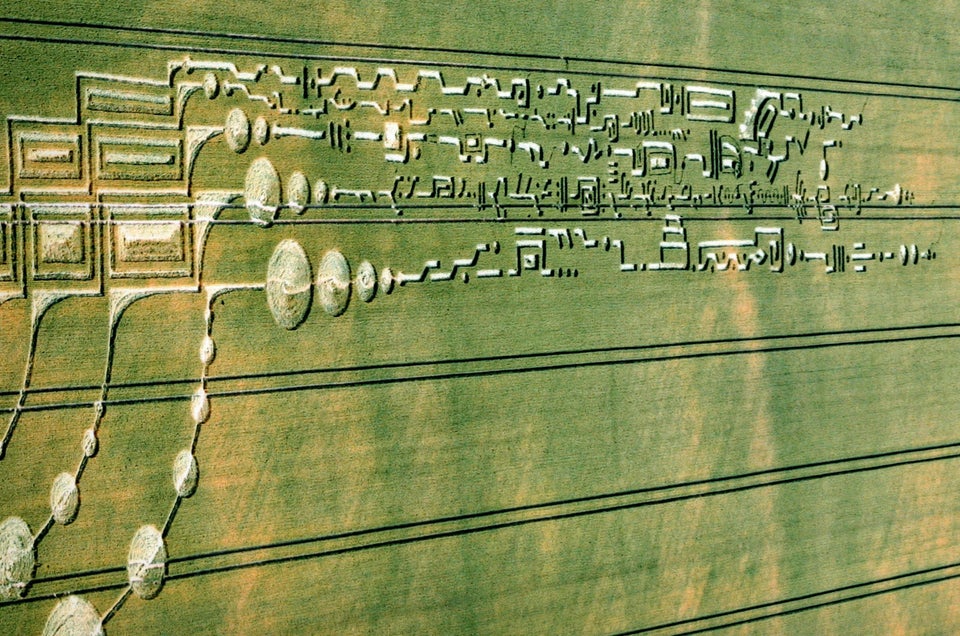 Crop Circles
Popular in the Community