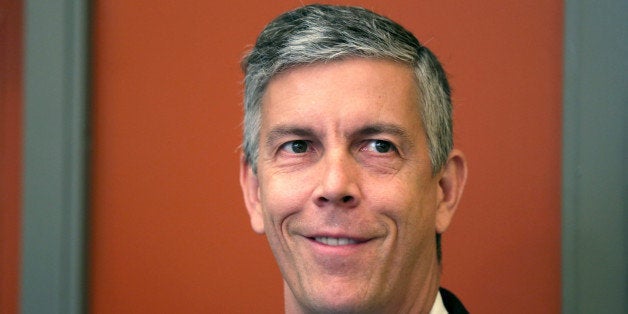 A prominent student group and the nation's largest labor federation are among organizations with close ties to the White House demanding that the Department of Education terminate its contract with the student loan company formerly known as Sallie Mae.
The AFL-CIO, United States Student Association, American Federation of Teachers and other advocacy groups in recent days have called on their members to sign an online petition urging Education Secretary Arne Duncan to sever Navient Corp.'s lucrative contract to collect monthly payments on federal student loans after federal authorities accused the company of cheating soldiers. Sallie Mae recently split itself into two companies, Navient and Sallie Mae Bank.
"The Department of Education shouldn't be in business with companies like Sallie Mae that break the law, and I don't want my taxpayer dollars supporting such a company," the petition states. "I urge you to not turn a blind eye to these disreputable practices. Please take these matters seriously by ending your agency's contract and business dealings with Sallie Mae at once."
Last week, the Department of Justice and the Federal Deposit Insurance Corp. accused Sallie Mae and its former loan unit, Navient, of intentionally violating the Servicemembers Civil Relief Act for years by overcharging active-duty troops beginning in 2005. The FDIC also said Sallie Mae and Navient illegally processed borrowers' monthly student loan payments in a way that maximized late fees.
The organizations' joint petition, which has garnered more than 50,000 signatures and was organized by the nonprofit Jobs With Justice, threatens to ratchet up pressure on Duncan to penalize Navient.
The Education Department last fall told Sallie Mae it intended to renew its contract (now held by Navient), even though federal investigators a few months earlier had discovered evidence that the company had violated the servicemembers law. Breaking the law constitutes a breach of the company's contract with the Education Department.
Sen. Elizabeth Warren (D-Mass.) has said the Education Department risks becoming a "lapdog" as a result of its lackluster supervision of Sallie Mae. The company has told investors it hopes to expand its business with the Education Department, including collecting on soured debts.
The settlement with the Justice Department and FDIC has emboldened student advocates long concerned by the quality of student loan servicing to more directly confront the Education Department over its lax oversight of loan servicers. Navient's alleged noncompliance was not discovered by the Education Department until the company told the department it was under investigation by other government agencies last August. That notification came a few days after Navient's former parent company, Sallie Mae, told investors, Chris Greene, a department spokesman, said in August.
"It's concerning that the Education Department found out from Sallie Mae that it was under investigation after the company had already disclosed this to its own investors, and this raises fears over what Senator Warren has previously said: That the department is becoming a lapdog to Sallie Mae," said Chris Hicks, an organizer who leads the Debt-Free Future campaign for Jobs With Justice, a Washington-based nonprofit.
The Education Department's failure to improve its servicing systems "causes significant harm to our clients and other borrowers seeking relief from student loan debt," Deanne Loonin, director of the National Consumer Law Center's Student Loan Borrower Assistance Project, said in a May 12 letter to Duncan. Loonin's organization primarily represents low-income borrowers.
In a sign of their dissatisfaction with Duncan's department, the student association on Monday separately asked the Government Accountability Office and the Education Department's inspector general to investigate the Education Department's decision to renew Navient's contract.
"I am concerned that waste, fraud, and abuse will continue if law-breaking institutions are able to handle student aid funds," Maxwell John Love, vice president at the United States Student Association, said in his letter.
The petition to cut the contract and the student association's call for an investigation pose new risks for investors in Navient, a publicly-traded company that as part of Sallie Mae has collected $256 million in fees off its Education Department contract over the past three years.
"Despite Sallie Mae's reputation, the Department of Education still includes them as one of a few official servicers of federal student loans, which means the government is helping Sallie Mae turn profits off of students, and often through illegal/extra-legal or unethical means," said Sarah Lewis, senior lead researcher for policy at the AFL-CIO.
Navient did not respond to requests for comment. The company neither admitted nor denied wrongdoing in its recent settlements with the Justice Department and FDIC. Last week, the company's chief executive, John Remondi, apologized to troops harmed by what he described as the company's "processing errors." Sallie Mae and Navient agreed to pay a combined $139 million to resolve federal allegations that the companies cheated soldiers and charged other borrowers unfair fees on student loans.
In a statement, Dorie Nolt, an Education Department spokeswoman, said the department and its Office of Federal Student Aid have not yet determined whether Navient violated its government contract as a result of the Justice Department's findings that the company broke the law in its handling of federal student loans.
"We appreciate the feedback we are getting from students, parents and community members on this issue," Nolt said. "Federal Student Aid's review of whether Sallie Mae violated its contract with the Department of Education as a result of these alleged [servicemembers law] violations is just getting underway. If we determine that the company -- or any federal loan servicer -- violated their contract, we will decide the most appropriate course of action."
In December, the American Association of State Colleges and Universities, the American Federation of Teachers, the National Education Association, and the United States Student Association, among others, sent Duncan a letter demanding that his agency temporarily suspend what was then Sallie Mae's contract until the agency determined that the company was in compliance with all relevant federal laws.
Hicks said the department has not responded to the letter.
Before You Go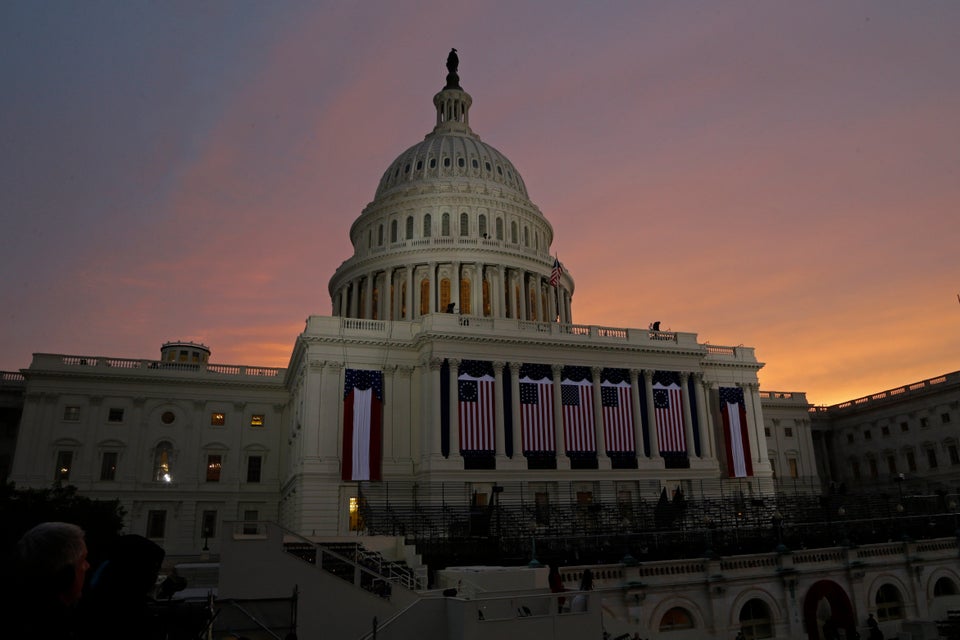 U.S. Capitol Photos
Popular in the Community