The U.S. Department of Education and Sallie Mae face fresh questions over the student loan business after the largest educational debt company disclosed a raft of likely federal violations that raise concerns over the government's oversight of its largest corporate contractor.
The FDIC also told Sallie Mae it intends to publicly accuse the company of violating the Servicemembers Civil Relief Act, a federal law intended to alleviate certain legal, administrative and financial pressures on active-duty members of the military. The Department of Justice, which enforces the servicemembers law, also is probing the company.
The expected enforcement action threatens to jeopardize Sallie Mae's lucrative contracts with the Education Department, according to federal officials and industry analysts. Sallie Mae has been awarded more than $300 million in federal contracts since 2009, federal data show, and its outstanding contracts include an agreement to service federal student loans. Its loan-servicing contract -- up for a five-year renewal next June -- requires the company to be in compliance with federal laws, such as the servicemembers law.
"We are continuing to look into this matter and await additional details from Sallie Mae and the FDIC before determining how to proceed," said Chris Greene, Education Department spokesman. Sallie Mae told the agency on Wednesday of the likely enforcement action -- two days after it told investors. Greene said Sallie Mae told the department that federal student loan borrowers were not affected, though his department and the company were still investigating.
Sallie Mae's disclosure of likely sanctions led student advocates, lawmakers and legal representatives for servicemembers to urge the Education Department to toughen its oversight of the lender.
"There is never an excuse for any lender or servicer to violate the rights of our servicemembers, and anyone who breaks the laws that protect our military families should be held fully accountable," said Sen. Elizabeth Warren (D-Mass.).
"A number of federal agencies are responsible for overseeing Sallie Mae, and Sallie Mae derives benefits from its relationship with the government," Warren added. "Those agencies should use every tool at their disposal to make certain that any wrongdoing is discovered, is stopped, and never happens again."
The likely case against Sallie Mae represents the first public indication of an industry-wide probe by the Department of Justice into allegations that student loan companies have cheated members of the armed forces. Last week, Eric Halperin, special counsel for fair lending in DOJ's Civil Rights Division, told the Senate Veterans' Affairs Committee that federal prosecutors are actively investigating whether companies failed to reduce interest rates on student loans carried by members of the military once they entered active duty.
Problems in student loan servicing may eclipse the issues that have plagued the home loan market, the Consumer Financial Protection Bureau has said. The Government Accountability Office estimates there were at least 15,000 instances of financial institutions failing to properly reduce servicemembers' mortgage interest rates under the military members law and more than 300 illegal foreclosures, according to Holly Petraeus, CFPB servicemember affairs assistant director.
Companies, including Bank of America and JPMorgan Chase, have paid tens of millions of dollars to settle federal claims that they cheated servicemembers on home loans.
"I think the problem may be greater with student loans than it was with mortgages because I believe many more young servicemembers enter active duty with student loans than with a mortgage," Petraeus said in October.
In a report that month, the CFPB suggested that problems in student loan servicing affect federal student loans in addition to private student loans. Federal student loans constitute more than 80 percent of the $1.2 trillion in outstanding student loan debt, according to the CFPB and Education Department.
"In both the mortgage and student loan markets, improper and potentially unlawful servicing errors caused harm to servicemembers," Rohit Chopra, the CFPB's top student loan official, told Congress in June. "Admittedly, military families are a small segment of the population."
"But if a servicer is unable to provide adequate service to those who have special protections under the law, it raises questions about whether it is agile enough to deal with the complexities of the larger population of borrowers facing hardship," Chopra warned, raising the specter of inadequate servicing on a much wider scale.
Sallie Mae said it may have to reimburse cheated customers in addition to paying fines to the government. The company did not detail the alleged violations, though nearly all of its bank's lending activities are in the form of student loans. Regulators don't detail allegations until they make enforcement orders public.
Student advocates and borrowers have long complained of Sallie Mae's servicing practices, and of what they describe as the Education Department's lack of oversight of its servicers. Enforcement actions are scant, they said, and if the department punishes its servicers, there usually is no public record. More complaints have been lodged with the CFPB against Sallie Mae than any other loan servicer, though part of that may be due to the company's vast business.
Patricia Nash Christel, a Sallie Mae spokeswoman, said: "We've invested a lot in our compliance efforts, but we understand some concerns persist, and we realize that the bar is getting higher. We will do what it takes to get this right under the enhanced standards of the new environment."
The military law dates back to 1918 and World War I. It was updated during World War II, and again in 2003. Among its protections for servicemembers is a provision requiring student loan servicers to cut interest rates to no more than 6 percent upon request by soldiers entering active duty. Federal student loans fell under the law beginning in 2008.
Samuel Wright, a retired member of the Navy and director of the Service Members Law Center, said Sallie Mae's servicing contracts with the Education Department "definitely" should be reconsidered in light of the likely penalty related to the servicemembers law. "If a company violates the law, the government should reevaluate its relationships," he said.
Greene said the Education Department could withhold payments to servicers found to have violated laws in the servicing of federal student loans. The agency also could terminate a company's contract.
Still, some financial analysts said they doubted the Education Department will take punitive action against Sallie Mae. Michael Tarkan, Compass Point Research & Trading senior analyst, said the likely servicemembers law violation will probably increase political pressure on Sallie Mae, but won't affect its relationship with the Education Department.
"Sallie Mae is too large and important to the system, which has experienced some growing pains" after the 2010 elimination of a bank-based federal student loan program, Tarkan said. "Reducing business sent to Sallie Mae could increase risk and cause further disruption."
It's unclear if previous criticism of the Education Department's supervision of Sallie Mae has had any effect. The Education Department's auditor this year faulted the department for its lack of surveillance of its student loan contractors, including Sallie Mae. In May, the department's inspector general criticized the department's oversight of debt collectors pursuing defaulted student loans that didn't track or report verbal complaints lodged by borrowers.
"As a result, [the Education Department] is unaware of the number or severity of verbal complaints that are filed by borrowers against [private collection agencies] and how these complaints are resolved," the inspector general said.
Pioneer Credit Recovery, a Sallie Mae subsidiary, was among the criticized contractors. The government watchdog's first recommendation was for the agency to "begin enforcing the contract."
Persis Yu, National Consumer Law Center staff attorney, said: "Borrowers have the right to expect Department of Education servicers to comply with the law and for the department to take violations of consumer protection laws seriously."

Before You Go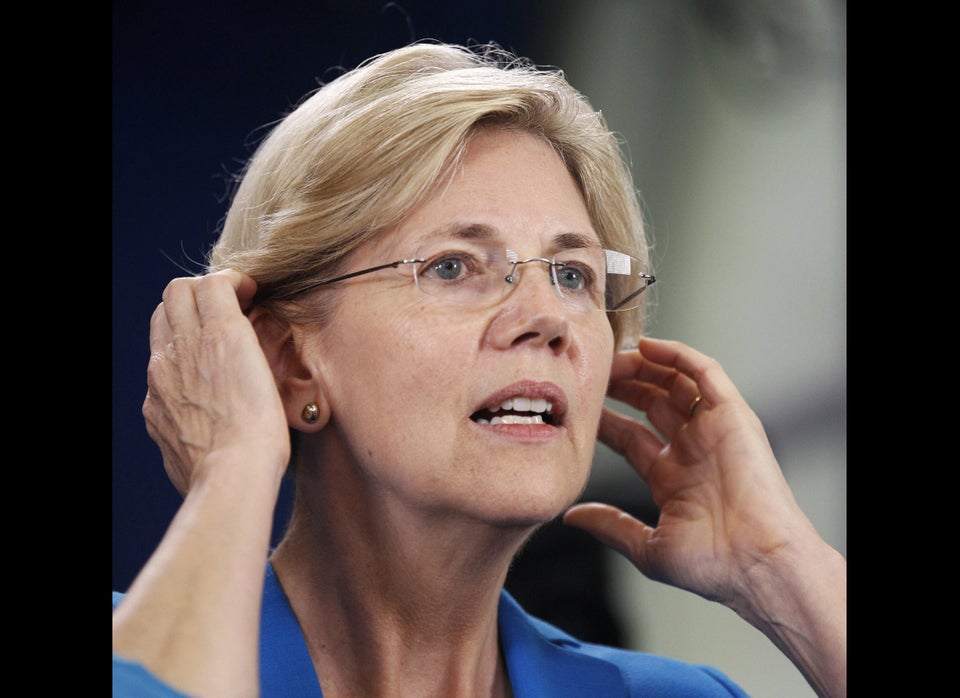 Elizabeth Warren
Popular in the Community