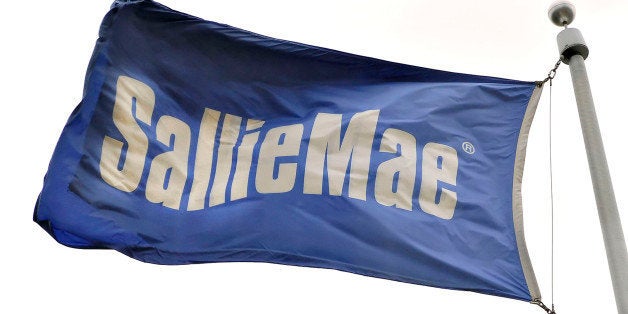 The Illinois attorney general has launched a broad probe into Sallie Mae, leading a coalition of state prosecutors investigating whether the embattled student loan giant used anti-borrower practices.
Lisa Madigan, Illinois' top law enforcement officer, is "taking a comprehensive look at all of Sallie Mae's practices, including servicing and collections," a spokeswoman said. Illinois is among about a half-dozen states investigating Sallie Mae, people familiar with the probes said.
Sallie Mae, or SLM Corp., is the nation's largest lender of student loans outside the Department of Education and the biggest servicer of student debt. It's also the focus of increasing federal and state government scrutiny, as officials are growing concerned that procedures employed by companies like Sallie Mae when collecting monthly student loan payments or pursuing bad debts resemble the shady practices used by mortgage companies during the height of the housing crisis.
The Department of Justice, Federal Deposit Insurance Corp. and Consumer Financial Protection Bureau are among the federal agencies -- none of them the Department of Education -- formally investigating the company's treatment of borrowers, securities filings show.
The Justice Department has said it suspects Sallie Mae cheated members of the military. The FDIC and CFPB are probing whether the company violated federal consumer protection laws, and both in recent months stepped up their investigations, according to the company's securities filings. Regulators have said they don't comment on active investigations.
With some 40 million Americans collectively carrying about $1.2 trillion in student loans, there are mounting worries among leading state and federal policymakers that overly-indebted borrowers will be less able to spend, save or invest as a result of their student loan burdens, sapping economic growth for years to come.
"Student debt poses a large and growing threat to the stability of our economy," Madigan told the U.S. Senate in March 2012. "Student debt could very well prevent millions of Americans from fully participating in the economy or ever achieving financial security."
How borrowers' loans are serviced, or how companies such as Sallie Mae work with borrowers as they attempt to repay their debts, has become a focus for regulators. Federal regulators and state attorneys general are attempting to curb bad practices and aid borrowers so that they may reduce their debt burdens.
"We are continuing to experience significant year-over-year increases in not only the numbers of requests and investigative demands from various regulators, states attorney generals and administrative agencies, but also in the depth and breadth of information being requested," Sallie Mae warned investors in its annual report, filed with securities regulators this week. "The main drivers of the increase in regulatory inquiries in 2013 are CFPB and states attorney generals investigative demands related to our business and those of others with whom we conduct business."
The company has previously mentioned it receives inquiries "that arise in the normal course of business." Its warning of heightened regulatory interest was its most explicit to date.
Representatives for Sallie Mae did not respond to requests for comment. Last month, Martha Holler of Sallie Mae said, "We're constructively engaged with our regulators and the Department of Justice in resolving these matters, we hope to resolve them very soon and we plan no further comment until these matters are resolved."
The increase in scrutiny, in particular by state authorities, threatens to increase costs for the company and to further dent its reputation in Washington. Sallie Mae ranks last among the Education Department's major servicers, the department has said, and the company lags in providing distressed borrowers access to lenient payment plans championed by the Obama administration.
Sen. Elizabeth Warren (D-Mass.) has said the Education Department risks becoming a "lapdog" as a result of its lackluster supervision of Sallie Mae. The company has told investors it hopes to expand its business with the Education Department, including collecting on soured debts.
But actions by federal financial regulators could derail Sallie Mae's ambitions. The company has plans to split itself into two entities -- a bank focusing on private student loans and a company focused on its federal business -- and regulators may delay, reject or otherwise impede the reorganization.
The FDIC told the company it plans to publicly accuse it of violating federal laws based on how it discloses and assesses late fees and allocates borrowers' payments, securities filings show. The banking regulator told the company in November that it plans to slap it with more formal enforcement actions than it previously anticipated. Fines are likely.
In December, the CFPB added to its investigation of Sallie Mae over how it allocates payments by demanding additional documents related to how the company discloses and assesses late fees.
The company insists it will win regulatory approval for its reorganization.
Sallie Mae has told investors it has set aside $70 million to cover the expected settlements with the FDIC and Justice Department. The company has not published estimates regarding its exposure to CFPB or state attorneys general investigations.
Investors have punished the company, sending shares tumbling more than 14 percent since Sallie Mae reported quarterly earnings on Jan. 16.
Calling all HuffPost superfans!
Sign up for membership to become a founding member and help shape HuffPost's next chapter