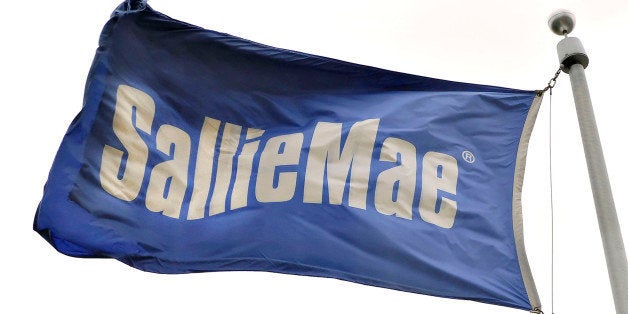 Sallie Mae on Monday disclosed new federal probes targeting possible violations of consumer protection laws -- a sign that Washington is ramping up scrutiny of the nation's largest student loan company.
Sallie Mae, the top recipient of Department of Education contracts, told investors in its latest quarterly report that the Consumer Financial Protection Bureau last month launched an investigation into how the company processes borrowers' payments on student loans.
The CFPB joins the Federal Deposit Insurance Corp. and Department of Justice in probing the company for alleged misdeeds that include payment-processing issues, "unfair or deceptive" practices, discriminatory lending and violating the Servicemembers Civil Relief Act, a federal law intended to ease financial pressures on active-duty members of the military.
Sallie Mae said it expects to pay penalties to the government and restitution to affected customers, though it didn't specify possible amounts. The FDIC has already told the company it plans to publicly accuse it of violating numerous federal laws. The company said in its quarterly filing that it is "cooperating fully" with the government probes. Patricia Nash Christel, Sallie Mae spokeswoman, declined to elaborate.
Public disclosure of the probes comes as the CFPB ramps up its oversight of student loan servicers, the Education Department faces criticism for its lack of supervision, and Sallie Mae attempts to convince federal regulators to allow the publicly-traded company to split into two. The company bills the split as a way to allow one division to expand its federal business and continue acting as the largest servicer of federal student loans, while the other would focus on extending non-government backed loans to student borrowers.
The CFPB's top student loan official, Rohit Chopra, said in an Oct. 16 report the agency had found widespread problems in how student loan servicers process borrowers' monthly payments. The report stated that servicers commonly misallocate payments, maximizing late fees and penalties and preventing borrowers from paying off loans quickly. Chopra called the practices "troubling."
Though Chopra's report focused on the roughly $165 billion private student loan market -- a small subset of the overall $1.2 trillion in outstanding student loans -- he suggested many of the same problems may jeopardize borrowers with some $1 trillion in federal student loans from the Education Department's Federal Family Education Loan and Direct Loan programs, where enforcement of federal consumer protection laws is effectively nonexistent.
"The department is aware of Sallie Mae's discussions with federal agencies and will await the outcome of those conversations," said Stephen Spector, Education Department spokesman. The Education Department previously said it was investigating Sallie Mae's servicing of federal student loans in response to allegations from other government agencies.
The Education Department has been under intense fire in recent months after Sen. Elizabeth Warren (D-Mass.) questioned the agency's supervision of companies it pays to collect payments on federal student loans -- most notably Sallie Mae -- and its record as an enforcer of federal law when those companies are alleged to have committed wrongdoing.
In a letter last month, Warren wrote Education Secretary Arne Duncan and Treasury Secretary Jack Lew that "despite Sallie Mae's track record," of "breaking the rules and ignoring its contractual obligations," the Education and Treasury departments "appear to have given little more than a slap on the wrist" to the company.
Education Department officials previously have said they could not recall any instance of the agency taking a public enforcement action against Sallie Mae, or any other major company, despite what Warren described as clear legal authority to fine companies for wrongdoing.
Analysts who follow Sallie Mae on behalf of investors have grown worried about the company's burgeoning troubles with the government. Over the past several months, Sallie Mae executives have told investors and analysts that it hopes to expand its government business and increase its revenue from federal contracts.
Those aspirations now are under threat due to numerous government investigations and pressure on the Education Department from consumer advocates.
On Oct. 17, during the company's call with investors and analysts to brief them on quarterly earnings, Sanjay Sakhrani, the Keefe, Bruyette & Woods analyst who Institutional Investor ranks as the nation's best in covering consumer finance companies, asked John Remondi, Sallie Mae chief executive, whether the company felt "comfortable" with its practices in light of the CFPB's report that had been made public the previous day.
"So, yeah. We do, absolutely," Remondi replied. "I think it's fair to say that our customers are not experiencing the problems that are hinted at or implied in that report."
The CFPB's investigation into the company's processing of payments included a September demand for documents, at least two weeks before Remondi made those remarks. The agency's order, made through what's known as a civil investigative demand, requested information regarding allegations similar to those probed by the FDIC.
The Sallie Mae spokeswoman declined further comment on Remondi's remarks.
Despite the concerns, the company's shares are thriving. Since the start of the year, Sallie Mae shares are up almost 50 percent, outpacing the 24 percent gain in the Standard & Poor's 500 Index. The company and some of its supporters have pointed to Sallie Mae's low delinquency rates among its student borrowers as cause for optimism.

Before You Go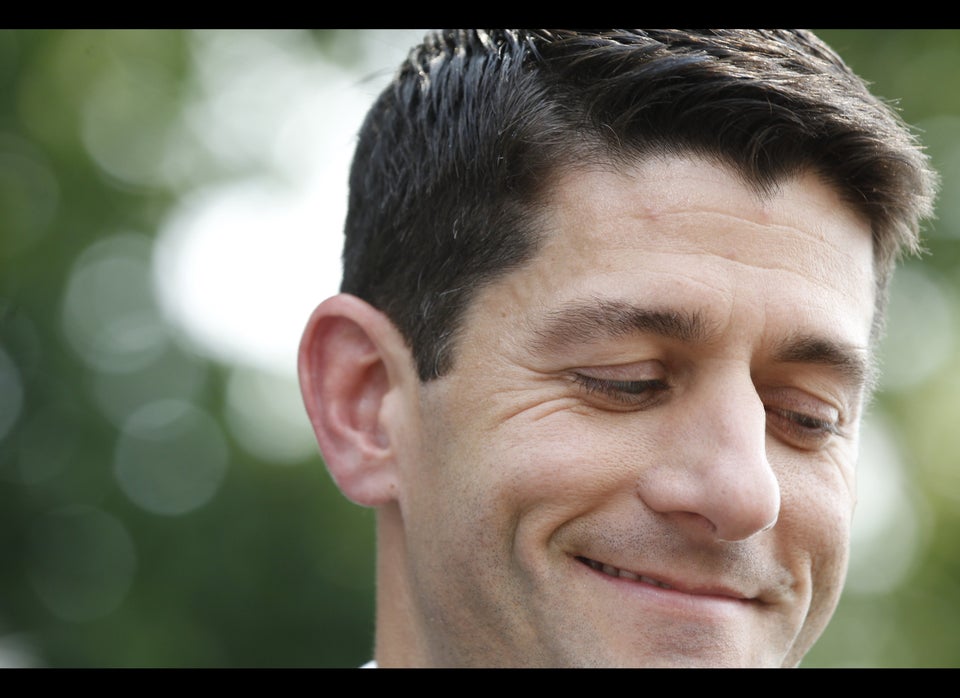 Economic Predictions That Were Blatantly Wrong (Or Have Blatantly Yet To Come True)
Popular in the Community