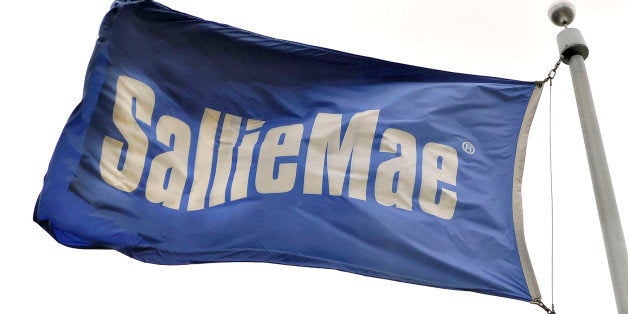 In the nearly seven years he'd been paying off his student loans, Tom Cimochowski had never sent a late payment to Sallie Mae. But in February, one of the company's debt collectors abruptly told his mother that his loan was in default and he had 30 days to pay up.
He was the victim of what federal regulators now call an "auto-default," triggered by the death of his grandfather, who co-signed his loan, over a decade earlier.
Cimochowski's mother, who'd been working two jobs since his father died when Cimochowski was in college, panicked because she didn't have the money. His aunt offered to pay off the debt by taking out a second mortgage on her house. But Cimochowski didn't understand why Simm Associates, a debt collector, and Sallie Mae suddenly wanted his family to pay $34,017.12 on a loan he'd paid on time every month -- 80 of them -- since May 2007.
Over the next week, Cimochowski scoured Internet message boards, bombarded Sallie Mae with phone calls, and peppered his friends in law and finance with questions. He learned that he was among a growing list of borrowers who have been faithfully paying their student loan bills on time for years, only to face the devastating consequences of a default due to the death of the co-signer of their loan.
The Consumer Financial Protection Bureau this week issued an urgent warning to the public about the dangers posed by auto-defaults, the industry-wide practice of lenders placing borrowers' private student loans into default simply because the borrower's co-signer -- often a parent or grandparent -- had died or declared bankruptcy.
Sallie Mae, the nation's largest lender and servicer of private student loans, appears to be among the leading practitioners of auto-defaults, according to consumer complaints. The company often uses Simm Associates, which is based close to Sallie Mae's Delaware headquarters, to recoup unpaid debt from the estate of borrowers' dead family members.
The CFPB first highlighted the practice in 2012, but its spread throughout the industry and the lengthening list of consumer complaints prompted regulators to warn consumers about its risks and offer sample letters they could send to lenders to stave off financial ruin.
"It's the scummiest thing I've ever encountered," said Cimochowski, 30, a certified public accountant. "I can't think of anything worse than using a death in the family to demand money. How low can you go?"
The Consumer Bankers Association, an industry trade group, said the practice is rare. But while the CFPB couldn't say how many borrowers have been affected, the agency has noted that since 2005, the majority of private student loans, or those not guaranteed by the federal government, have had a co-signer, with the share reaching about 90 percent for loans originated in 2010 and 2011. And as co-signers age, there could soon be an additional uptick in the number of borrowers finding themselves in the same situation as Cimochowski.
"Over time, we have updated our practice to recognize the personal challenges a customer faces in such a tragic situation," said Martha Holler, Sallie Mae spokeswoman. "Although the promissory note states that the loan may be declared in default and due and payable in the event of the cosigner's death, we do not report the loan to the credit bureaus as defaulted unless and until it reaches 211 days of delinquency. Instead we work with the customer to understand his/her ability to make ongoing payments."
Jeff Simendinger, who co-founded Simm Associates in 1991 with his father in their Delaware home's dining room, said that while he wasn't aware of Cimochowski's case, everything his company does is in compliance with applicable laws and regulations governing debt collection.
"I've never come across any accounts that were automatically defaulted based on one of the borrowers expiring," Simendinger said. "It's not a practice I've ever seen, and I would be shocked to see an instance like that."
"We pride ourselves on doing the right thing," Simendinger added. "I'd rather go out of business than have the reputation of going out there breaking laws or doing something unethical."
In interviews, borrowers contacted by Simm Associates said they mostly blamed Sallie Mae for referring their debt to Simm. In its report, the CFPB appeared to focus more on practices by lenders who initiate auto-defaults, rather than debt collectors.
During the six-month period ending in March, Sallie Mae for the first time was responsible for the majority of complaints consumers lodged with the CFPB about their private student loans. The company faces numerous government investigations from at least three federal agencies and a half-dozen state attorneys general, ranging from allegations that the company cheated active-duty soldiers to reports that the student loan giant unfairly processed borrowers' monthly payments.
Cimochowski's case offers a rare glimpse into Sallie Mae's apparent practice of automatically placing borrowers' accounts into default.
The New Jersey resident enrolled as a freshman at Seton Hall University in fall 2001. His grandfather, who co-signed his loan, died in January 2002. Cimochowski graduated in 2006, and after delaying payment for a year -- typical among recent graduates -- he began repaying the loan in May 2007.
Earlier this year, while reviewing his loan documents, Cimochowski decided it was time to request that Sallie Mae remove his dead grandfather from his student loan. The documents contained a clause that allowed him to request that his co-signer be released from the obligation of repaying the debt if he had made a series of on-time payments and met the company's unspecified underwriting criteria. Since he had paid his bills on time since 2007, he figured that the company would no longer find it necessary for him to have a co-signer -- especially a dead one.
What Cimochowski didn't know then was that his loan agreement, like many others, also contained a separate clause that allowed Sallie Mae to place his loan into default should his co-signer die or declare bankruptcy.
Instead of honoring his request, Sallie Mae automatically referred his loan to Simm. A few weeks later, in February, the debt collector called his mother demanding an immediate payment of the full amount. When his mother hesitated, Cimochowski said, the Simm representative threatened to increase the interest rate on the debt.
Cimochowski's experience, according to regulators, is not unusual. Lenders often prevent borrowers from having their co-signers released from their student loans. The death or bankruptcy filing of a co-signer can trigger ruinous consequences for borrowers who have been paying their loans on time for years, such as negative credit reports that make it harder for them to get a job or access loans.
"When tragedy triggers an automatic default, responsible borrowers are thrown into financial distress with demands of immediate repayment," Richard Cordray, the director of the CFPB, said this week. "Lenders should have clear and accessible processes in place to enable borrowers to release co-signers from loans. A borrower should not have to go through an obstacle course."
Rohit Chopra, the agency's student debt expert, said that auto-defaults may be a symptom of outdated systems that were built to fuel the bundling of private student loans into securities. Otherwise, it doesn't make much financial sense for companies to demand immediate repayment of a loan that's being paid off on time. In his report this week, he urged financial industry executives and investors to review the practice.
The CFPB said that while the practice isn't necessarily violating any laws, it does raise questions when borrowers are stymied in their attempts to have their co-signers released from their student loans.
Cimochowski complained to the CFPB, and a few days later, Sallie Mae and Simm told him that he could continue repaying his student loan on a monthly basis, just like he had been for the past six years. They also apologized.
But Cimochowski said he's been scarred by the experience, and even though his Sallie Mae loans carry interest rates roughly between 3 to 5 percent -- a relatively low rate -- he's looking to refinance with another lender.
"I will pay more money every month just to get away from Sallie Mae," Cimochowski said. "I do not want to be involved with that company."
Before You Go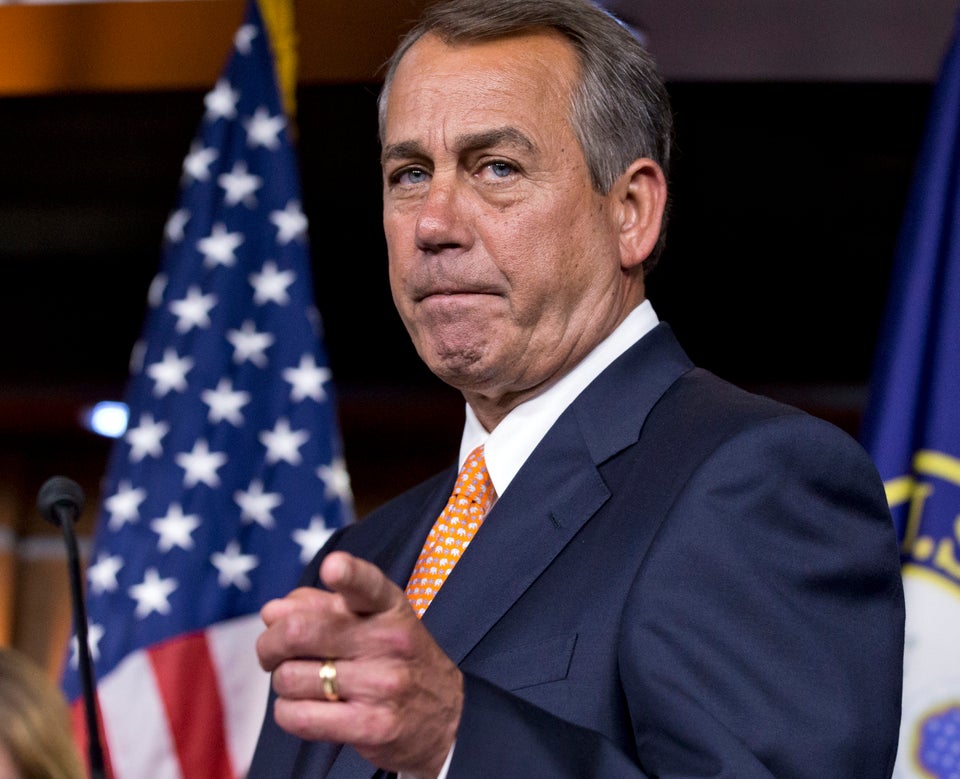 Conservatives Pointing Fingers
Popular in the Community