One of Sally Ann Okuly's favorite things to do was take the walk from her home in Woodbridge, Va. to a nearby Wawa gas station.
Last Sunday morning, the 59-year-old cancer survivor took her first walk in six months after recovering from a motorcycle crash six months ago. She was crossing the street with a green light, when 24-year-old Amanda Styles-Mays struck her in a car, police told NBC Washington. Okuly died the next morning in the hospital.
Her husband, Bill Okuly, spoke through tears as he broke more sad news: The couple was set to celebrate their 41st anniversary on Monday.
"She was the most giving person ever," said Bill Okuly, who was a member of the Rolling Thunder motorcycle club with his wife.
Sally Ann leaves behind two children. A memorial was erected at the intersection where she was struck, which reads, "In loving memory of our friend and neighbor, Sally Ann Okuly."
"The investigation revealed that a pedestrian was crossing Opitz Boulevard at the intersection with Montgomery Avenue in a designated crosswalk and with a pedestrian signal indicating to cross.

At the same time, the driver, and only occupant, of a 2007 Jeep Wrangler was at the same intersection attempting to make a left hand turn from Montgomery Avenue onto Opitz Boulevard with a solid green light. The driver of the Jeep Wrangler did not yield the right of way and proceeded to turn left, striking the pedestrian.

The pedestrian, an adult woman, was transported to an area hospital where she died on Nov. 18 as a result of her injuries sustained during the collision."
Related
Before You Go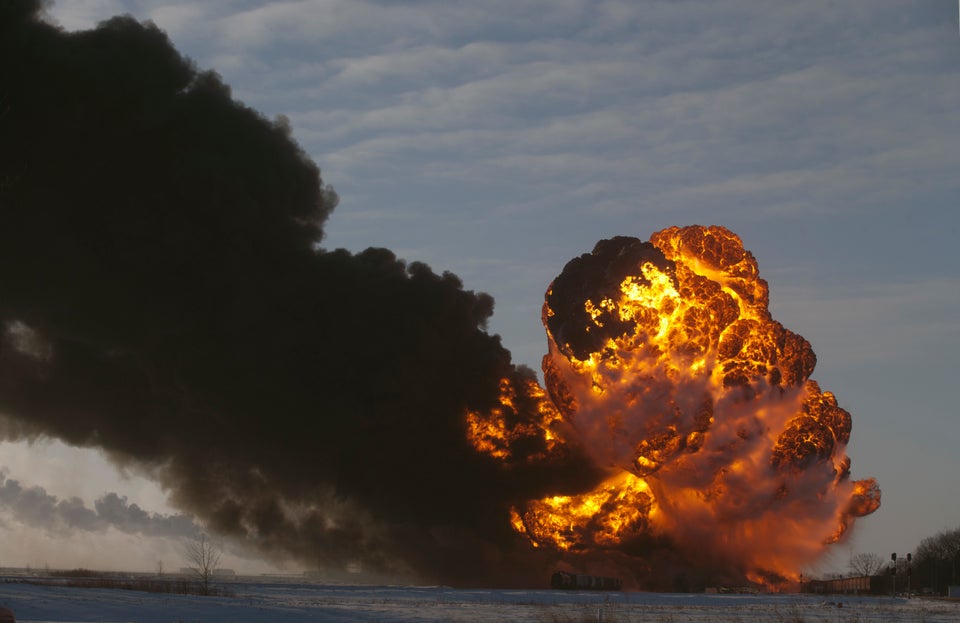 Dangerous Days
Popular in the Community