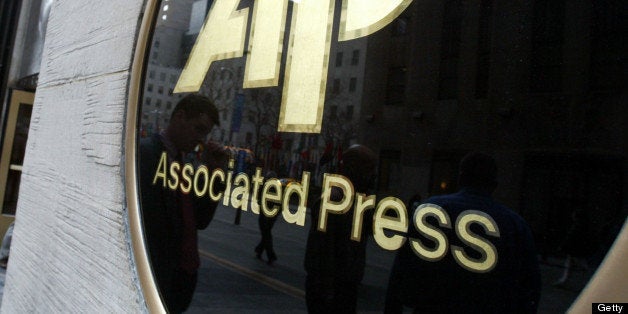 On Monday, the AP's story on the matter revealed the names of five reporters and an editor targeted, all of whom worked on a May 7, 2012, story reporting that the CIA thwarted a terrorist plot in Yemen. Those named were: Matt Apuzzo, Adam Goldman, Kimberly Dozier, Eileen Sullivan, Alan Fram and Ted Bridis. The AP reported that 20 phone lines were targeted, including the AP's main switchboard.
An AP spokeswoman told HuffPost Tuesday that the DOJ also targeted Buzbee, the news organization's top Washington editor. The spokeswoman declined to comment on Buzbee's role in news coverage of the story.
But a source familiar with the situation told HuffPost that Buzbee is not recusing herself from coverage of the story, and is speaking to staff Tuesday about the situation. It would be nearly impossible for everyone affected in some way to recuse themselves, since more than 100 journalists could have been affected.
However, reporters specifically targeted by the DOJ will not be covering the still-unfolding story.
The Obama administration has aggressively targeted unsanctioned leaks to the press and has prosecuted six leak-related cases, more than all previous administrations combined. Journalists suggest the result has been detrimental, with potential whistleblowers becoming increasingly fearful of providing details of government waste, illegality or corruption.
"Not only is it chilling, it is stupid," Fournier said. "These folks at the Associated Press are now going to double down on investigating the White House, on doing their jobs. They're not going to be intimidated."
"There's going to be more stories broken than Washington has subpoenas," he added. "The AP is not the kind of news organization, and especially these reporters, who you want to tick off."
REAL LIFE. REAL NEWS. REAL VOICES.
Help us tell more of the stories that matter from voices that too often remain unheard.
BEFORE YOU GO
PHOTO GALLERY
Jay Carney And Eric Holder vs. The Media