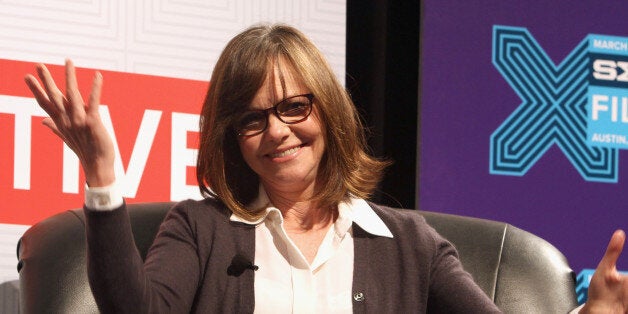 It shouldn't be rare, but it is: "Hello, My Name Is Doris" is a comedy built around the talents of Sally Field. The two-time Oscar winner hasn't led a film in nearly a decade. Her last three onscreen roles came as part of big ensembles in "Lincoln" and both parts of Marc Webb's now-defunct "Amazing Spider-Man" franchise.
"I'm often offered things where I'm somebody's mother. I just don't want to play that if I don't have to do it for some reason," Field, now 68, told The Huffington Post at the South by Southwest Film Festival. "Sometimes in my life I had to work, I had to support my children. Now I don't. But hoping and praying something will come along loses its luster."
Co-written and directed by Michael Showalter, "Hello, My Name Is Doris" is what Field could have been waiting for, if she was one to wait at all. The comedy focuses on an office worker named Doris (Field) who gets a crush on a younger man at her company (Max Greenfield) after the death of her mother. Antics ensue, as do fantasy sequences where Doris and Greenfield's John Fremont passionately kiss in the office kitchen.
"Doris has to be many things. She has to have that eccentricity and a shy quality, but she also has to have a fierceness to her. There's a vulnerability to her, but she has to be sexy and funny. She has to be somebody you can root for," Showalter told The Huffington Post. "There aren't a lot of actresses who combine all of those qualities."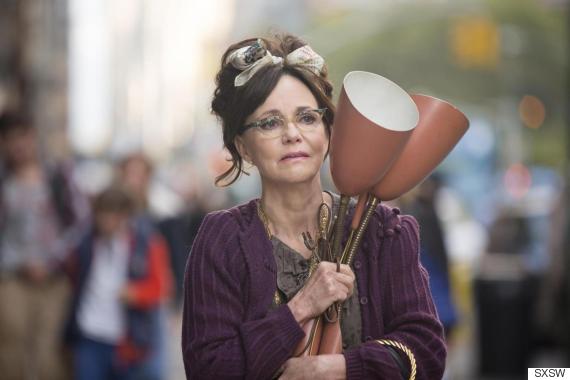 On paper, the premise for "Doris" is ripe for cynicism and snark -- it's easy to imagine a version of this film loaded with cheap cougar jokes and basic ageism. But as he did with 2005's "The Baxter," Showalter keeps things earnest and heartfelt, turning "Hello, My Name Is Doris" into a coming-of-age film that doubles as a tender romance. Even the gags about Doris' failure to understand how social media works wind up driving some key plot turns.
"Sally likes to say that Doris is me," Showalter said. "The world hurts, I sort of think. That's how I feel. Life hurts. So I like these characters who are not hard at all. They're soft and fragile. Yet they have so much to offer. I root for those characters."
Field, too, has something in common with Doris: a complicated relationship with Facebook.
"My son put me on Facebook, but not my name because I didn't want my name on there," Field said. She uses the site to look at photos of her children and grandchildren, but will occasionally try her hand at communication as well.
"Once I wrote something to my granddaughter," Field recalled. "She called me and said, 'Grammy! You did it wrong! You're not supposed to write in that section and now all my friends saw it!' I was supposed to write in the chat section. Oops!"
Support HuffPost
The Stakes Have Never Been Higher
Before You Go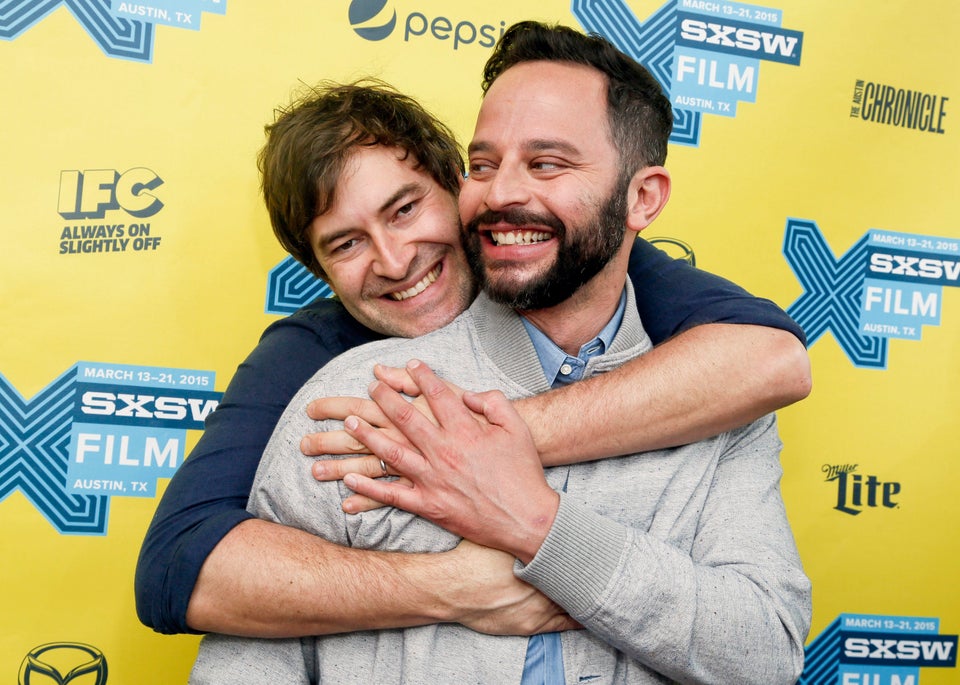 SXSW 2015
Popular in the Community