Sally Field has weighed in on Samantha Bee calling Ivanka Trump a "feckless c**t" on her show "Full Frontal With Samantha Bee" on Wednesday night.
The 71-year-old tweeted on Thursday afternoon that Bee was wrong to call the first daughter a "cunt."
"Cunts are powerful, beautiful, nurturing and honest," Field wrote.
The tweet sent social media into a tizzy, with responses ranging from celebratory to angry:
The controversy surrounding Bee's comments led to a sponsor withdrawing from her show, many people on social media lambasting her, and even the White House asking that TBS and Time Warner discipline her.
Bee has since apologized, saying in a statement to HuffPost: "I would like to sincerely apologize to Ivanka Trump and to my viewers for using an expletive on my show to describe her last night. It was inappropriate and inexcusable. I crossed a line, and I deeply regret it."
Some people have said that the drama has mirrored what happened earlier this week with Roseanne Barr. ABC cancelled the "Roseanne" reboot on Tuesday after the actress made racist remarks about former Obama adviser Valerie Jarrett.
Barr has since responded to those comparisons by asking people to not compare her to "other people who have said horrible things."
"I only care about apologizing 4 the hurt I have unwittingly & stupidly caused. I humbly confess contrition & remorse. I failed2 correctly express myself, & caused pain2 ppl," she said in a tweet.
Before You Go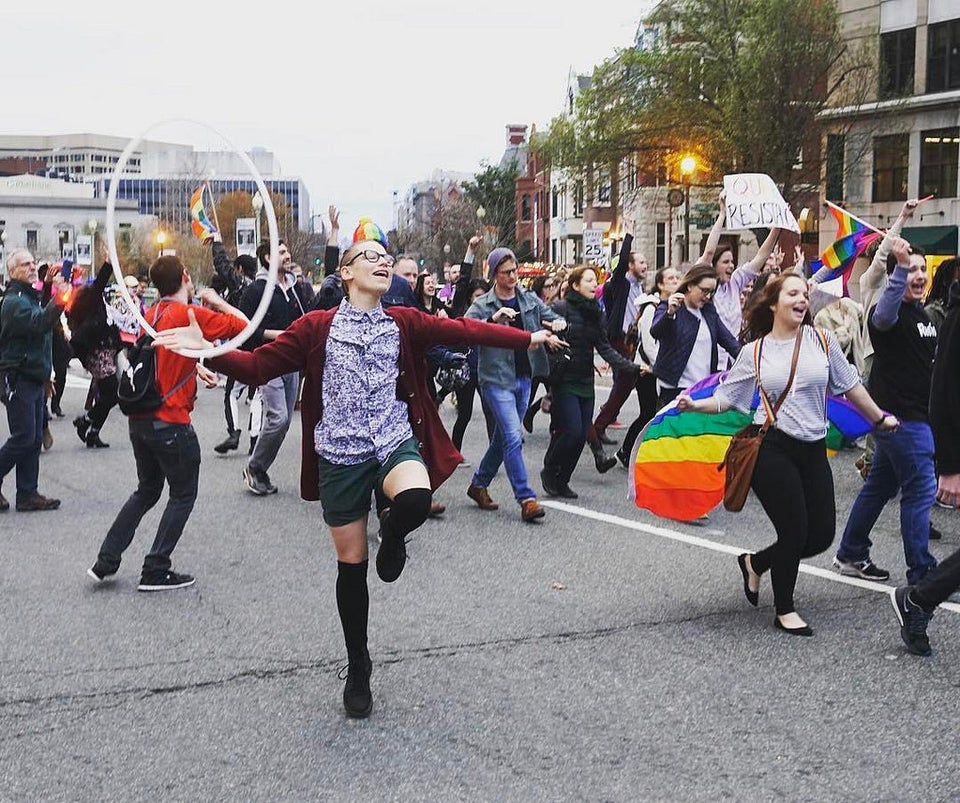 Dance Protest Outside Ivanka Trump's House