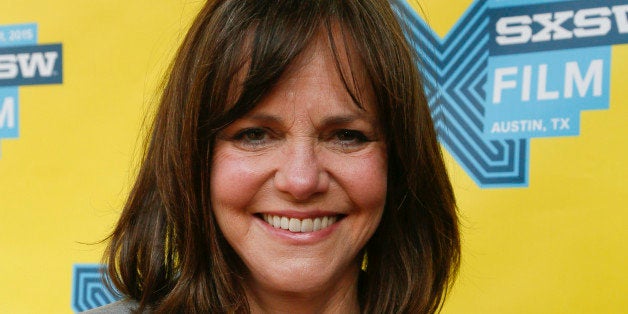 Oscar-winning actress Sally Field is one of the most beloved movie stars around, but she wasn't always encouraged to pursue her acting dreams. In fact, when she was just starting out, Field's own agent told her that she didn't have the looks to land any film jobs.
In front of a crowd at the Simmons Leadership Conference in Boston, Massachusetts on Thursday, Field recalled her agent's harsh reaction when she expressed that she wanted to transition from roles on television to film:
"He said, 'Well that's ridiculous. You can't do that, you can't get into film. You're not pretty enough. You're not good enough.'"
Thankfully, Field wasn't deterred by her agent, who she quickly fired afterwards. And, unlike him, the 68-year-old now has some solid advice for her 25-year-old self:
"Your thighs are as good as they're ever going to get. So bend down and kiss them, and quit criticizing them."
"'Sybil' was coming out, and everyone said, 'Whoa, the work is extraordinary-- but man is Sally Field ugly!,'" she said.
Popular in the Community