Who's the next great fashion designer? We're on the lookout this New York Fashion Week for the lesser-known or up-and-coming stars who are creating clothing and careers worthy of some praise and closet space. Although they aren't household names yet, we're so impressed with their skills that we bet they will be soon. Check out "The Fresh Faces of Fashion" for the scoop on the designers we believe are the next big thing.
If you don't know Sally LaPointe's name, it's time you memorize it. The Massachusetts-born, NYC-based designer is making waves in the fashion industry with her minimal and perfectly tailored collections. Her designs have been seen on the likes of Katy Perry, Kim Kardashian and Emily Blunt, and are sure to grace many more red carpets for years to come. We sat down with the designer to find out a little bit about herself and about her latest collection (which was inspired by the German modern dancer, Pina Bausch).
Here's what we found out:
HuffPost Style: Who is the girl you are designing for?
Sally LaPointe: We call our woman the dark beauty. She is this sophisticated modern woman who is still very feminine but she's got a little bit of an edge to her. And we also kind of throw around the word handsome, so she's not overly girlie or overly sexy -- she's got this kind of quiet allure to her, that's very attractive and handsome.
HPS: Do you prefer designing for fall or spring more?
SL: My favorite is fall. I personally like dressing best in the fall and winter time. I love layering, I love texture, warm fluffy sweaters and coats and scarves and all of that.
HPS: What's the one thing you would never wear?
SL: The one thing I would never wear... that's a tough one... I guess maybe, like too many colors at once. I will wear color but not too many at one time.
HPS: Who alive or deceased would you like to go on a shopping spree with?
HPS: If you could see any celebrity in your designs, who would it be?
SL: Julianne Moore just continues to be like this flawless, amazing, inspirational woman. What attracts me the most to her is kind of just how she has been able to stay so classy and talented and strong, so I'm really attracted to that. She would be pretty top on my list right now.
HPS: If you had to wear one outfit for the rest of your life, what would it be?
SL: Black sweater, black jeans and some boots or sneakers.
HPS: What was the first piece of designer clothing you bought?
SL: I bought a pair of YSL boots. I was so proud of myself. I kept them forever, it was probably eight or nine years ago and I loved them.
HPS: If you had one day left to live in NYC, what would you do?
SL: I would probably go to my local bar, which is like a "Cheers" place for me. I know everyone in there, it's like my family and then I would probably go hit up all my favorite food spots. I love dumplings from Chinatown, I love pizza, so I'd make a little food tour after I hit the bar.
This interview has been edited and condensed for clarity.

Here's a look at Lapointe's Fall 2015 collection. What do you think?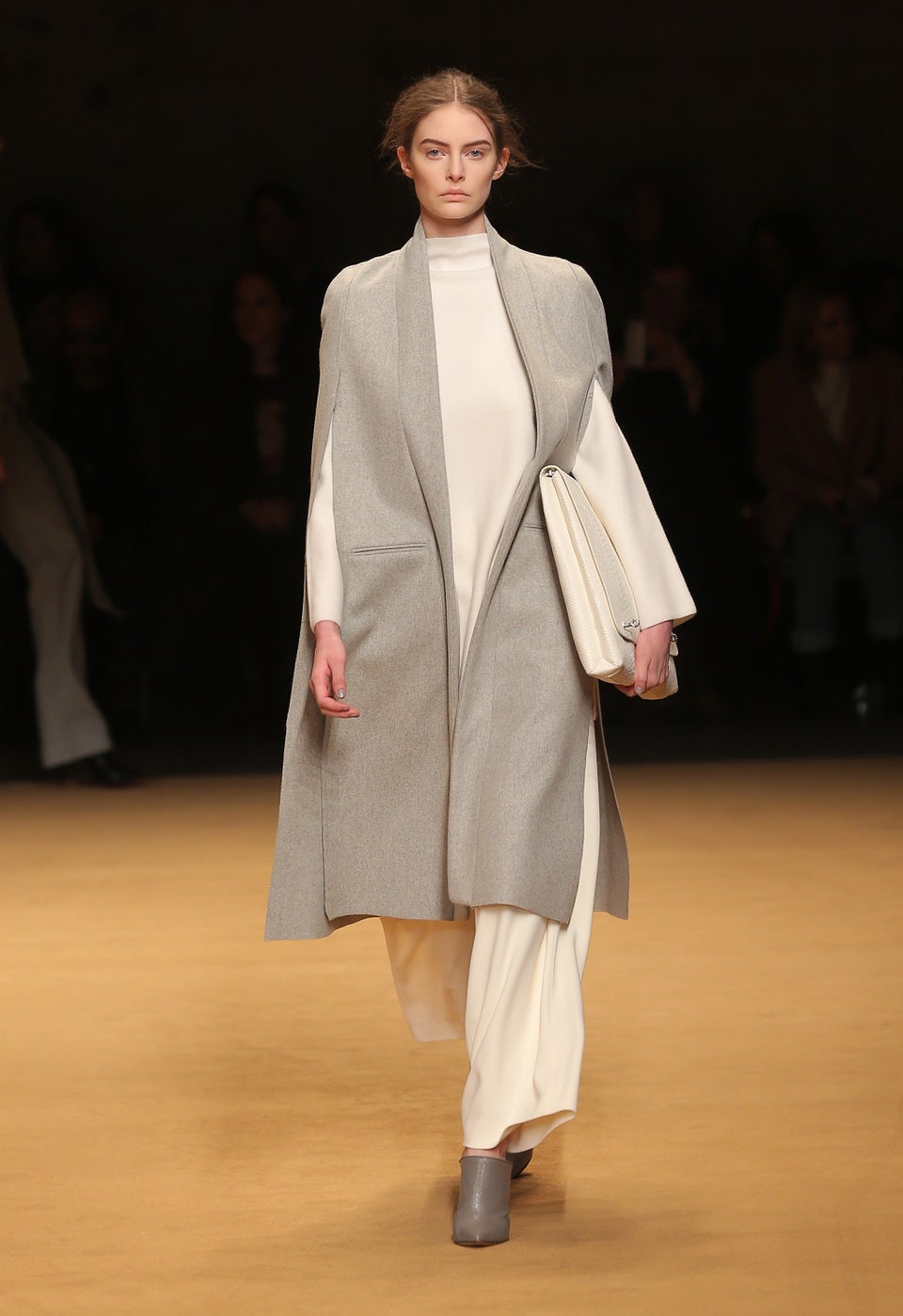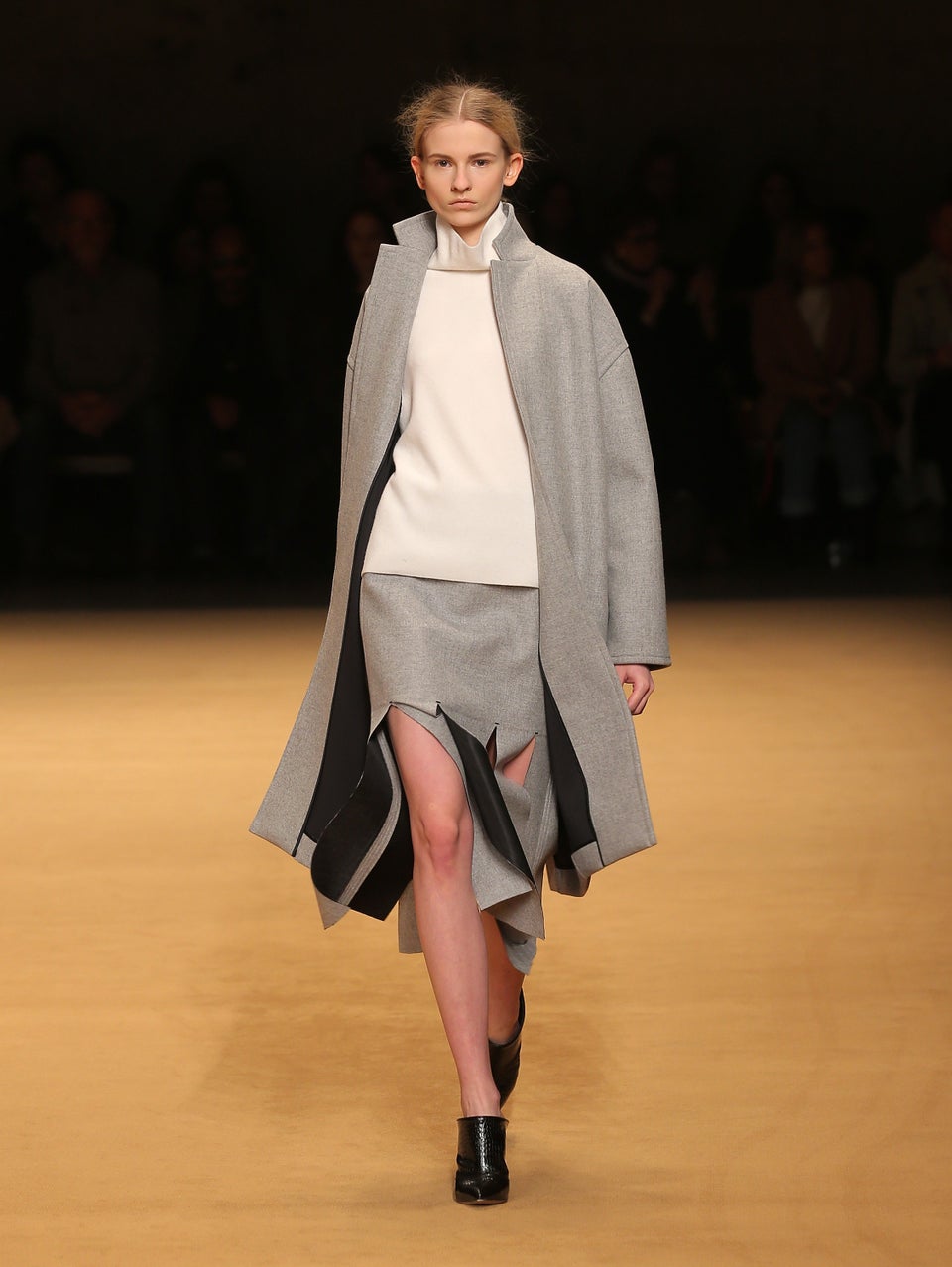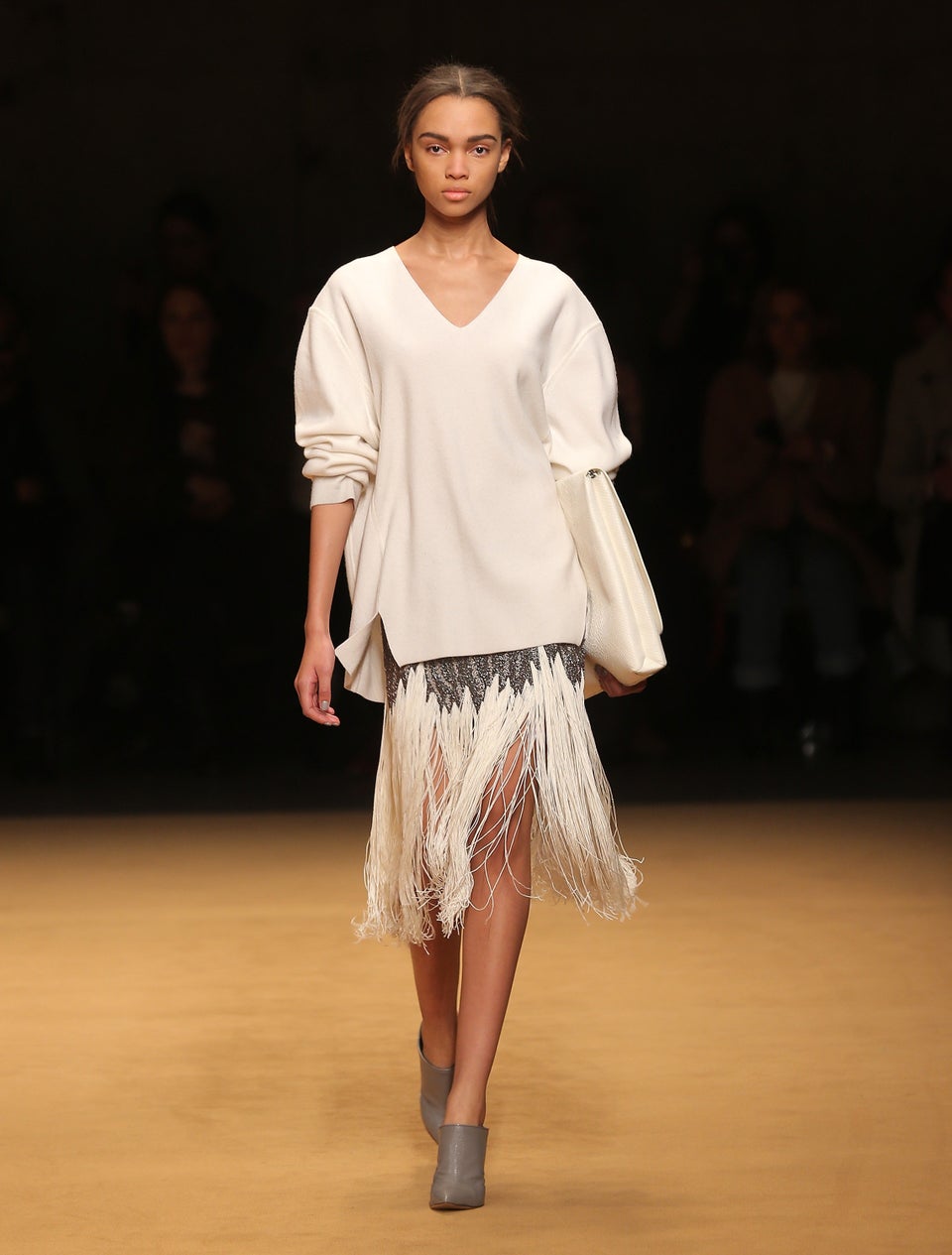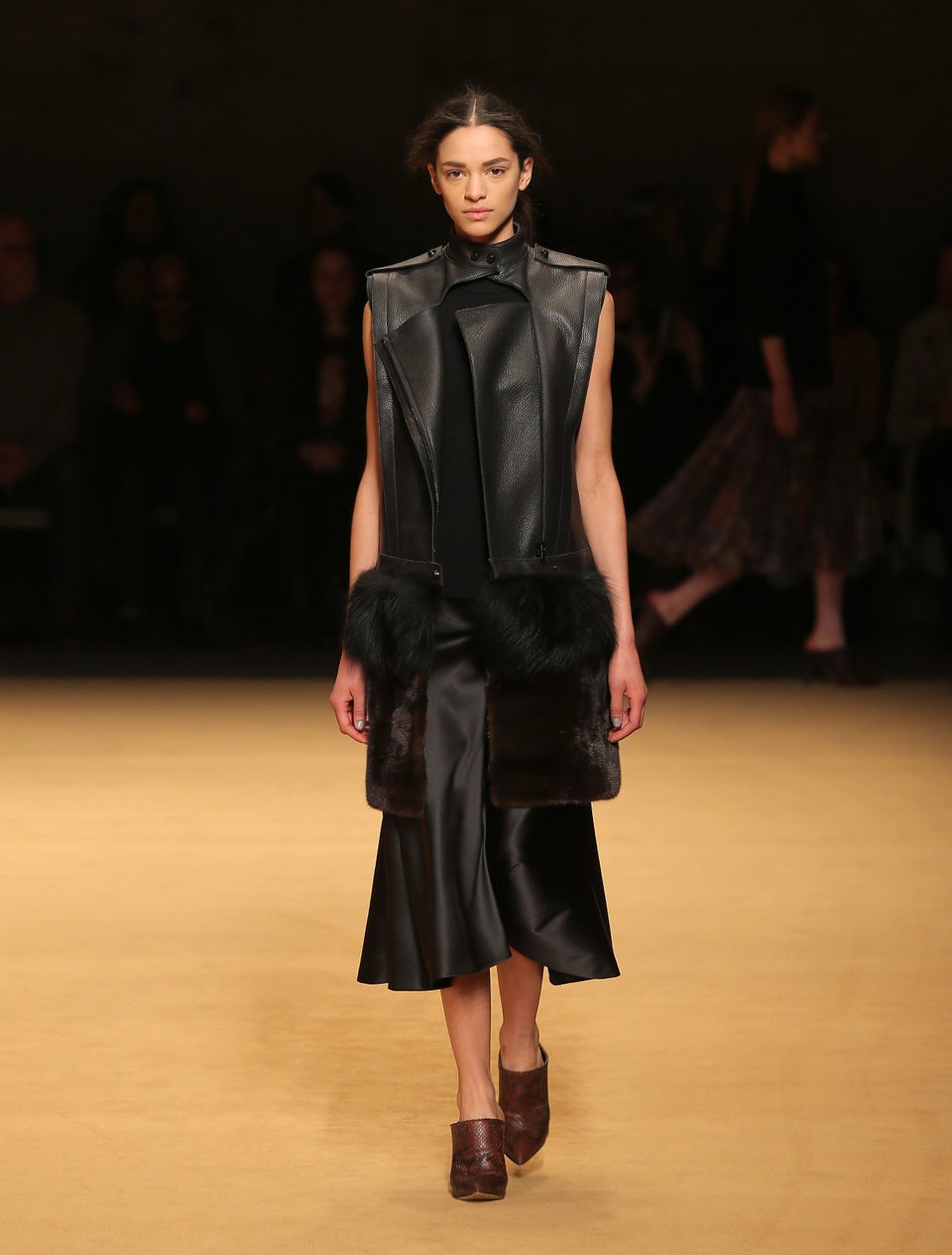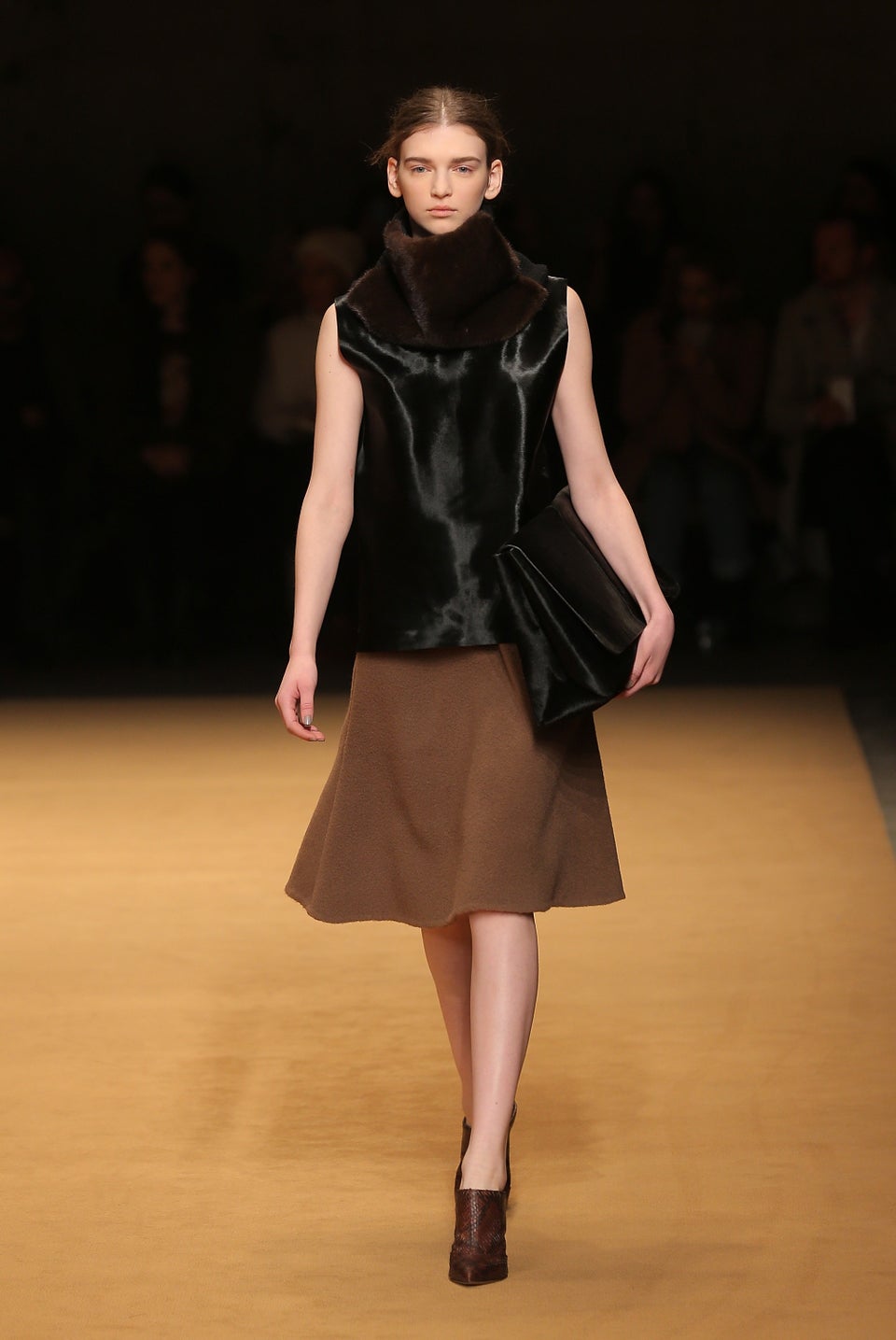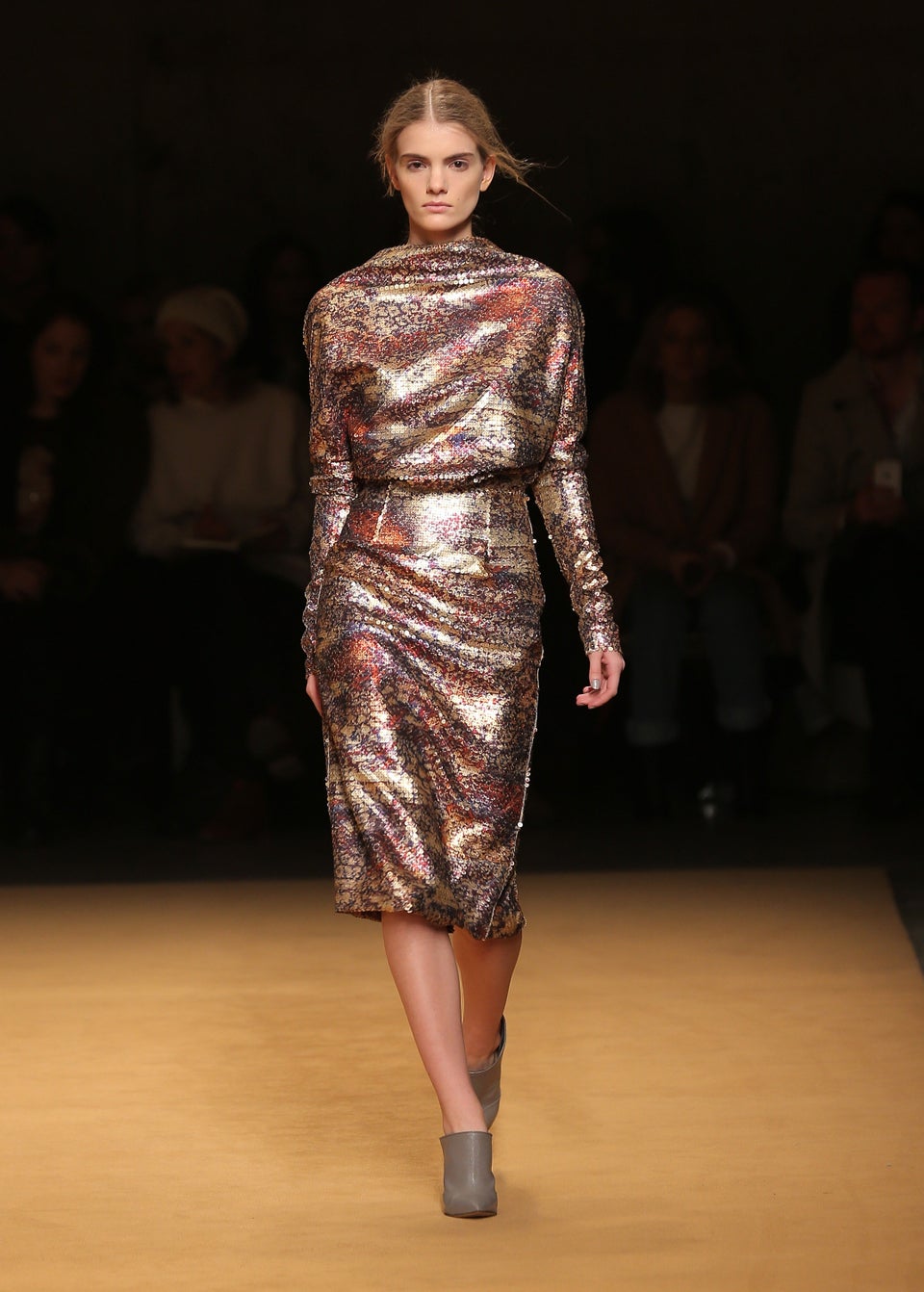 Designer Sally LaPointe