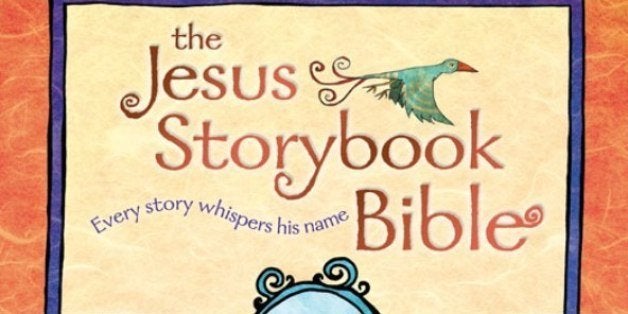 NEW YORK (RNS) How do you get kids to read one of the world's oldest books? Ask Sally Lloyd-Jones, whose "The Jesus Storybook Bible" recently passed the critical mark of 1 million copies sold.
The British ex-pat and now proud New Yorker has never married or had children of her own, yet aims to retell the Bible to something that comes alive for young people.
One of her editors told her once that there are two types of children's books authors: the ones who are around children, and the ones who are children inside.
"It kind of freed me, because I think I know I'm that second one," she said. "And I can still write from that place, because my childhood is so vivid."
Her "The Jesus Storybook Bible" was not an overnight best-seller, nor was her path to best-selling children's author a direct one.
"As a 6-year-old, I dreaded going to church," she said. "I made a little promise inside my head that when I grew up I was never going to church again."
Lloyd-Jones says that the Church of England Sunday school she attended was focused on keeping rules.
"I didn't get any sense of wonder, or adventure, or any story," she said. "That's why whenever I was working on a story and there would be a temptation to do a moral lesson, I'd have such a huge reaction."
"The Jesus Storybook Bible," originally released by Zondervan in 2007, was an attempt to get through barriers children may have. "The challenge with that book was 'How do I tell this story so a child would hear it for the first time in a fresh way?'" she said. "I wanted to explain it in a way that wouldn't rely on jargon."
Christians with a literary bent sometimes have difficulty in the publishing world, said Eric Metaxas, author of the biography "Bonhoeffer" and several children's books who has known Lloyd-Jones since she moved to the U.S. Children's books, he said, are in many ways harder to write than books for adults.
"Kids can't be fooled," Metaxas said. "There has to be a level of honesty and authenticity that isn't easily achieved."
The one biblical story she wanted to include but didn't was the wedding at Cana when Jesus turns water into wine, considered his first miracle. But Zondervan was worried about a story featuring wine. "I just love that the first thing that Jesus does is a party!" said Lloyd-Jones.
A petite, blonde-haired woman who jogs and photographs for fun at 53 years old, Lloyd-Jones' energy is contagious. Born in Uganda, Jones spent her first years in Africa.
"You would think my parents might be missionaries. Everyone thinks that's a much better story," she said. "My dad was working for Shell."
She said she was 4 when she became a Christian.
"I was tricycling around with a friend, and my father said, 'Sally, darling, would you like to invite Jesus into your heart?' and I said 'No, thank you,'" she said while laughing.
While her parents were still in Africa, Lloyd-Jones attended boarding school in England, where a teacher first told her she could one day become a writer.
While she studied art history at Sussex University, she spent a year in Paris, where she grew in the Christian faith of her youth.
"I'd always known, ever since I was a small child, that Jesus was my friend, but I think in some ways I was trying to be on the fence," she said. "I stopped trying to keep my options open."
Her first job was at Oxford University Press as an editorial assistant in the textbooks division.
"Down the corridor from me there seemed to be a lot of laughing, and it was the children's picture book department. I remember thinking 'Oh, I'll never be able to write them, but at least I could work on them.'"
In 1989, she took a job in Connecticut where she eventually became the publisher of the Christian children's book list that was later purchased by Reader's Digest. But first she had to mull the offer to move to the U.S.
"I was thinking that if I don't move, the story will be so awful. It will be like, 'Once upon a time, I nearly came to America. The end.' That's such an awful story!" she said. "So I thought, 'At least find out if it's not good.'"
She moved to New York City in 1998, and began to write full time after she later lost her job as part of a major downsizing. She became a U.S. citizen after 9/11.
"People often ask me, 'What's your theological training?'" said Lloyd-Jones, who reads works by John Stott and Martyn Lloyd-Jones and attends Tim Keller's Redeemer Presbyterian Church in Manhattan. "I've been at 'Tim Keller university.' I had been hearing how Jesus is in every story for several years."
Keller wrote the forward to her 2012 book, "Thoughts to Make Your Heart Sing," and his wife, Kathy Keller, said she gives "The Jesus Storybook Bible" to everyone from university presidents to car salesmen because anyone can understand it.
"Her book isn't a bunch of collected Aesop's fables," Kathy Keller said. "There is an actual narrative to redemption. The stories are not meant to say 'Live like this, be like this.' They're telling us about Jesus. "
Because of her last name, many fans mistakenly believe she is related to Martyn Lloyd-Jones, a Welsh minister influential in the British evangelical movement who's admired by many American evangelicals.
No, she gently clarifies with anyone who asks, she is not related to him.
"You read blogs about yourself and you come across these things that are very authoritative," she said. "I'm so easily convinced; I read this one blog that was so official sounding, and it said that I was his wife."
Martyn Lloyd-Jones died in 1981.
John Starke, pastor of New York's All Souls Church, said he uses her children's Bible with his four children because it gives a good overview of the Bible with quality writing and illustrations.
"I think the main difference is that the book is both biblical and imaginative. Children's books tend to err on one of those extremes," he said. "But Sally's book is strong on both ends."
Her breakthrough as an author actually came through a nonreligious book called "How to Be a Baby . . . by Me, the Big Sister," a New York Times best-seller sold by Random House that won praise in The New York Times. But she doesn't make a distinction between which books are religious or nonreligious.
"I think the danger with Christian publishing is (the attitude), 'If it's got a Bible verse in it then it's OK,' even if it's got really bad writing and bad art," she said. "I suppose my vision has always been that it's got to be excellent."
Support HuffPost
The Stakes Have Never Been Higher
Related
Before You Go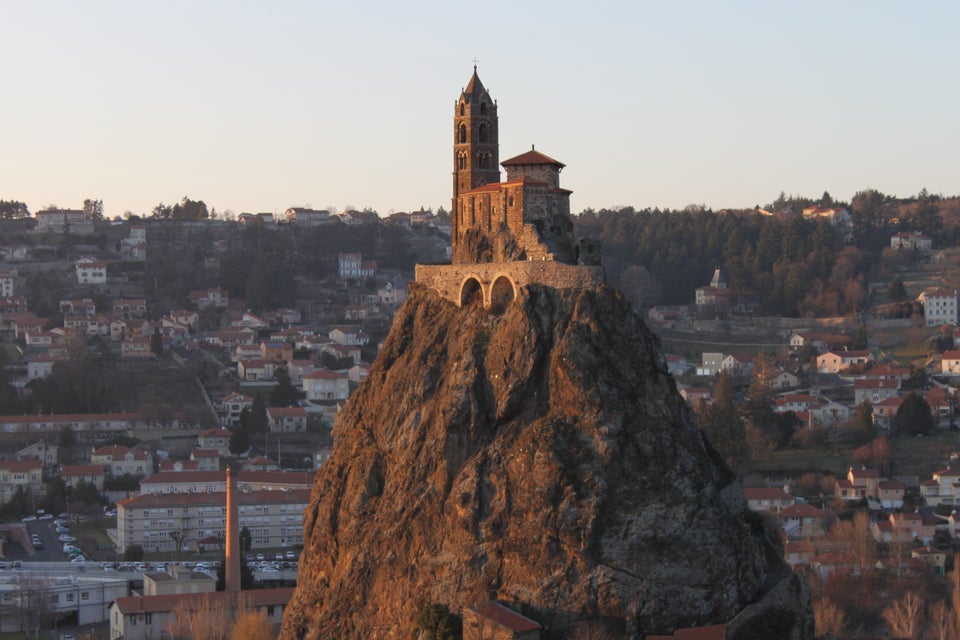 The World's 50 Most Unusual Churches
Popular in the Community