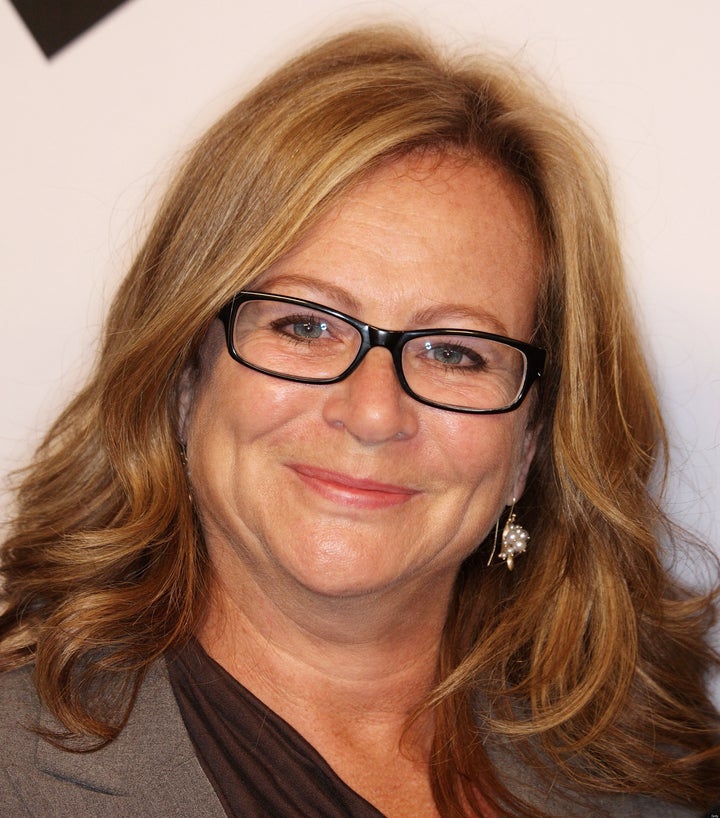 Remember old movies where folks were rounded up to help in an emergency? Civilians rode out with the sheriff. "Posse" comes from Latin and means "be able."
Joseph Castro, 5th District LAFD Battalion Chief, came up with an interesting possibility based on this concept. He is a kind fellow who'd rather give good news. Joe was on duty September 27th when Sally Menke, Quentin Tarantino's film editor, collapsed and died hiking in Griffith Park. He had the unenviable task of breaking the tragic news to her friends and family.
A 33-year veteran of the fire department, this personable public servant later rewound the events of the day in his head, and pondered, "How could we do this better?"
Castro's territory includes the Hollywood Hills, which attracts city hikers and tourists. People like myself walk solo, without prep and precaution, because we are so close to civilization. The hills are our gym! I don't tell anyone I am going, never carry water, often forget my phone, and only recently starting carrying my emergency information. I never feel alone because I see other people.
It was the hottest day on record when Sally started her fateful hike at 9 a.m. The official city thermometer burst at 115 degrees, and other readings hit 117 degrees. Sally did go up with a neighbor, but felt a stomach ache and turned back. She insisted her friend continue on. An hour-and-a-half later, the companion left, not noticing Sally's car still parked. At home she saw Sally's empty driveway, and went back to Griffith Park to look for her. She and the park rangers conducted redundant searches over the same path. LAPD was called after dark. Experts in search and rescue came at 8 p.m.
Sally called her husband from the trail, but he was on location in Canada, far away from the unprecedented intense heat. She told him she was feeling dizzy but had already given her water to the dog.
Heat and dehydration confuse the brain. Another hiker recalled a disoriented woman asking him for directions, but he did not think about helping her until she was out of sight.
No one knows exactly when Sally collapsed or died, but Battalion Chief Castro maintains not calling 911 while there was daylight did not help. Sally didn't call because she thought she could make it. Her husband and her friend thought so too. We city hikers do these walks regularly. Nobody expects a problem.
It was so hot that night the search helicopter's infrared light could not locate Sally or her dog. The ground was too hot to differentiate any beings.
Ping technology turned out to be the most effective tool. But it takes time to get a court order to use it. Once there is approval from a family member, a judge can allow tracking signals to the lost person's cell phone. A triangulation method with a series of "pings" narrows in closer and closer to the phone. Sally had strayed from the direct path to her car, so the daytime searchers had looked in the wrong place.
Remember Hansel and Gretel lost in the woods? In the Grimm's fairy tale, birds ate the crumbs Hansel had strewn to mark the way, but later on birds help them. One leads the kids to the witch's sugar shack -- not the safest refuge, but there is food and shelter. They fight off the witch, but then en route home are blocked by a stretch of water. A duck ferries them across.
Sally was Hansel and Gretel, in need of survival help. According to Chief Castro, lost hiker calls are not uncommon. He can't deploy all his firefighters -- there are not enough of them due to budget cuts. He came up with an idea for "birds" to help find lost souls.
Castro sent an email blast to civilians, the Community Emergency Response Team. We received the notice because my husband and I attended a series of classes to learn how to help in an emergency. Usually CERT volunteers work earthquakes and fires, but Joe wants to call on them for missing hikers. With an additional training session and a little equipment, he could have a flock of rescue birds to answer an alert and work in tandem with his trained search and rescue firefighters. When money is tight, utilize the community.
The CERT volunteers summoned to Castro's meeting are spry, but most are not young. In a town of free-lancers with on-off work schedules, we could have a pool of energetic rescue birds. Would you do your part? Call your local fire station to sign up for a free valuable CERT training series. Then email joseph.castro@lacity.org to join his hiker rescue group.
You may save the next lost Hansel or Gretel or Sally.

Related
Popular in the Community