Two girls lounge on a picnic blanket, basking in the sun. It's clear that they're intimate friends, if only because they're comfortable lazing around wordlessly together. They're sharing a box of donuts, chomping unabashedly on doughy chocolate and jelly.
The artist of the scene, Sally Nixon, says female friendships are a theme that resonates throughout her work -- colorful, cartoon-style prints that display slices of girlish life. "I have four older sisters, so female friendship has always been a big part of my life," Nixon said in an email to The Huffington Post. "You gotta have someone to talk about periods with and dudes just don't get it."
It's important to Nixon to draw subjects who are both relatable to her viewers, but specific in their nuances, habits and desires. She draws a crew of young women gathered on a floral print couch, sharing bagged wine and pizza, cuddling up and bonding in the sort of listless manner reserved for the closest of friendships. Talk about #SquadGoals.
"I hope [viewers] can relate in some way and find the humor in them. One of my absolute favorite comments is 'Oh my God, it's me!'" Nixon said. "I like using objects and small details to tell a story about each of the girls in my drawings. The more specific I am with those details, the more relatable the girls are to the viewer."
Box wine nestled in fridge drawers, rom-com labels situated atop video rental store shelves, margarine labels strewn across kitchen counters. The details in each scene contribute to their realistic air. In another, a girl sits on her toilet, and her dog looks on inquisitively. There are rolls of toilet paper in the bathroom, but they aren't hanging on the toilet paper holder, making the subject seem human in her small flaws. "I think my style adds a little whimsy to ordinary or mundane situations," Nixon said.
In yet another, a girl takes a morning shower, brushing her teeth, and showing off her sunburned body. With her hand on her hip, she looks comfortable in her own skin. "It's important that the women I draw aren't rail thin with huge boobs," Nixon added. "I think there are enough images of bodies like that out in the world. The ladies I draw typically have small-ish, droopy breasts and thick thighs. They're kind of lumpy but in an attractive way. Just like real people."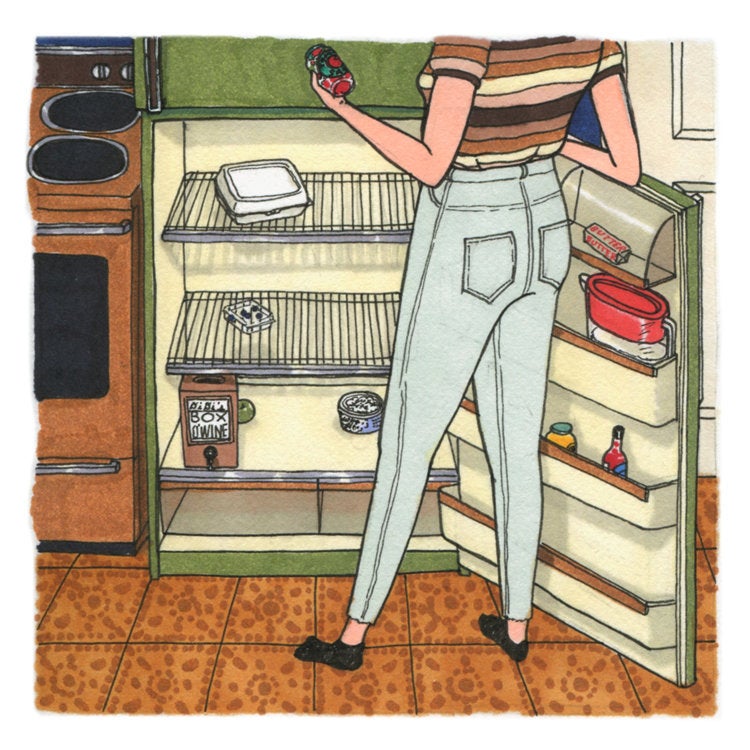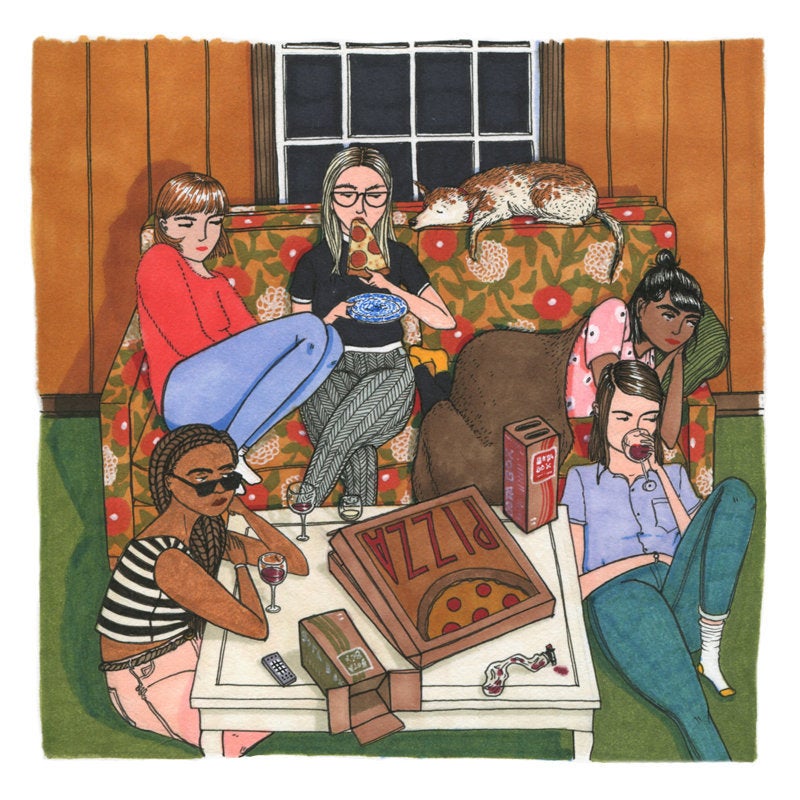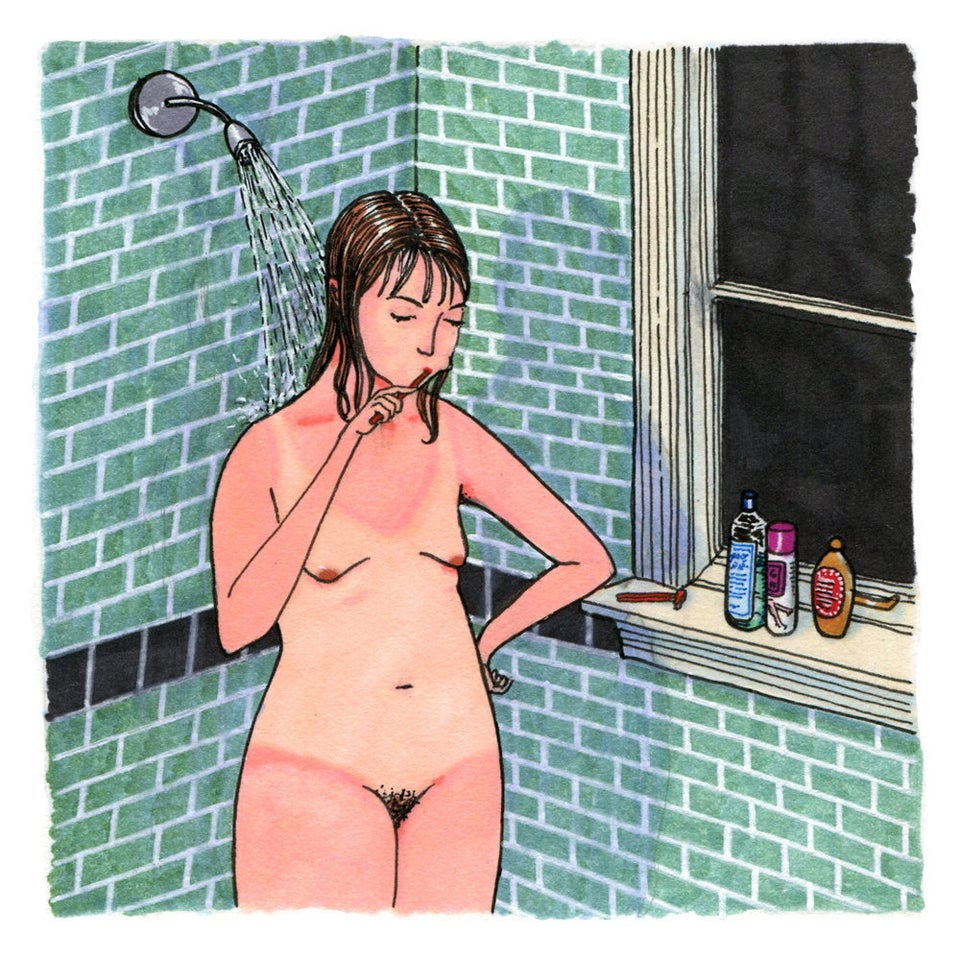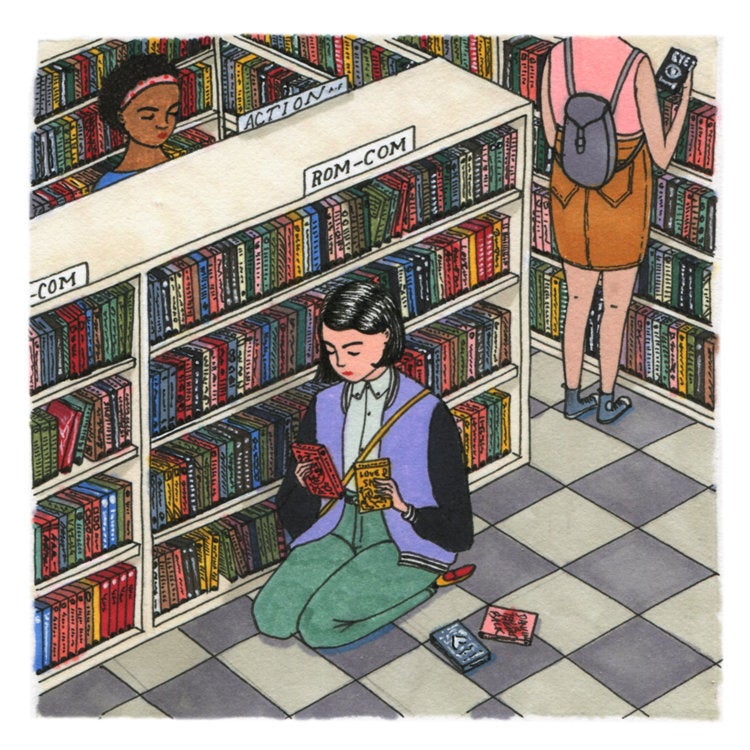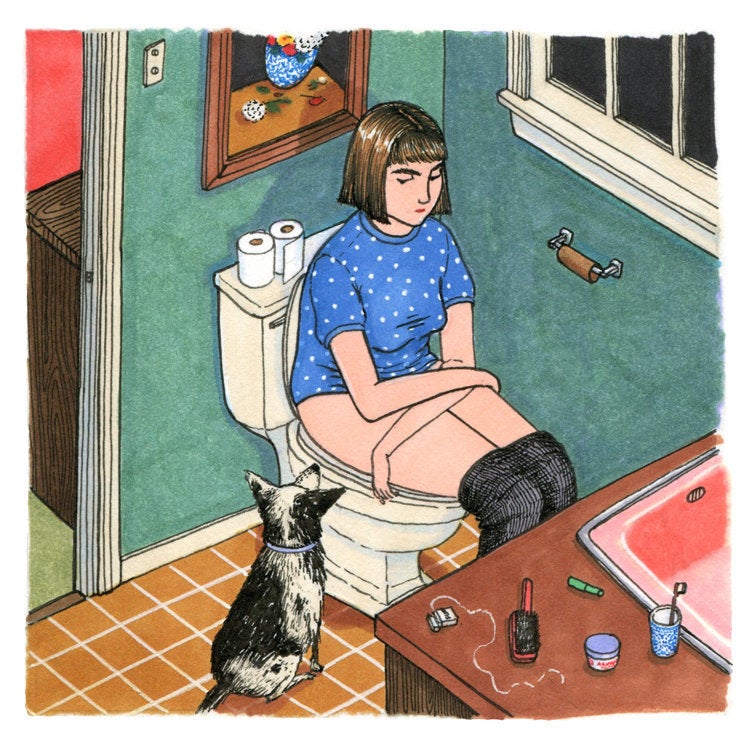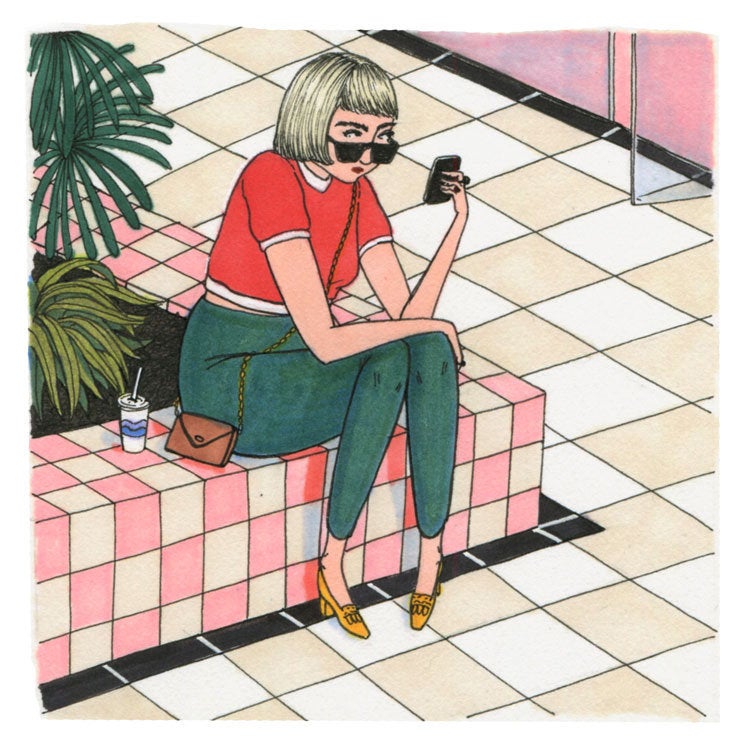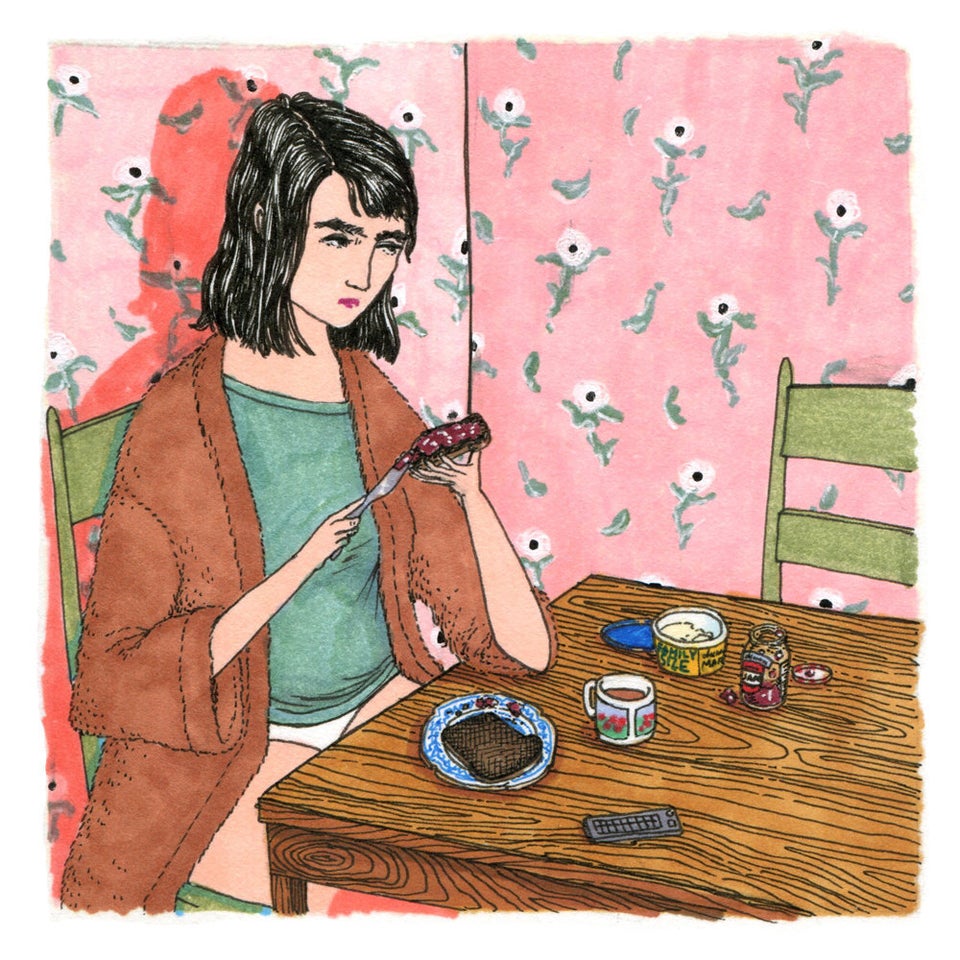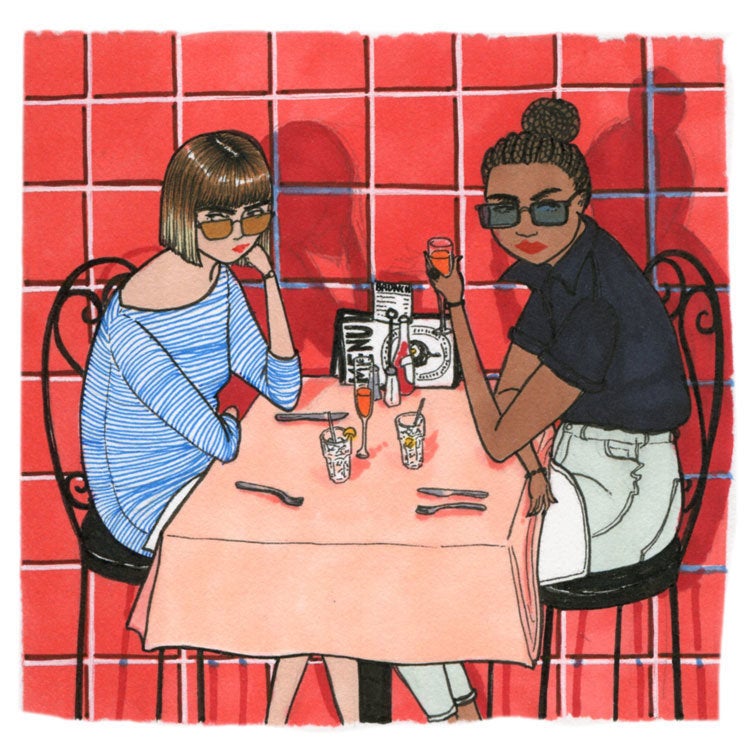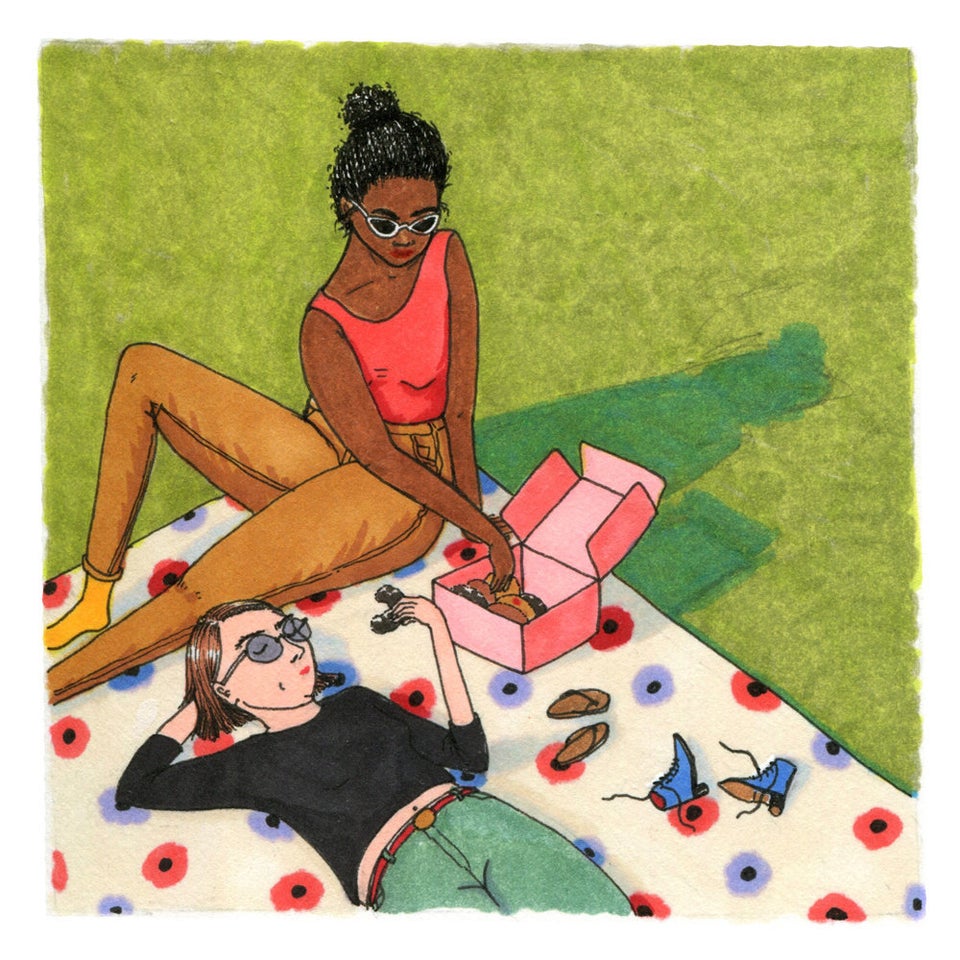 Related
Before You Go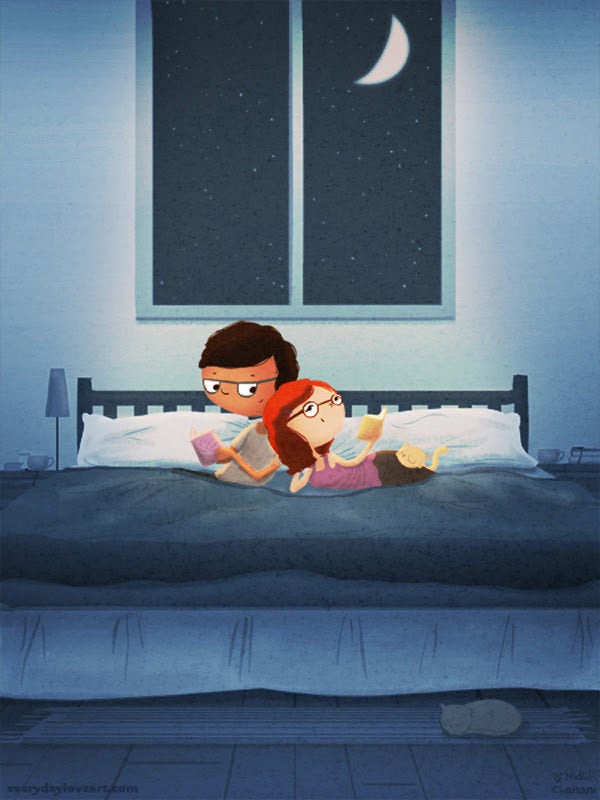 True Love Illustrations by Nidhi Chanani
Popular in the Community