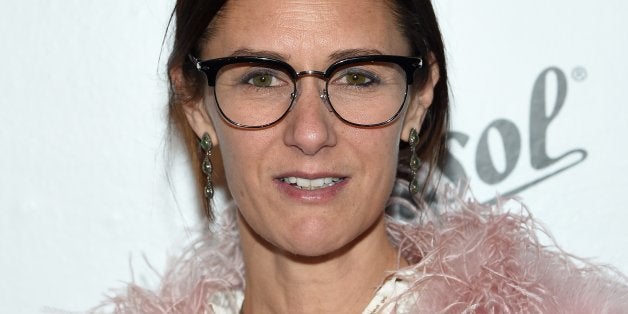 It's been a little over two years since Sally Singer made her triumphant return to Vogue as Creative Director of Vogue.com. As her title suggests, the renowned fashion editor was tasked with transforming the magazine's website and it's safe to say she has accomplished that and so much more. Under Singer's leadership, Vogue.com has taken what we love so much about the glossy and made it interactive and exciting, which is completely inline with her vision.
"My vision for Vogue.com is to make it the global essential destination, hour by hour, for people who are interested in style in the broadest sense," Singer told HuffPost Style. "I want it to inform, inspire and create the conversation in fashion, beauty and culture."
And one of the many conversations that Singer has started revolves around a fashion staple: The "it" bag. In an effort to democratize the anointing of this year's must-have bag, Vogue.com has launched the "It Bag" Election today.
Readers can now have a say in the purse that fashion fiends will be coveting by choosing from 10 worthy candidates -- such as Chanel's Hippie-inspired flap bag or Reed Krakoff's color-blocked geometric square bag. The polls are officially open and a winner will be announced on February 3.
We had the pleasure of catching up with Singer about the imaginative "It Bag" election feature, all of Vogue.com's impressive original video series and how she manages to stay sane in this crazy world of fashion.
HuffPost Style: What inspired the "It Bag" Election?
Sally Singer: From the straight point of view of fashion and looking at the last collections, suddenly your eye was drawn to the bags on the runway -- there were lots of them and they were eye candy. And that has not happened in awhile. There was a time when shoes took over the runway and it was all about the wild shoe. But suddenly bags are back and in a way I haven't seen since probably the early 2000's. So, it seemed like the right moment from a fashion point of view to pick the ten possible new iconic shapes... and let our readers decide which one should win. We did campaign posters and videos and endorsements. It was a fun way to bring the "it" bag back.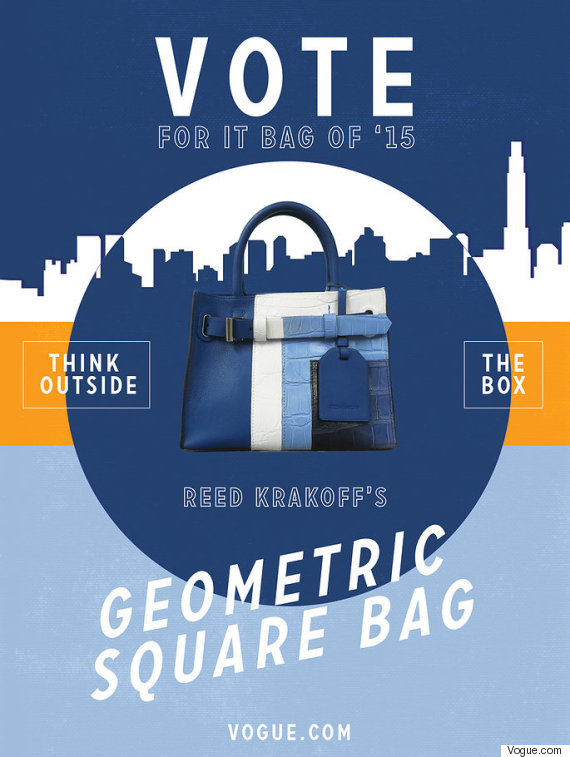 HPS: Do you have a favorite candidate?
SS: I have made a case for the Céline curve bag on the site, because I think it has a shape to it that almost looks like you're going to archive it immediately -- one that you're going to put away and take out in years to come and it will become a reference point for other designers. It will always look like it was the most important design of the year.
HPS: How many "it" bags do you actually own?
SS: In my closet, I have often shied away from "it" bag moments in the past, because I never wanted to wear what everyone else was after but when I reneged on that, they were always the ones they bring back again and again. Like the first Balenciaga bag, the Motorcycle bag, I carry a lot. I can't get enough of the Fendi baguette right now, I don't think anything could be more fabulous right now. So I know the value of an it bag over time. There is a reason that they work -- there is something special when they hit. They might subside for a few years but you can always bring it back. They hold their value and very few things in fashion hold their value.
HPS: The video programming on Vogue.com is out of this world! How important is original video content to the site?
SS: Original video content is essential to the site and to our social streams. We make everything from Vogue Original Shorts with top talent and cutting edge video directors to fitness how-to's, shop-able video fashion slideshows, animated recipes, delightful model profiles, long-form interviews with designers and stars, unboxing spoofs, "it bag" campaign ads, original acoustic musical performances, makeup lessons, Vines, gifs (remember Nikki Minaj doing the "Anaconda" dance backstage at Alexander Wang?) and even special pieces just for Instagram. Why? Because it makes the site feel alive and playful, and it allows us to tell stories we couldn't really do justice to in text or still photography. One of my favorite pieces is a fashion/fitness slideshow and video on the site right now called "The Year of No Excuses." How else to convey the utility and loveliness of these workout looks without showing them in motion on actual athletes and dancers?
SS: For me, Leonard Cohen--because I just love him and have always wanted to know more. And then folks who are super private but, because of extreme and unusual circumstances are of intense public interest -- Amal Clooney, Kate Middleton, and Julian Assange (just imagine "73 questions" in the Ecuadorean embassy!).
HPS: Beyond fashion and beauty the site also features stories on health, wellness, lifestyle and even politics. How important is that type of content to Vogue.com?
SS: It's incredibly important to the site. The emotional life of the women and the men that come to our site, I'd say in someways, is the key to the whole enterprise of doing a luxury publication digitally or in print. I think the choices we make in our lives, whether it's our it bag or our boyfriend, are emotional choices. Those are the ones that resonate with readers the most. It's not utilitarian or pragmatic -- it's emotional. And it's incredibly important to think about the emotional lives and the ethical lives in every which way we can of the people that come to our site. It's actually the glue that cements a reader's allegiance to us. It allows them to feel and myself to feel, as an editor, that we know each other. Once we know each other, well then we can talk about bags, we can talk about lipstick, we can talk about anything. I think when we do pieces on wellness, sex, or politics -- like reporting from the front lines of the Eric Garner protests or the Charlie Hebdo protests -- what we're saying to our readers, and what our readers are saying back to us via social media, is we know each other.
HPS: Speaking of wellness, we hear you meditate. Amazing! How often do you do it and why?
SS: I do meditate. My goal is to be able to meditate twenty minutes in the morning, up from fifteen. I was lucky enough to meet, through Vogue, a Buddhist meditation teacher named Ethan Nichtern. He convinced me that I could sit still for ten minutes and I've managed now to make it fifteen minutes every day. It's a good practice, in part because I learned from him and by doing it that it doesn't still your mind -- your mind is still going, but it allows you to just sit and watch your mind go in front of you a little. The thoughts are there but they are floating in front of you and you get a little distance and it's a very wonderful and calming thing.
HPS: So do you feel that meditating has helped you navigate this crazy world of fashion?
SS: It's helped me not only in the crazy world of fashion, but also in the crazy world of having three kids and in the crazy world of New York. The other thing I do is ride a bike everywhere. I think riding a bike, even between the [Fashion Week] shows, is a wonderful way to not be on your phone and just be completely alert to the world around you -- it's very exhilarating and head-clearing.
HPS: Having worked on both sides of the magazine industry (print and digital) -- what are your thoughts on the future of print? Is print really dying?
SS: Oh gosh no! I don't think print is dying. I'm someone who reads books in print and books on my iPad. And I read magazines in print and online. I also read The New York Times in print every morning and go to their website. I don't think print is dying, but I do think media culture is evolving. The print that is thriving is really special -- it's images that can't be reproduced easily and it's text that needs to be read in long form. Print is relevant because the publications that make it and the care they put into it. I don't think that's going anywhere.
This interview has been edited and condensed for clarity.
Support HuffPost
A No-B.S. Guide To Life
Related
Before You Go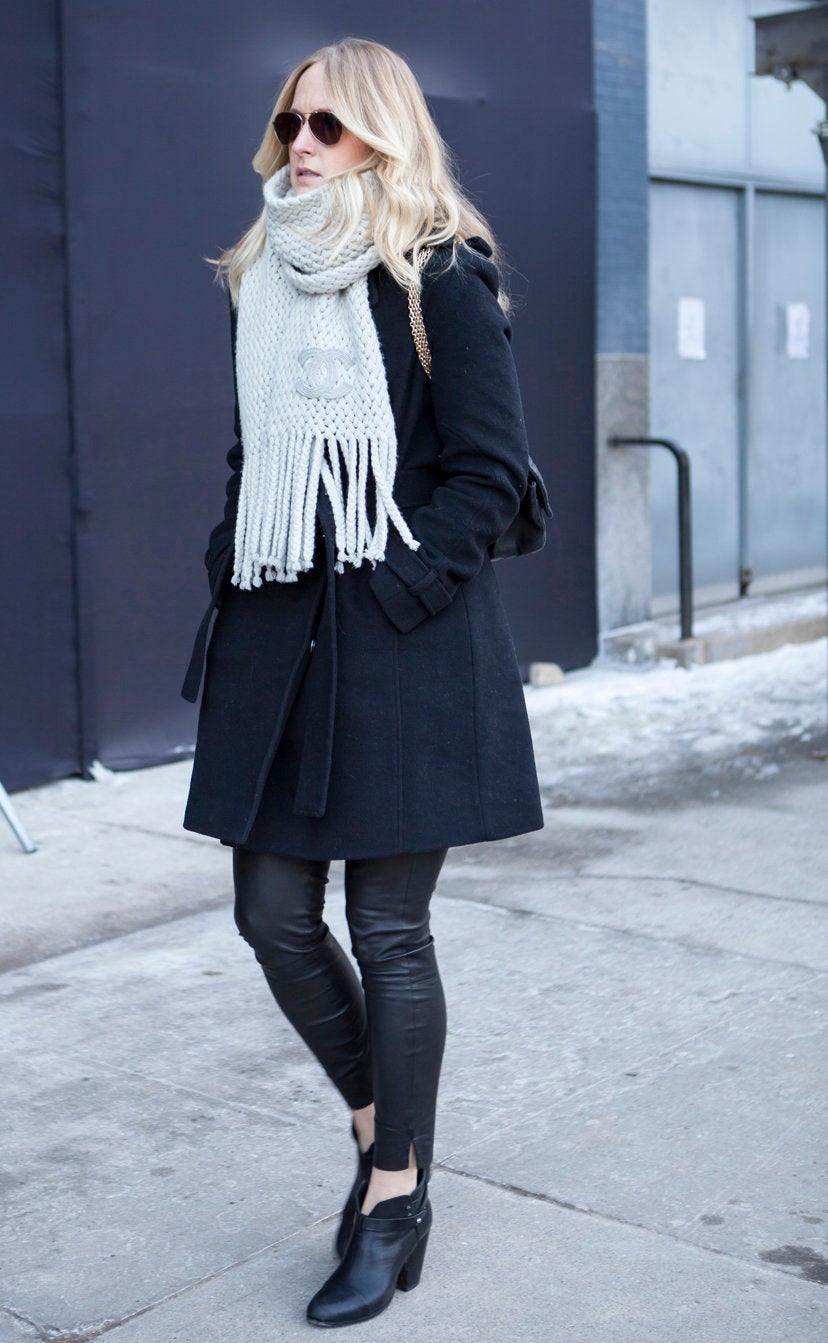 New York Fashion Week Street Style
Popular in the Community