Sally Yates, the former deputy attorney general who was fired by President Donald Trump in January, criticized Attorney General Jeff Sessions' approach to fighting crime and accused him of distorting facts.
In a Washington Post op-ed, Yates rebuked Sessions for instructing Justice Department prosecutors to pursue the toughest sentences possible against criminal defendants. In a separate Post op-ed last week, Sessions accused the Obama administration of going easy on drug offenders and suggested its policies were responsible for a spike in crime. Sessions wrote he worried the United States was facing the start of a new upward trend in violent crime ― a claim that experts have questioned.
Yates, a former federal prosecutor who served as Obama's deputy attorney general from 2015 to 2017, said the claim that violent crime was rising because of less harsh sentences for low-level drug offenders "just isn't supported by the facts."
"Not only are violent crime rates still at historic lows — nearly half of what they were when I became a federal prosecutor in 1989 — but there is also no evidence that the increase in violent crime some cities have experienced is the result of drug offenders not serving enough time in prison," she wrote. "In fact, a recent study by the bipartisan U.S. Sentencing Commission found that drug defendants with shorter sentences were actually slightly less likely to commit crimes when released than those sentenced under older, more severe penalties."
Sessions has long been a staunch conservative on crime. He once supported legislation in his home state of Alabama that would have required the death penalty for a second drug trafficking conviction, including for marijuana, which is now legalized in a number of states. Before the 2016 election, there was bipartisan agreement from groups, including the American Civil Liberties Union and Koch Industries, and on Capitol Hill about the need to pursue criminal justice reform. Senate Majority Leader Mitch McConnell (R-Ky.) declined to advance it.
Yates defended the work of Obama's Justice Department, saying by allowing prosecutors to use their discretion on sentencing for low-level offenses, officials could dedicate resources to prosecuting the most dangerous individuals.
"Under Smart on Crime, the Justice Department took a more targeted approach, reserving the harshest of those penalties for the most violent and significant drug traffickers and encouraging prosecutors to use their discretion not to seek mandatory minimum sentences for lower-level, nonviolent offenders," she wrote. "While there is always room to debate the most effective approach to criminal justice, that debate should be based on facts, not fear."
Yates served as the acting attorney general for a little over a week in January before Sessions was confirmed to his post. She was fired by Trump after she instructed Justice Department prosecutors not to defend his travel ban because she believed it was unconstitutional. Testifying before the Senate in May, Yates said she didn't regret the decision.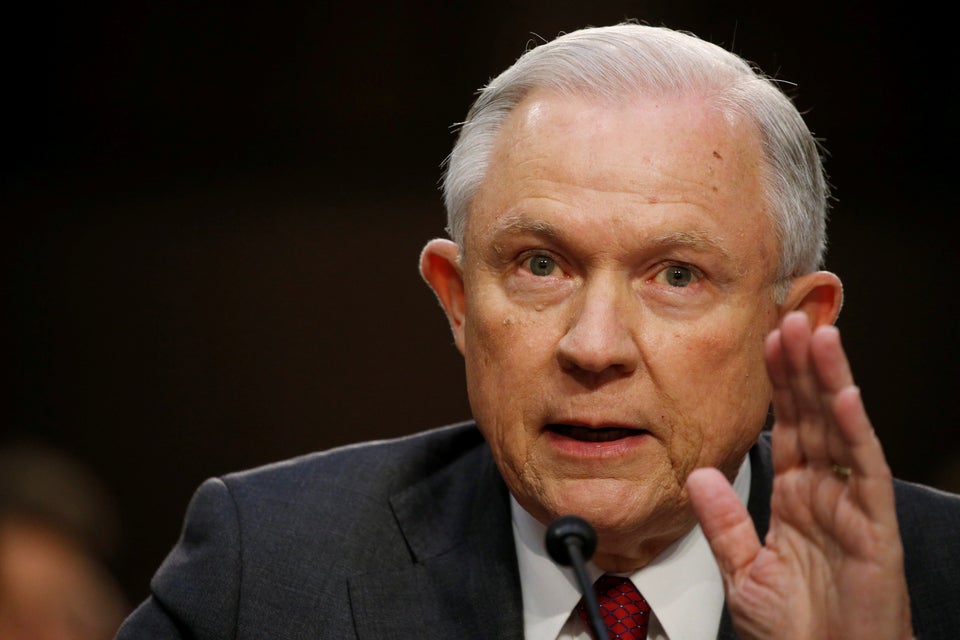 Jeff Sessions Speaks Before Senate Intelligence Committee
Popular in the Community