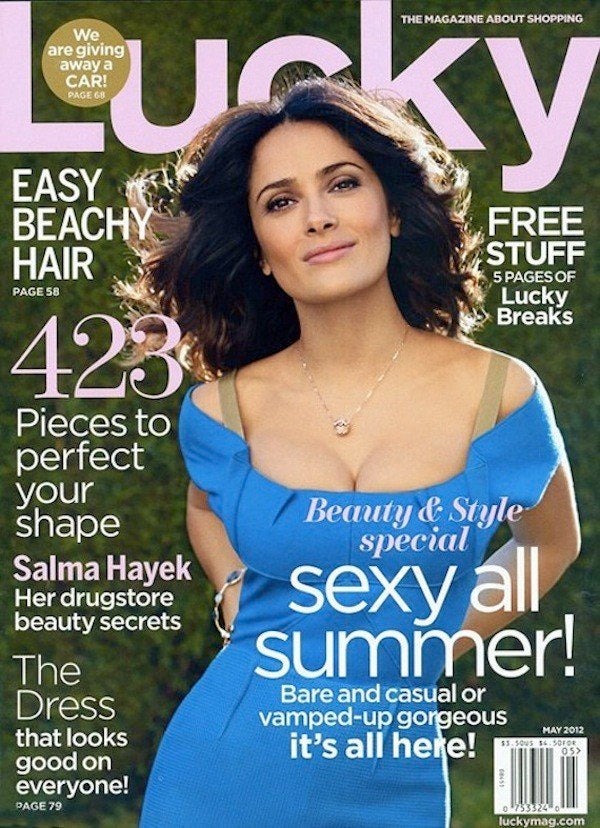 Salma Hayek is one of Hollywood's most stunning beauties, so it's hard to picture her with a face full of pimples.
"You want to talk about bad skin? I had acne. And this acne was so bad it sent me into severe, severe depression. Like I couldn't leave the house. The next stage with that sort of depression is food - too little or too much. Guess what I did?... I was fat and broken out. I couldn't leave the house and I couldn't pay the rent!"
Try as we might, it's hard to picture Salma lounging on the couch in sweats binging on Cheetos... but we do love that she can relate to skin woes.
"It's nuts, how good the people look, too," she continues. "Nobody's overweight, everybody's well dressed, no tennis shoes—somehow, even though they walk all over the place, everyone manages to wear real shoes, nice shoes." She points at her chic, low ponytail. "This is very Parisian. My husband, it's funny, but he hates it when I have this Parisian hair! He loves my crazy-maniac-madwoman just-got-out-of-the-shower hair. He is like the lawyer for my thick, wild, natural hair. He's like, 'Why make it suffer?' But you know for 45 years I've got this big hair, and these big boobs, and I'm this tiny person and sometimes—you just want to be ... smaller."
Scroll down for more photos.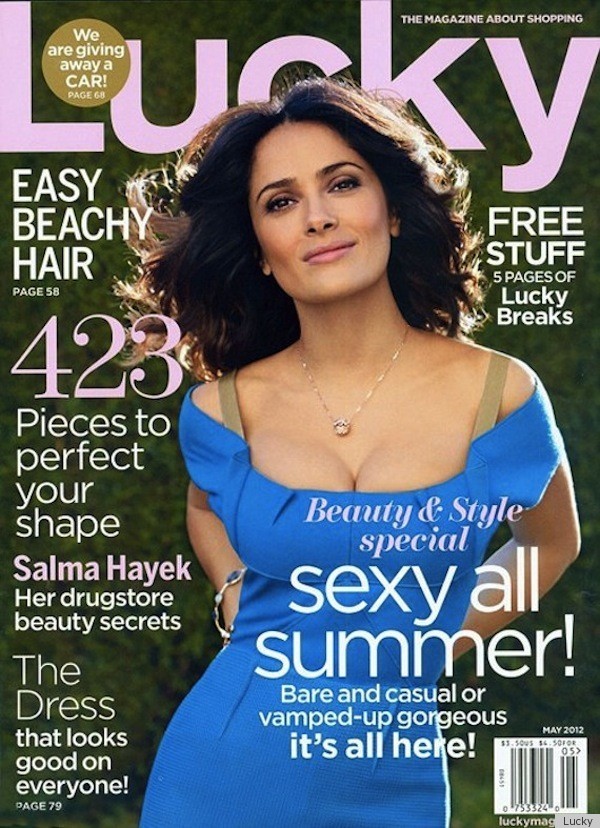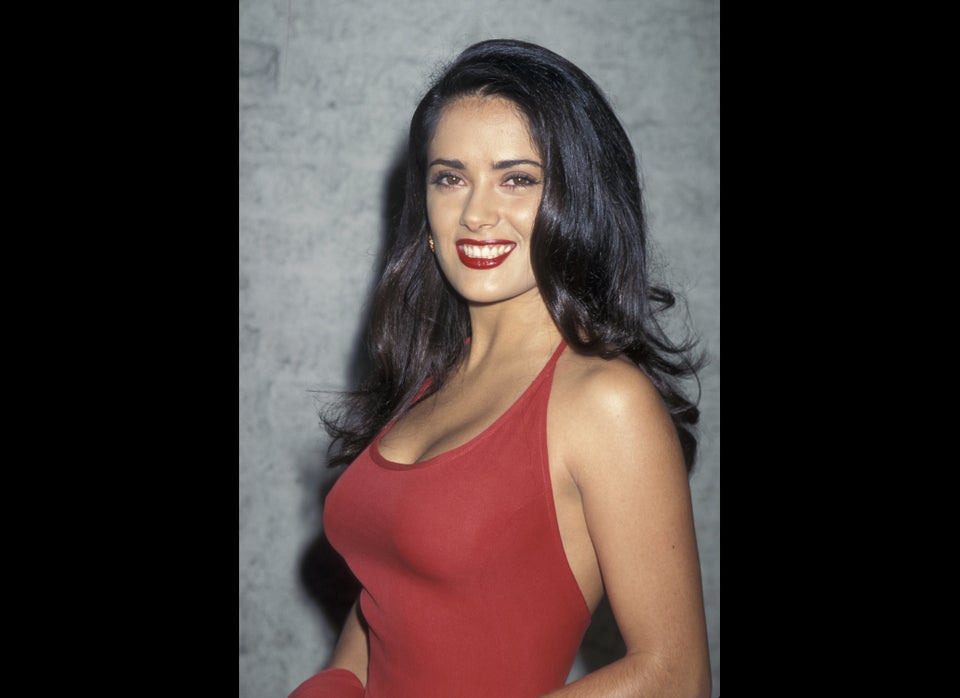 Salma Hayek's Style Evolution