During the promotional tour for her upcoming comedy "Grown Ups 2," the Mexican actress stopped by Univision's studios in Miami. On Monday, Hayek first appeared on "Despierta América" to give her co-stars a hilarious Spanish lesson but later the star discussed her thoughts on Jolie's decision in an interview with "El Gordo y la Flaca."
In the interview, the 46-year-old star spoke about working with David Spade, Kevin James, and Adam Sandler and the things that make her happiest. When asked whether she would be willing to sacrifice her breasts if faced with Jolie's decision, the Mexican beauty was quick to assert she would.
"To save myself, of course!" Hayek told journalist Oscar Petit during the exclusive interview. "I don't know if I would have done the same [as Jolie] so quickly, perhaps I would have had more faith, thought more positively that nothing was going to happen to me. But you know, I don't know, it's not fair to put yourself in that situation when you haven't been in it. I respect her decision a lot, of course. Plus, she looks great."
(Check Out The Interview Above In Spanish)
Jolie opened the piece recounting losing her own mother to cancer and wanting to prevent her children from experiencing that same loss. Recently, singer Melissa Etheridge called the actress' decision to get a preventive double mastectomy a "fearful" one.
"I wouldn't call it the brave choice. I actually think it's the most fearful choice you can make when confronting anything with cancer," Etheridge, who is a breast cancer survivor, told the Washington Blade. "My belief is that cancer comes from inside you and so much of it has to do with the environment of your body. It's the stress that will turn that gene on or not..."
Before You Go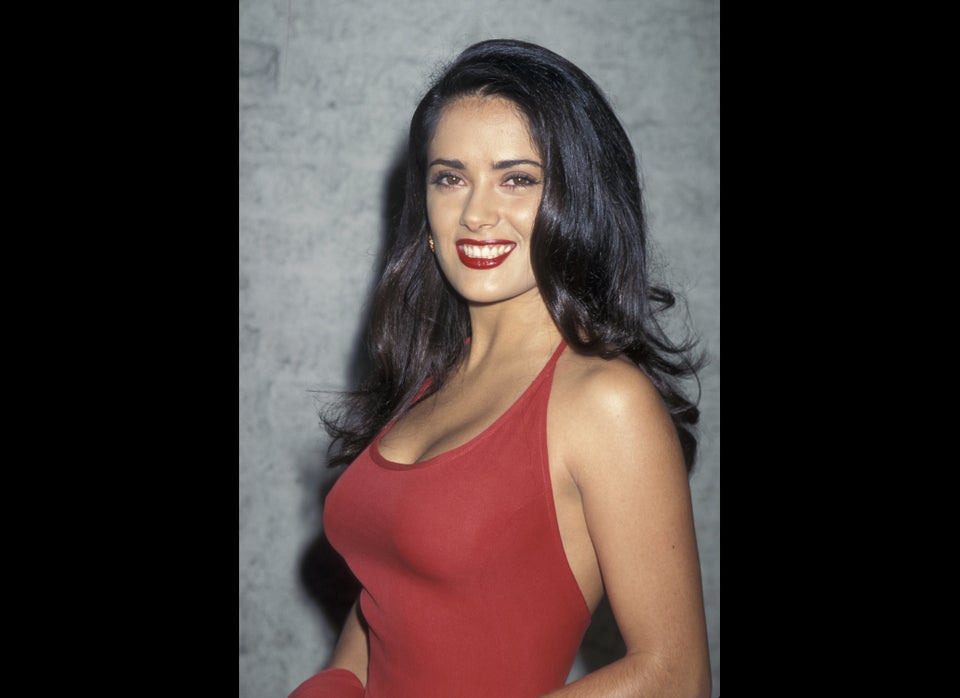 Salma Hayek's Style Evolution
Popular in the Community