Well, not her husband, French businessman François-Henri Pinault. But that didn't stop the 50-year-old actress from accusing him of having an affair after a hilarious misunderstanding.
"I was so furious, and I said, 'Well, obviously she's desperate,'" Hayek told Fallon in the video above.
Later that night while the couple was having dinner, Hayek tried to play it cool, but quickly lost her chill.
"I'm eating and I go, 'Who the hell is Elena?!'"
Turns out the message was not from "Elena," but from ELSA — an English-language learning app. Apparently Pinault, was just trying to work on his enunciation of English words.
That is too cute. Or rather, T͟Hət iz too kyo͞ot.
Before You Go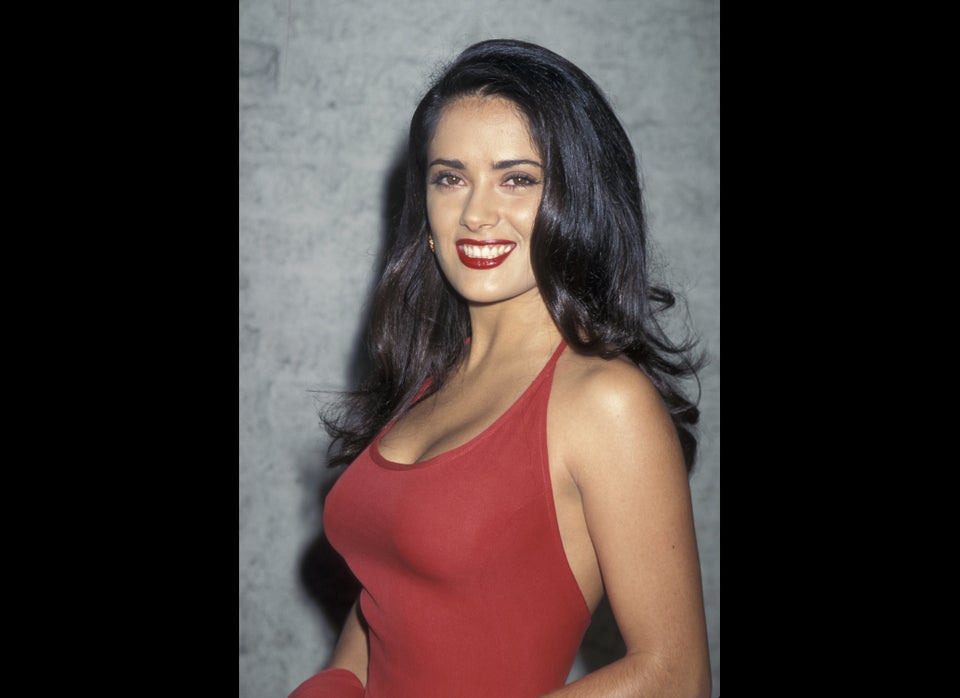 Salma Hayek's Style Evolution
Popular in the Community