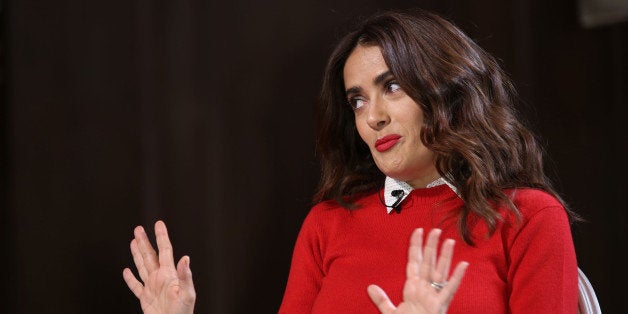 Although her husband Francois-Henri Pinault owns several luxury fashion brands, Salma Hayek prefers to spend her days away from faux fur coats and heels to devote her time to caring for real fur coats.
Since she launched her Instagram account in March, the Mexican actress began to share with her fans a few moments of her personal life that are undoubtedly far from the sensual and sophisticated image some have of the Hollywood actress. Her animal loving side is one that has particularly caught followers' attention.
On Monday, Hayek posted a short and adorable clip of her hugging Cinnamon, an alpaca she says was born in her "animal sanctuary."
The previous day, Salma shared a beautiful video of her collecting fresh eggs in her henhouse. The star is very sweet with her hens, greeting them and thanking them for her breakfast.
But a woman who loves being in contact with animals could not be happy within her home without pets. And fans can witness via Instagram how a couple of parrots and two dogs accompany Hayek in bed in the morning.
"I have five horses, four alpacas, one cat, eight dogs, one hamster, five parrots, two fish," Hayek said on the morning talk show. "I'm sure i'm forgetting something. This is like giving thanks at the Oscars, you know you forget someone."
"Oh I forgot! I have bunny rabbits, I have turkeys, chickens," the actress added. She also told Ellen that there must be "something in the air in my ranch" because her animals continue to reproduce.
Before You Go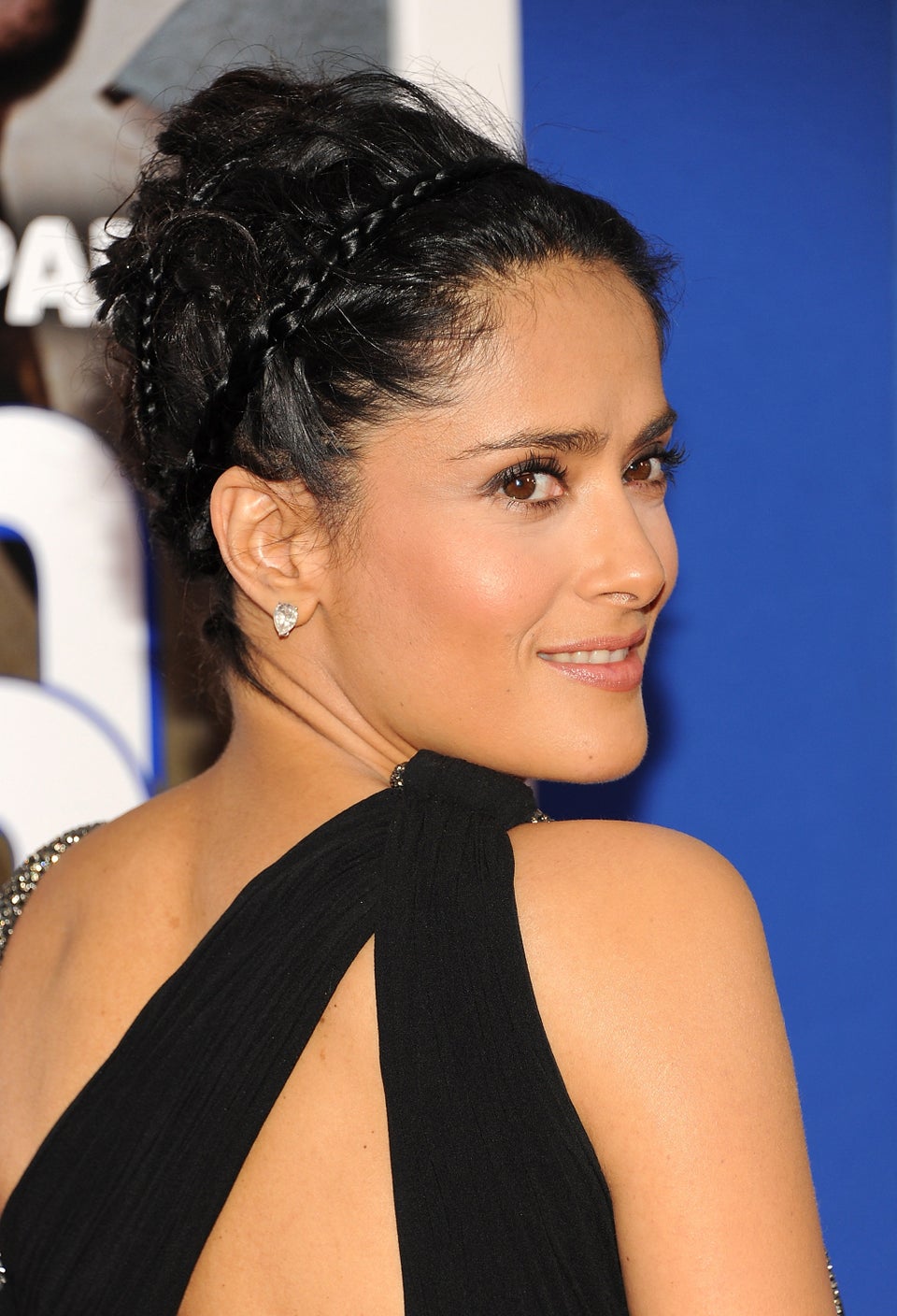 10 Interesting Things About Salma Hayek
Popular in the Community