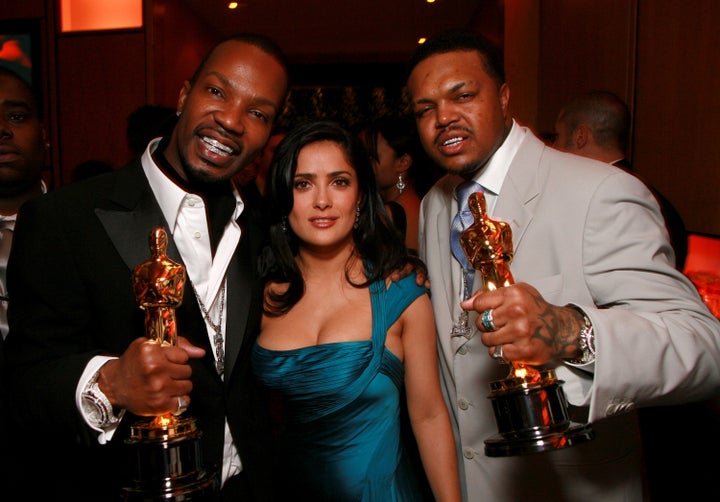 Apparently it's also pretty hard for Three 6 Mafia to get through an Oscar's after-party without avoiding Hollywood bullshit. 
When the rappers took home the award for Best Original Song at the 2006 Academy Awards for "It's Hard Out There for a Pimp" from the film "Hustle and Flow," they became the first hip-hop group to do so in Oscar history. 
According to DJ Paul, one of the Three 6 Mafia's original founding members, what happened after the ceremony is almost as memorable as their big win. In an interview with The Hollywood Reporter, DJ Paul, whose real name is Paul Beauregard, recounted the increasingly bizarre series of events that followed the awards show, including a tense exchange with actress Salma Hayek. 
Salma Hayek walked up to me -- who I was super in love with because of "From Dusk Till Dawn" with George Clooney -- and said the craziest shit: "You know your brothers and sisters are dying over in Africa because of all this jewelry you're wearing." Because I guess we had those big ole watches they gave us on, and these platinum necklaces. So I was like, "What?! What are you talking about? I don't have no brothers and sisters in Africa!" And like that, Salma Hayek killed my hard-on. I just went limp. I told her it was nice meeting her and walked out away from that.
Um, WHAT?! There are so many problems with that remark, we don't even know where to begin. Let's start with: 
Unfortunately, the group's trouble with celebrities that night was just beginning. DJ Paul also recounted another actress giving him the side eye ("Carla Gugino -- a super-hot chick that I f**ing loved -- was just looking at me real mean") and being turned away from Prince's after-party. 
So we get in the limo, and we pull up to [the party at] Prince's house at Sunset Plaza. John Singleton's like, "I know Prince. Let me handle this." So he goes to a security guard and was like, "I got Three 6. They just won the Oscar. Let Prince know we're out here." And the security guard went up and comes back out and says, "He said no."

Singleton gets back in the car, and he's like, "Hey man, he turned us down." I'm like, "What?!" I look out the limo window, and hundreds of people are streaming up into Prince's house. I'm like, "That Prince is a motherf**er! You better go in there and tell that short little purple-wearing thing how many Purple Rain albums I bought, OK?"
Really, Prince? You're gonna do them like that? 
Despite his less than warm welcome from the Hollywood elite, DJ Paul still looks back on that night fondly, recognizing the significance of Three 6 Mafia's triumph in the context of the award show's history. 
"Look, man: I don't think the Oscars is racist or whatever the hell they're saying," he remarked. "Because if the Oscars were racist, they wouldn't have given this to three black gangsta rappers -- for a song about pimping. There's no getting blacker than that." 
Watch Three 6 Mafia's acceptance speech below. 
We've reached out to Salma Hayek's representatives and will update the post accordingly.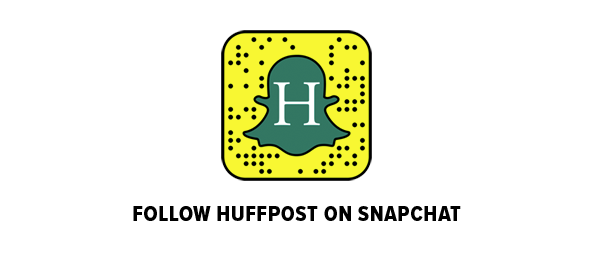 Calling all HuffPost superfans!
Sign up for membership to become a founding member and help shape HuffPost's next chapter
BEFORE YOU GO
PHOTO GALLERY
Oscars Vintage Photos