British authorities raised the threat level in their country to "critical" ― the highest level possible ― after a deadly terror attack occurred Monday night outside an Ariana Grande concert in Manchester, England.
The investigation into the explosion at the Manchester Arena has shown that another attack is highly likely and may be imminent, British Prime Minister Theresa May said Tuesday evening.
"It is a possibility. We cannot ignore that there is a wider group of individuals linked to this attack," May added.
The suspect in the explosion is 22-year-old Salman Abedi, a British official said earlier on Tuesday. Authorities have not yet speculated on a motive.
Abedi used a homemade bomb to kill himself and 22 others at the concert venue. At least 59 people were injured.
Police also arrested a 23-year-old as part of their investigation. The Islamic State militant group claimed responsibility for the bombing in a statement released on Tuesday, although it wasn't clear whether the terror group had any direct role in planning the attack.
"The priority remains to establish whether he was acting alone or as part of a network," Greater Manchester Police Chief Constable Ian Hopkins said in a press conference.
May called the explosion "a callous terror attack." The increase in the threat level means that military personnel will be mobilized to aid police at events and at landmarks across the U.K.
"We stand defiant," the prime minister said. "The spirit of Manchester and the spirit of Britain is far mightier than the sick plots of depraved terrorists."
The explosion occurred just outside the arena around 10:35 p.m., with terrified fans running to safety. Dozens of people described scenes of panic as parents and relatives searched for children who had attended the sold-out show.
"My husband and I were standing against the wall, luckily, and all of a sudden there was this thing. I can't even describe it," Elena Semino, a mother who was waiting to pick up her 17-year-old daughter, told The Guardian. "There was this heat on my neck, and when I looked up, there were bodies everywhere."
Olivia Homer said she felt the blast just behind her as she left the concert.
"Everyone started running ― there was blood everywhere, everyone started screaming," Homer told CNN. "I felt it at my back, it was hurting. The whole building was shaking."
The U.K. has remained on heightened alert for months over the threat of a terrorist attack. MI5, the country's domestic intelligence agency, had previously set the country's terrorist threat level at "severe," the second-highest level.
Manchester Arena is one of Europe's largest with a capacity of 21,000. (In comparison, New York City's Madison Square Garden can seat around 20,000, depending on the event.) Since it opened in 1995, the arena has hosted popular international sporting events, comedy shows and concerts, including American acts like Chris Rock, Madonna and Lady Gaga, as well as British groups Oasis, The Verve and The Charlatans.
Related
Before You Go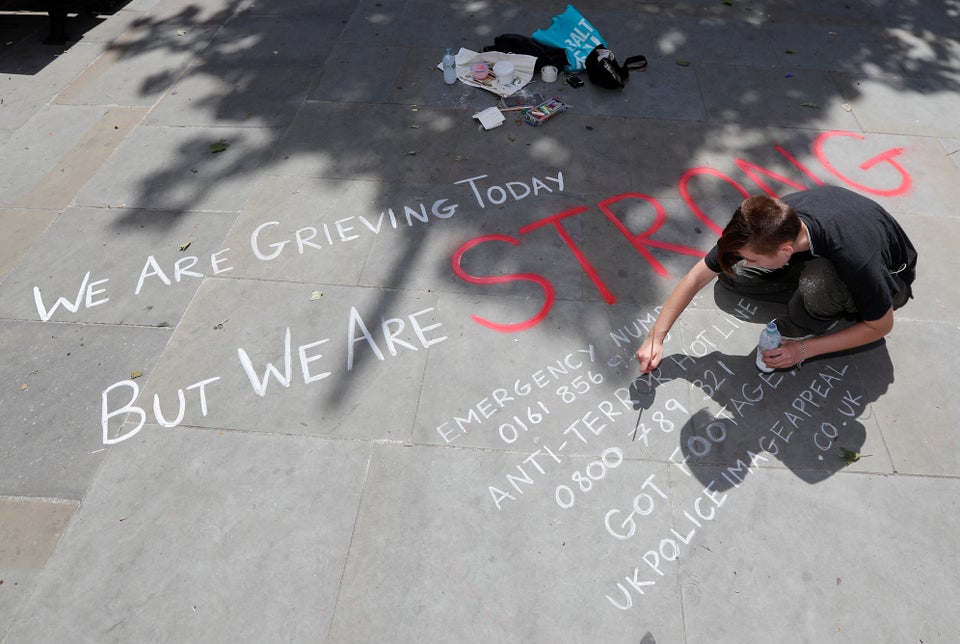 22 Dead In Explosion At Manchester Arena
Popular in the Community