 India's seventh annual Jaipur Literature Festival was embroiled in controversy even before its official kickoff on Friday, January 20. Salman Rushdie, author of The Satanic Verses, sparked the ire of the largest Islamic seminary in India with his plans to attend.
According to the Times of India, Maulana Abul Qasim Nomani, Vice Chancellor of Dar ul-'Ulum Deoband, an Islamic seminary in India, said that Rushdie should not be allowed in India because "it would be adding salt to the injuries of Muslims." Though Rushdie brushed this off by tweeting "Re: my Indian visit, for the record, I don't need a visa" (referring to the rule that if a person is "of Indian origin" they are allowed visa-free travel into India), Nomani followed up by declaring that Rushdie should be banned from India for life.
Rushdie isn't the only person to have suffered for his literature, either. In July of 1991, Hitoshi Igarashi, the Japanese translator of The Satanic Verses, and Ettore Capriolo, the Italian translator, were both stabbed within two weeks of each other. Capriolo survived the attack, but Igarashi died from his injuries. Since Khomeini's 1989 call for any Muslim to kill Rushdie, the author's 2010 revelation that he still receives a "sort of Valentine's Day card" from Iranian extremists every year as a reminder that they still want him dead, the Rajasthan and Delhi governments are worried about Rushdie's security and maintaining order at the festival. William Dalrymple, one of the festival's directors, confirmed to The Guardian that Rushdie would not be attending his Friday event, though he did state that Rushdie's "invitation still stands."
Nonetheless, Rushdie reportedly received word that paid assassins may have been hired to 'eliminate' him, according to CNN.
The author later tweeted that he was "very sad not to be at Jaipur."
The Jaipur Literature Festival, known as the "Kumbh Mela" in India, is the biggest literature festival in India. The first one was held in 2006 and attracted around 100 attendees. Last year's festival attracted close to 60,000.
Before You Go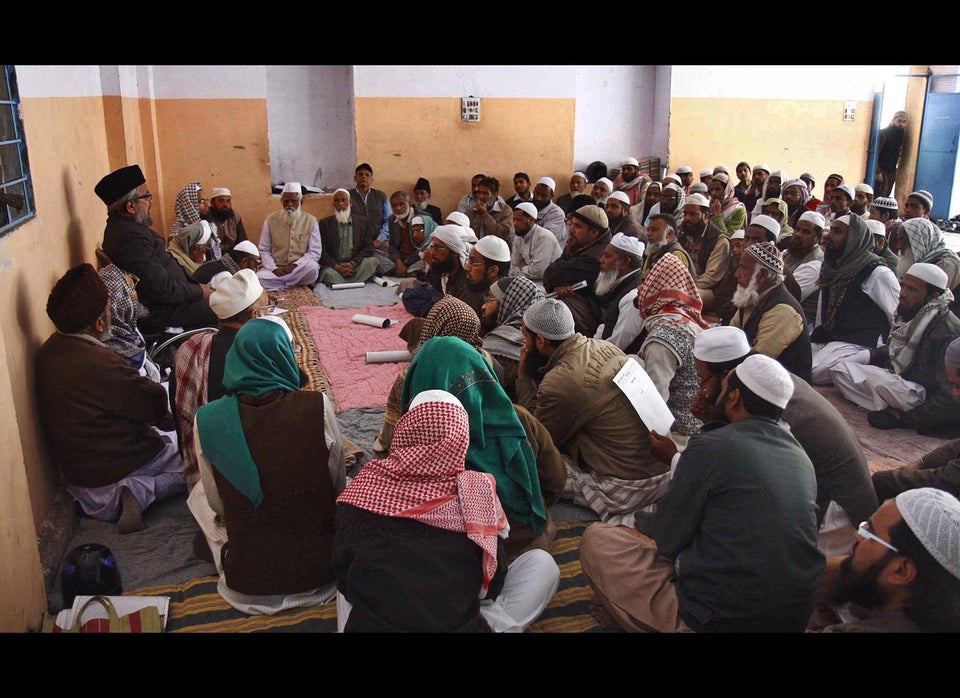 Jaipur Literature Festival
Popular in the Community