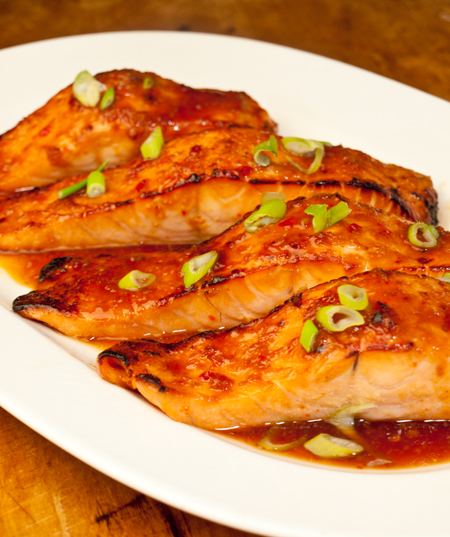 This recipe is so simple and yet so elegant. Salmon fillets are quickly marinated in Thai sweet chili sauce, soy sauce and ginger and then broiled until caramelized on top.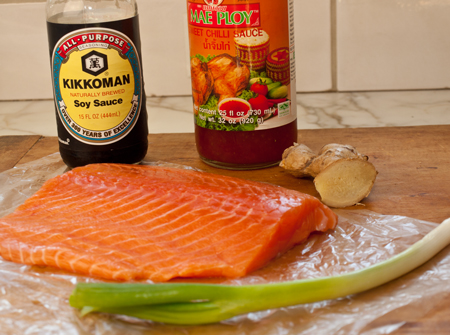 Begin by making the marinade. The only thing you have to do is grate the ginger because the other two ingredients come straight out of jars. Be sure to use a good quality sweet chili sauce. My two favorite brands, which are both widely available, are Mae Ploy (pictured above) and Thai Kitchen.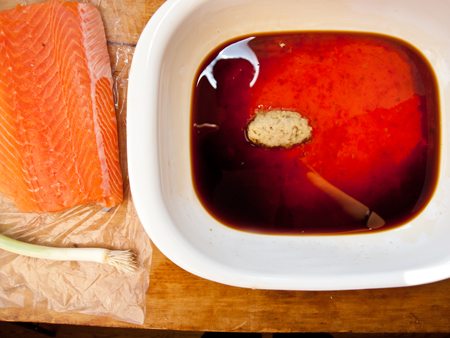 Set some of the marinade aside to use as a sauce at serving time, then add the salmon to the rest and marinate for one hour in the refrigerator.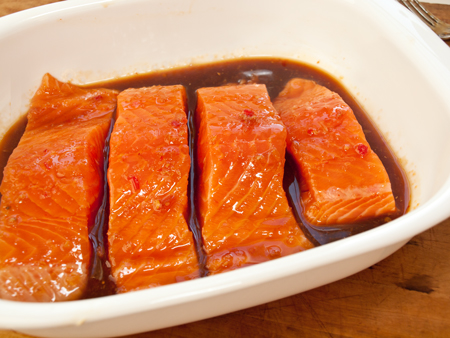 Line a baking sheet with aluminum foil and drizzle a bit of the marinade over the salmon fillets. Use just enough to glaze the fillets -- you don't want it pooling too much on the baking sheet because it will burn under the broiler and fill your kitchen with smoke.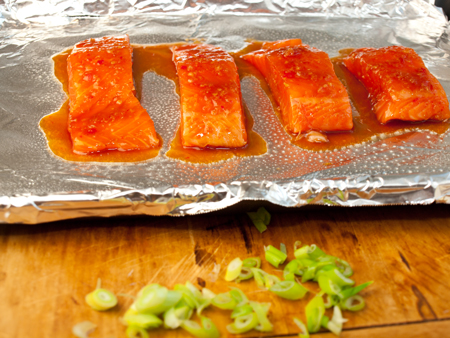 Broil for 6-10 minutes, depending on the size and thickness of the fillets.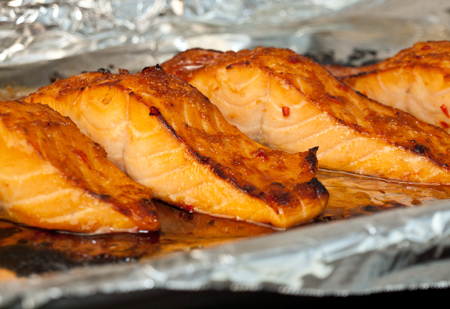 Top with reserved marinade and scatter sliced scallions over top.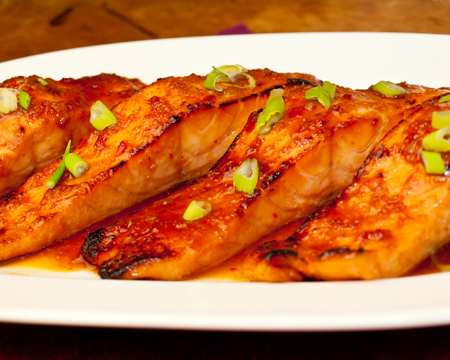 That's all there is to it! The sauce has a lot of flavor so you can keep the sides pretty simple. I like to serve it with white or brown rice and a green vegetable. Enjoy!