70 people who fell ill had to be hospitalized, and 53 percent of those who were ill were children. Of 134 people who were interviewed about what they ate in the week precedeing their death, 68 percent reported eating cucumbers.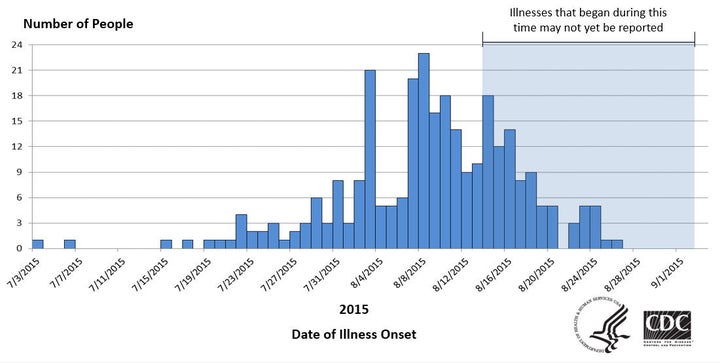 The cucumbers in question were sold from August 1 to September 3. Because of the potential health risk, all cucumbers distributed by the San Diego-based company Andrew and Williamson Fresh Produce are being recalled. It's difficult to identify the cucumbers because they're typically sold in bulk displays or sliced up in prepared salads. The FDA statement notes they're called "slicer" or "American" cucumbers, are dark green and are anywhere from seven to 10 inches long and 1.75 inches to 2.5 inches in diameter.
The state health departments of Arizona, California, Montana and Nevada have been able to isolate Salmonella bacteria from cucumbers distributed by Andrew and Williamson Fresh Produce cucumbers.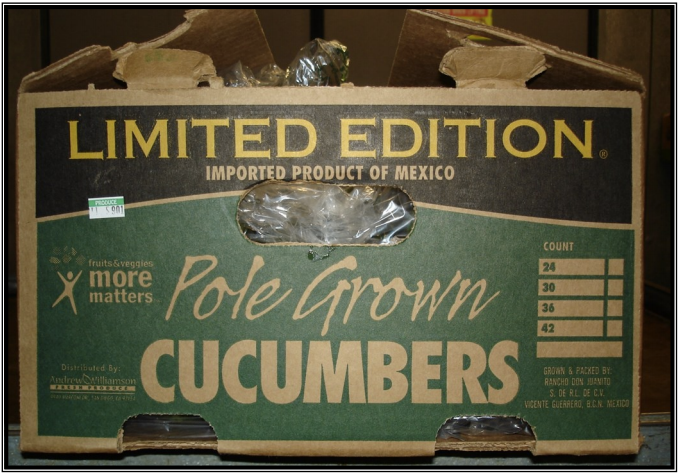 Salmonella is a type of bacteria that can cause diarrhea, fever and abdominal cramping. Symptoms set in about 12 to 72 hours after infection and last for four to seven days.
Most people recover without needing treatment, but in people with suppressed immune systems, like the elderly or young children, the diarrhea can be so extreme that they need to be taken to the hospital and treated with antibiotics. Salmonella is the bug that causes more hospitalizations and deaths than any other food poisoning germ: an estimated 1 million illnesses, 19,000 hospitalizations and 380 deaths every year in the U.S.
The bacteria is found in the feces of animals like cows, birds and mice, where it can spread to food sources in a factory or packing plant. It can also contaminate the water source used to irrigate crops, including vegetables like cucumber.
The cucumbers were produced in Baja California, Mexico and distributed in 22 states: Alaska, Arkansas, Arizona, California, Colorado, Florida, Idaho, Illinois, Kansas, Kentucky, Louisiana, Mississippi, Minnesota, Montana, New Jersey, New Mexico, Nevada, Oklahoma, Oregon, South Carolina, Texas, and Utah.
The FDA statement did not list the stores that carry A&W cucumbers, but the food recall watchdog site Food Safety News notes that Safeway, Kroger, Walmart, Costco and Fresh & Easy are among some of the supermarkets that carry A&W produce.
People who bought the cucumbers are urged to throw them away or return them for a full refund. Those who want to contact the company can visit andrew-williamson.com or call (844) 483-3864.
Clarification: This story was updated to delete "Whole Foods" from the list of grocers who carry A&W produce. While Whole Foods does stock tomatoes from the growers, they are not affected by the cucumber recall, a rep from the company told HuffPost. The story was also updated to reflect the latest numbers from the CDC's report on the Salmonella outbreak.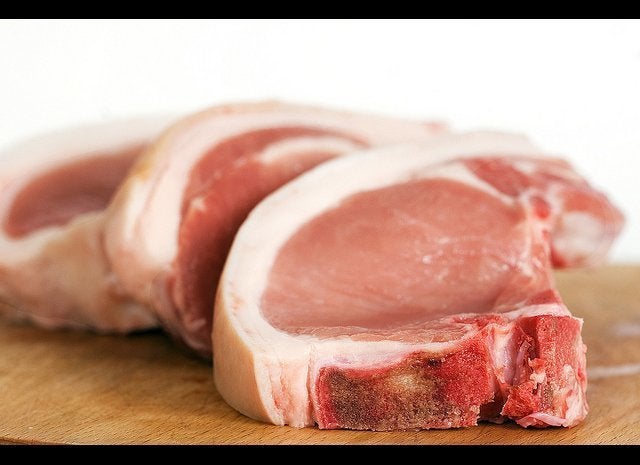 Kinds Of Food Poisoning You Should Know About (And Avoid)