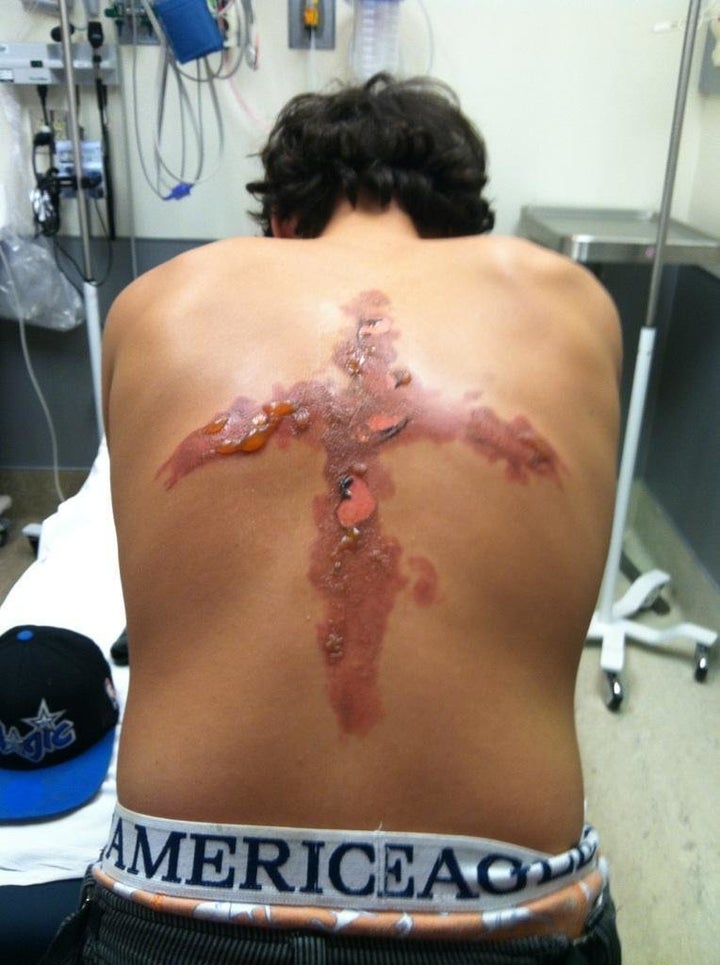 One 12-year-old boy from Pittsburgh, Penn., sustained second-degree burns on his back after engaging in a dangerous new teen fad with his brother and friends last weekend, the Pittsburgh Post-Gazette reports.
The "salt and ice challenge" is making its rounds across YouTube and social networking sites. To play the game, kids press salt and ice against their skin for as long as they can tolerate the pain becomes too severe.
WARNING, the below photo is graphic and may not be suitable for children.
"We want teenagers and the general public to know that the 'salt and ice challenge' is extremely dangerous. Videos on You Tube, Facebook and other social media do not accurately show the terrible injuries that can result. We are grateful that our son is recovering and hope that sharing his story will stop other young people from attempting this stunt."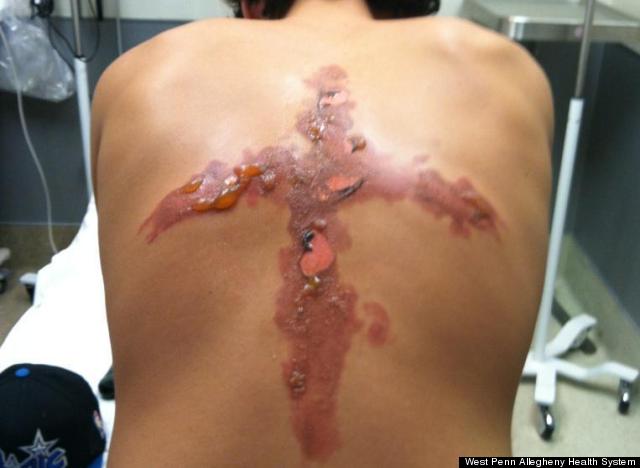 Clarification: A previous version of this article referred to the effects of the "salt and ice challenge" as similar to frostbite. In extreme circumstances the practice could cause actual frostbite.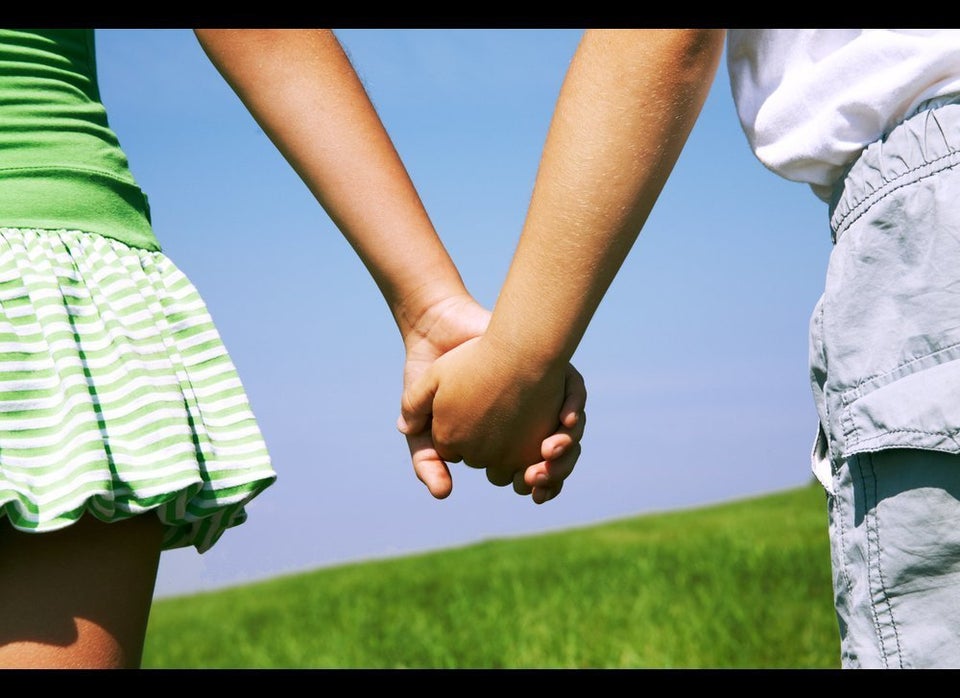 Weird Things Banned At Schools
Popular in the Community