Turns out a simple dose of salt can solve a whole slew of home disasters, like cracked egg messes and wine spills. And not only are the fixes incredibly easy, but they're also usually cheaper than using other fancy cleaning products. We've gathered a few of HouseholdHacker's brilliant salt rescues, along with a few of our favorite ways to let salt save the day. For even more hacks, be sure to watch the video above.
1. Get sticky gunk off your iron.
Turn your iron on high, and sprinkle a generous amount of salt onto a piece of wax paper. Move the hot iron over the paper, and watch the salt cause your gunk to fall right off.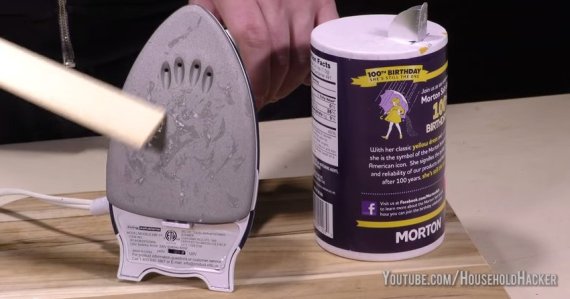 2. Chill white wine in a snap.
Warm white wine? Never fear: Just put the bottle in an ice bucket with ice, water and a handful of salt. Twist the bottle to stir the salt around, and watch as the salt works its magic. Your bottle will be cold in no time.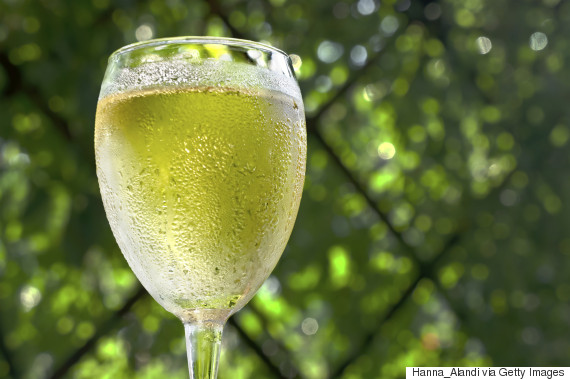 3. Clean up a cracked egg.
There's no need for wads of paper towels. Cover the mess with salt, and wait 10 to 15 minutes. The salt will turn the eggy goo into a crumbly sand that's easy to wipe up.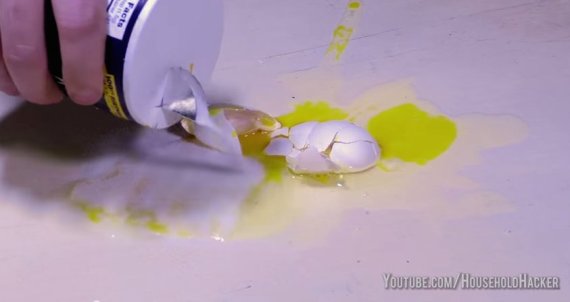 4. DIY dishwasher soap.
If you find yourself in a pinch, make your own dishwasher detergent from salt, baking soda and regular dish soap. It works like a charm!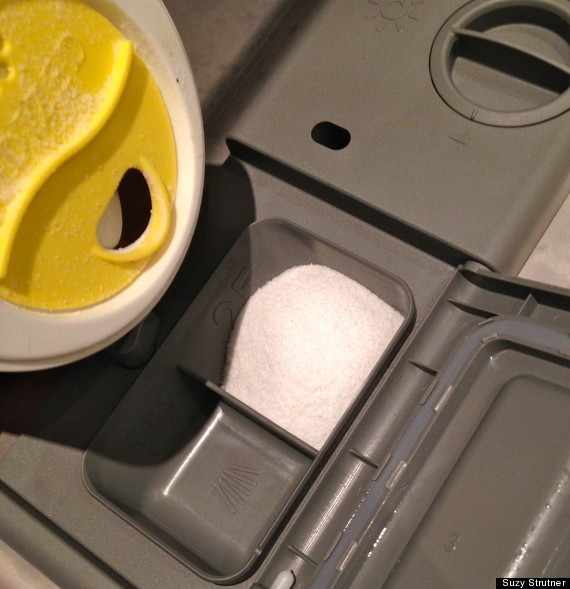 5. Get rid of caked-on pan grease.
Cover the greasy residue with a layer of salt, then add some water and wait 10 minutes. The solution will dissolve the grease, allowing you to easily wipe it away.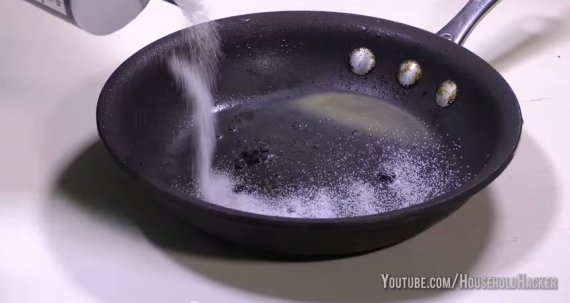 6. Clear up a red wine stain.
Sprinkle salt on the fresh stain, and wait 5 minutes. Splash with cold water, and rub until the stain disappears.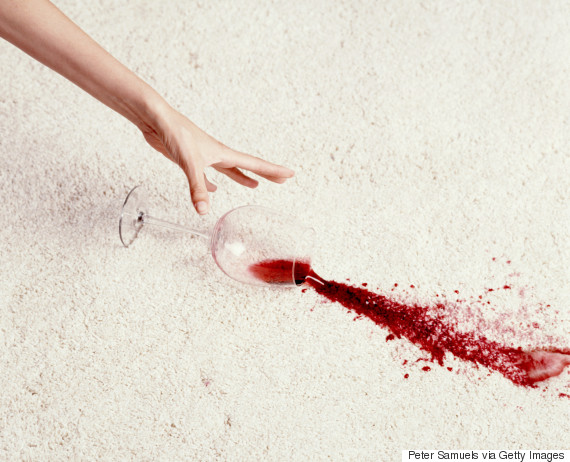 7. Clean a grime-covered sponge.
Fill a container with 2 cups of water and a quarter cup of salt. Leave your greasy, blackened sponge in the mixture overnight, then watch the grime fall right off.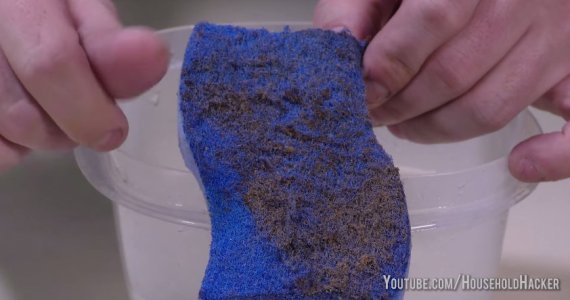 8. Clean a grimy wood cutting board.
You shouldn't put wood cutting boards in the dishwasher, but you can disinfect them with hot water, salt and lemon juice.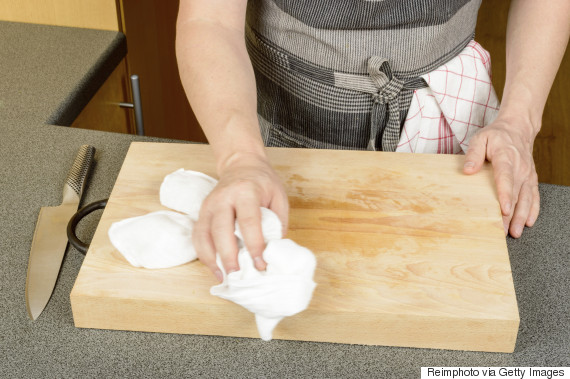 9. Clear up a hair clog in the drain.
Make a "natural Drano" by mixing 1/4 cup of baking soda and 1/4 cup of salt. Remove as much hair from the drain as you can with your (gloved!) hands, and then pour the mixture down the drain. Follow with 1/2 cup of white vinegar, and let sit for 15 minutes. Rinse everything down with a pot of boiling water. Voila!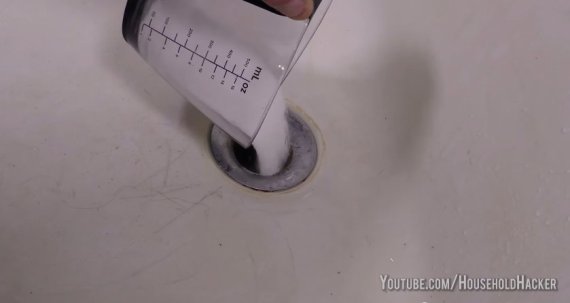 10. Get rid of mildew.
To banish mildew stains and smells from clothes or towels, make a paste from salt and lemon juice. Rub the paste on the stain, then let dry (ideally in the sun). Run clothes through the washing machine for good measure.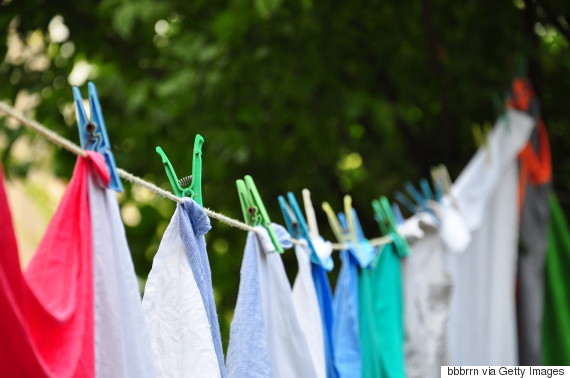 Related
Before You Go
Eat the Crusts for Curly Hair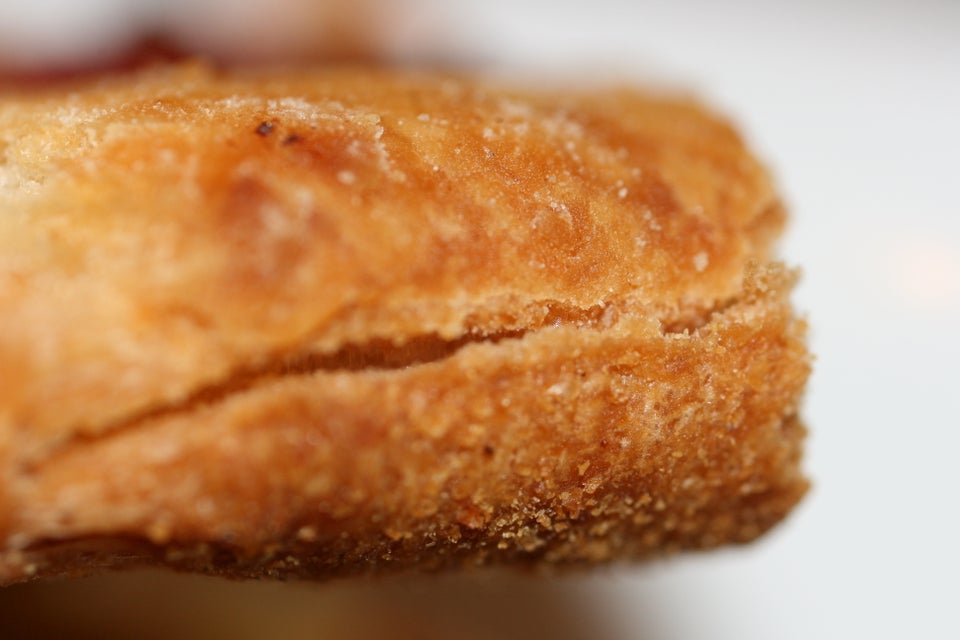 Marshmallows for a Sore Throat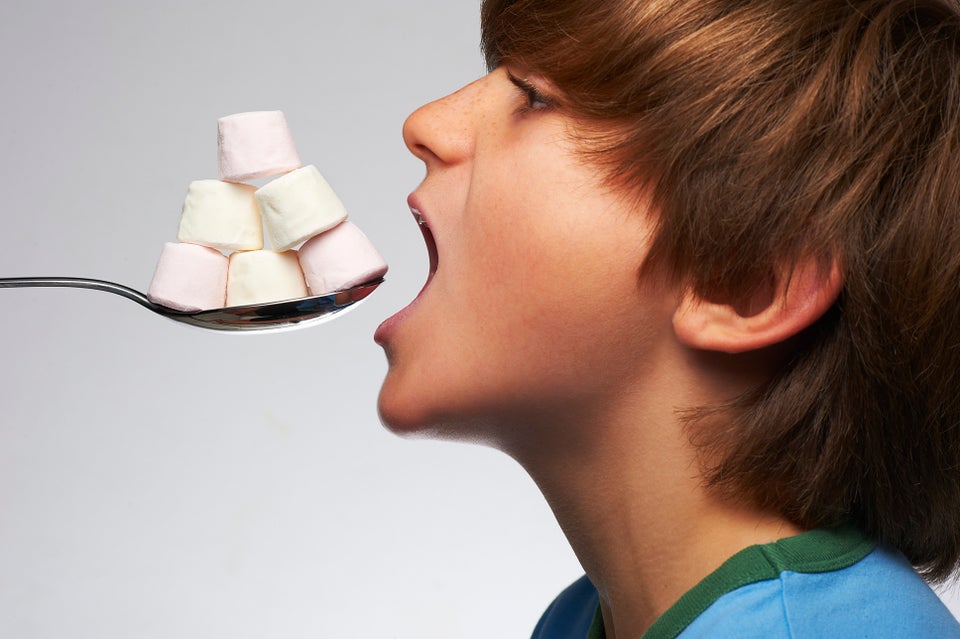 John Lamb via Getty Images
Bread & Milk for Boils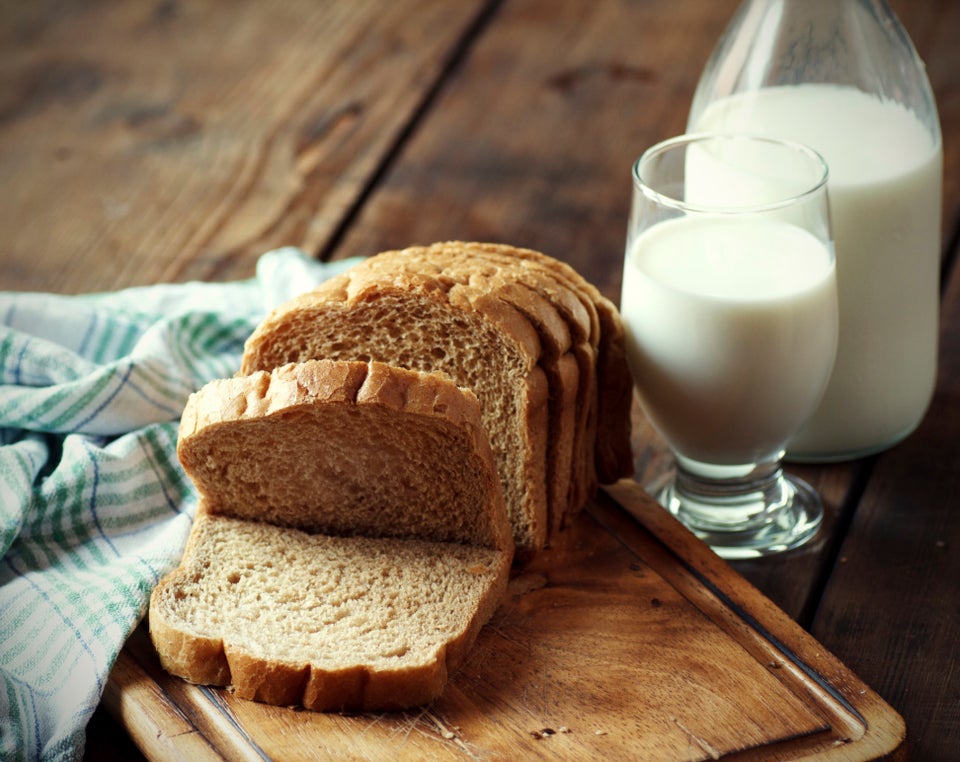 Hard-Boiled Egg for a Black Eye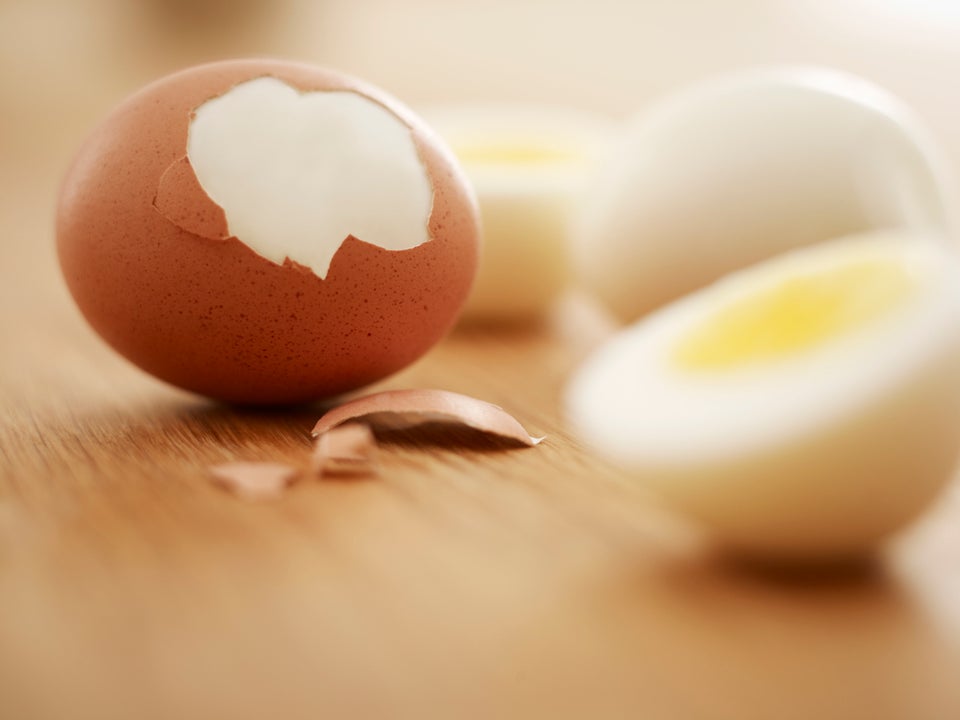 Adam Gault via Getty Images
Wet Spinach Behind the Ears for Nosebleeds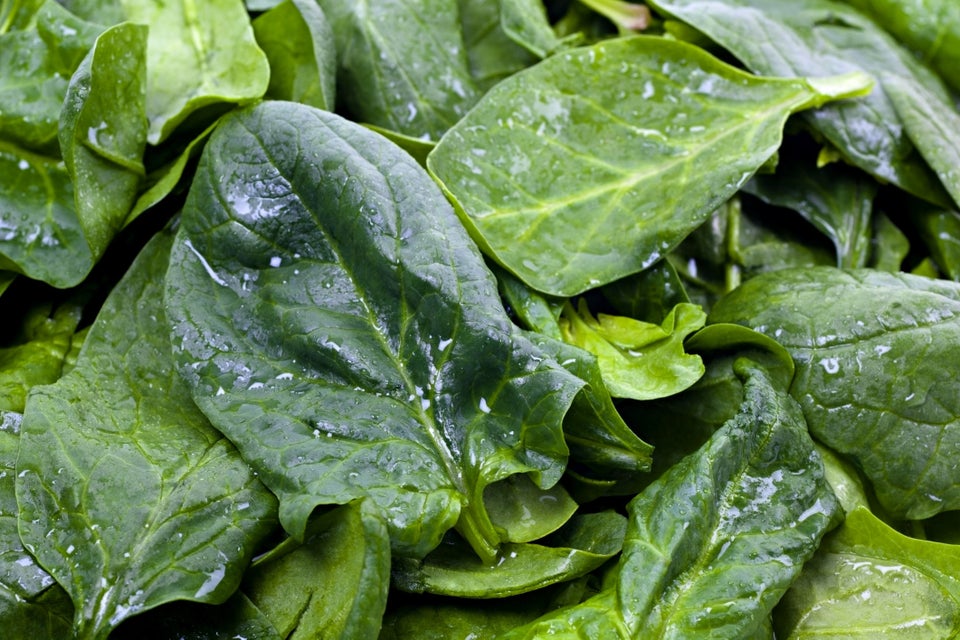 mariusFM77 via Getty Images
Put Fresh Basil in Your Bottom for Constipation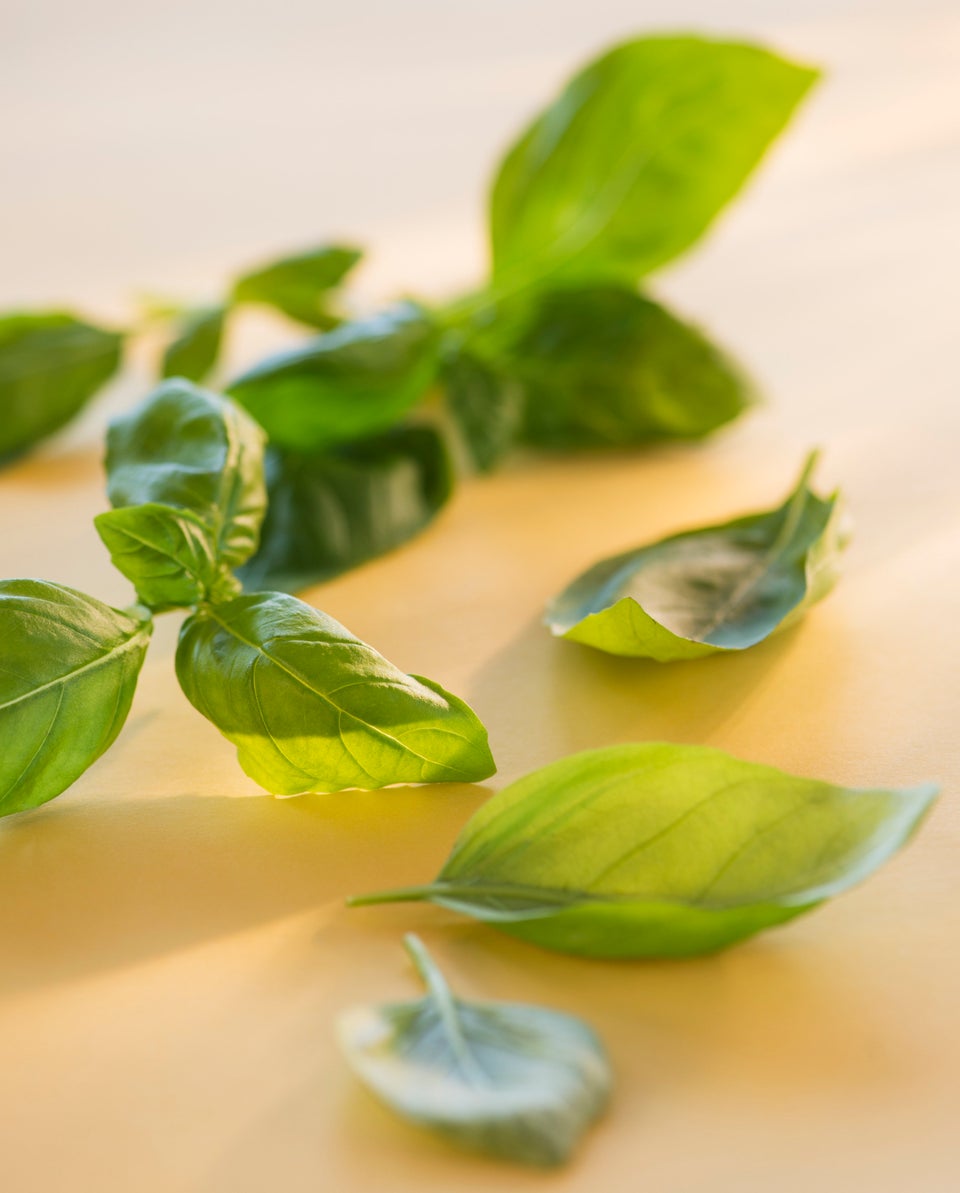 Daniel Grill via Getty Images
Papaya Juice and Milk for Bigger Breasts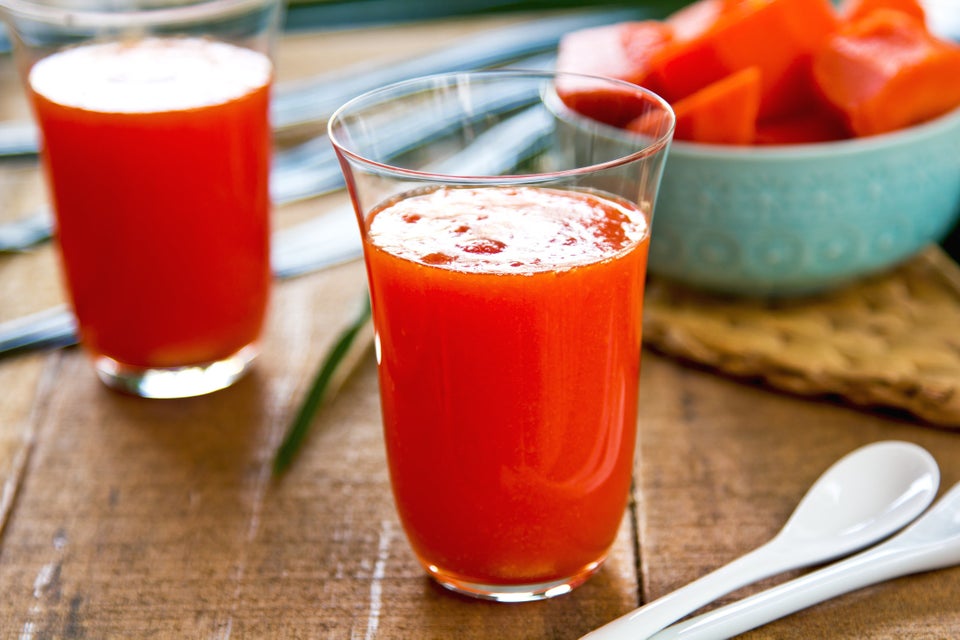 vanillaechoes via Getty Images
Licorice for Calluses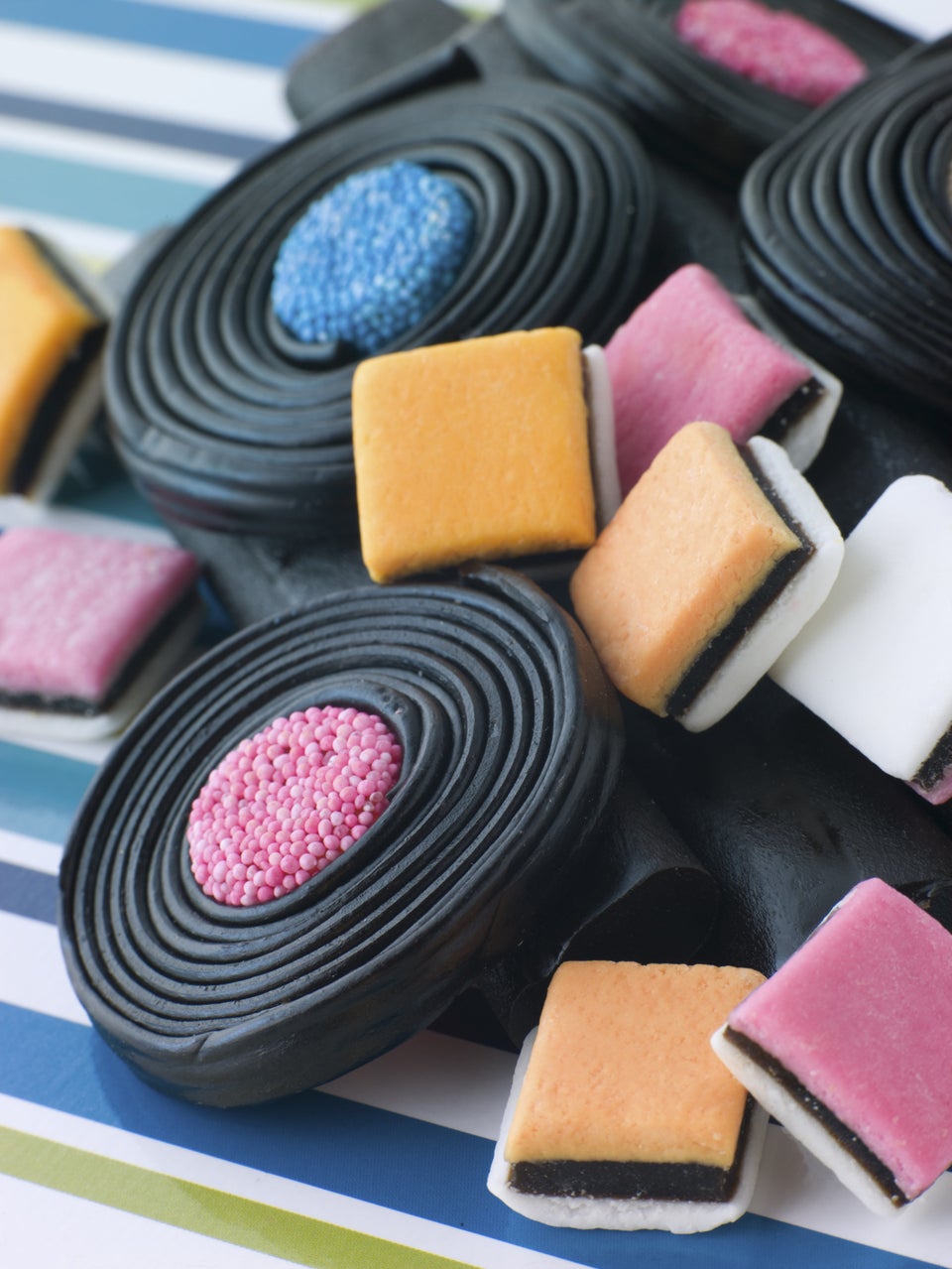 monkeybusinessimages via Getty Images
Onion in Sock for a Cold or Flu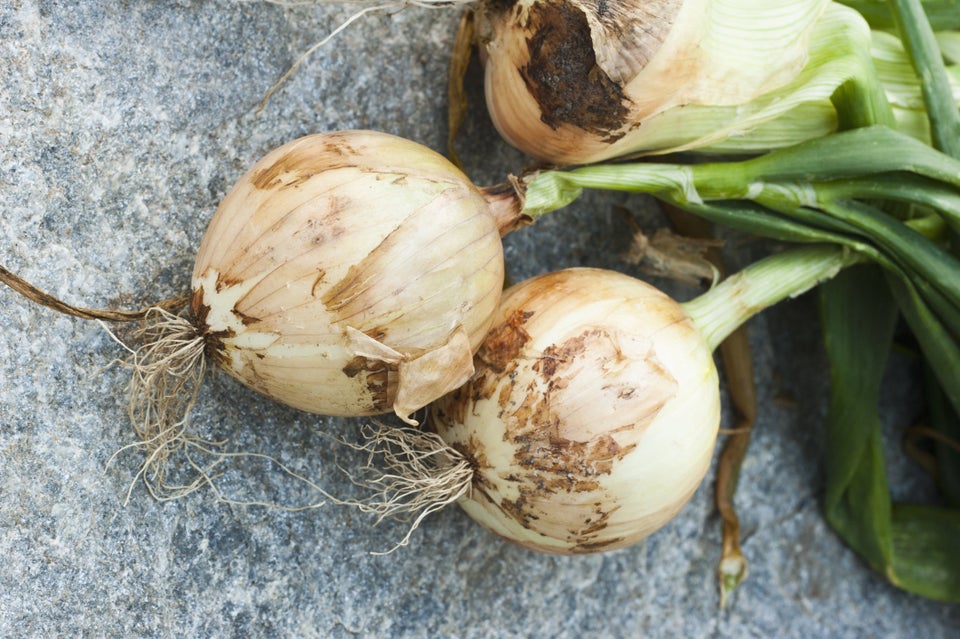 John Rizzo via Getty Images
Gizzard Tea for Diarrhea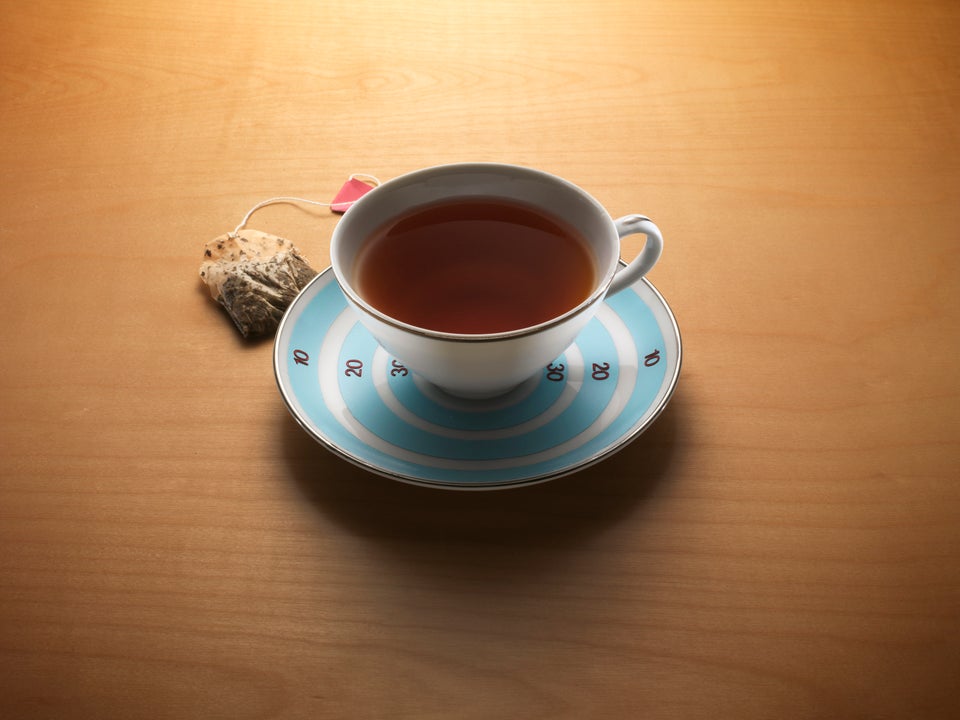 David Emmite via Getty Images
Chocolate Coated Garlic to Boost Memory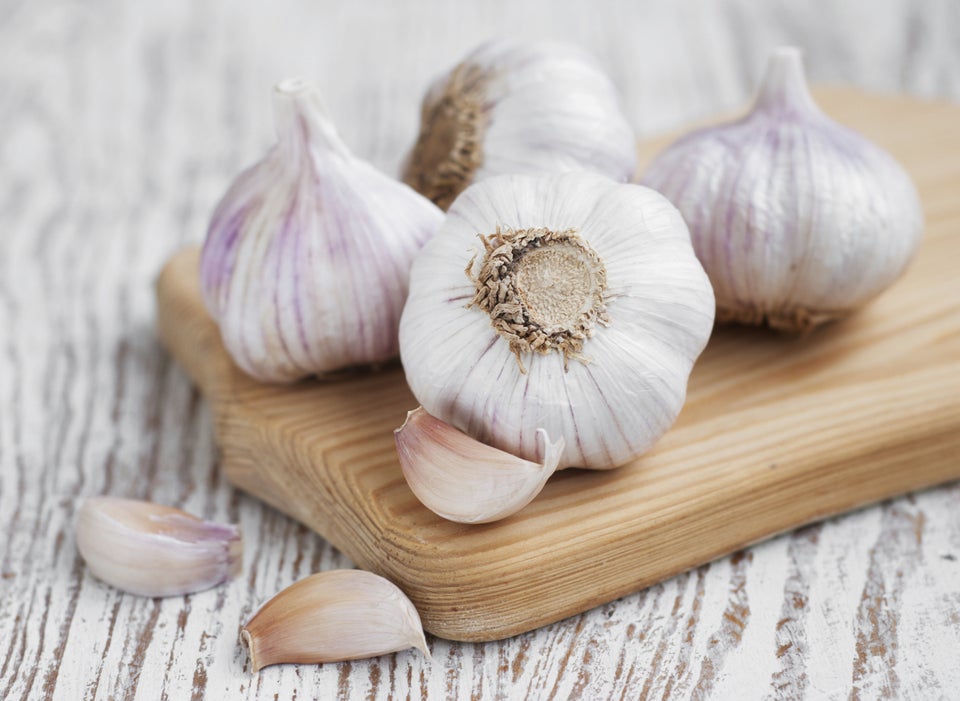 Grated Onions and Ouzo for Sprain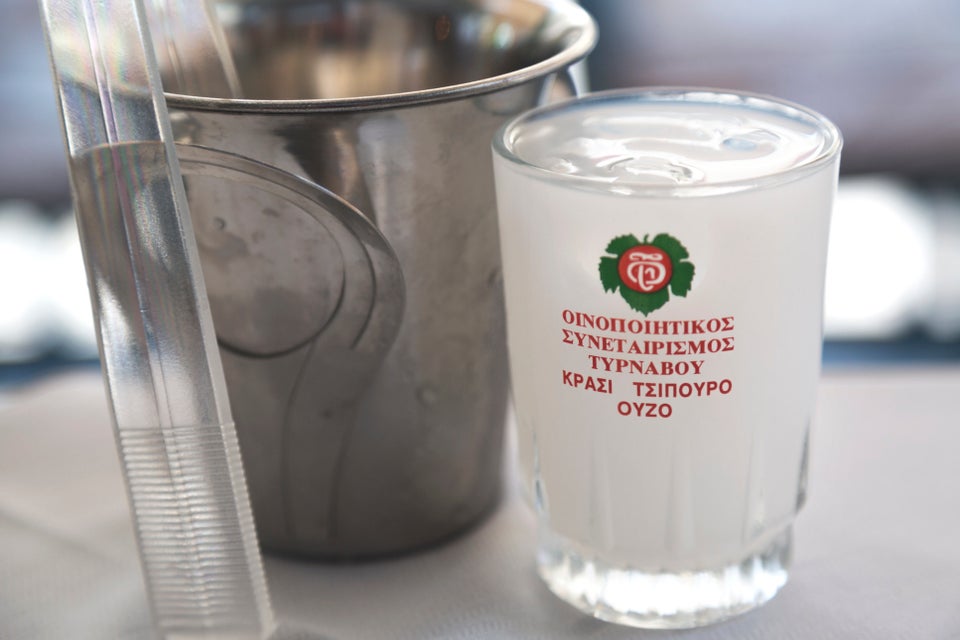 Chris Mellor via Getty Images
Coffee Potty to Induce Labour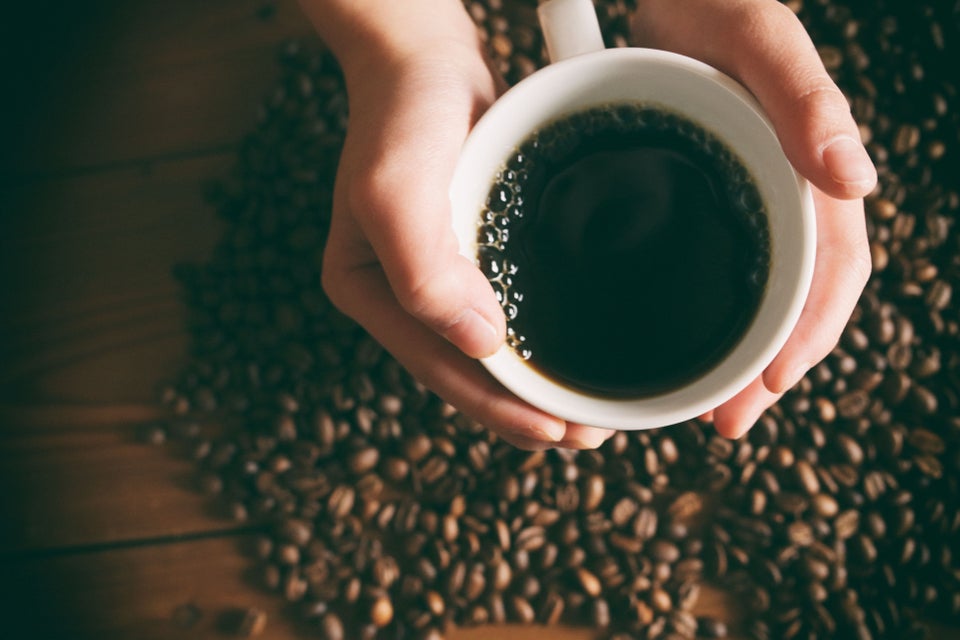 MakiEni's photo via Getty Images