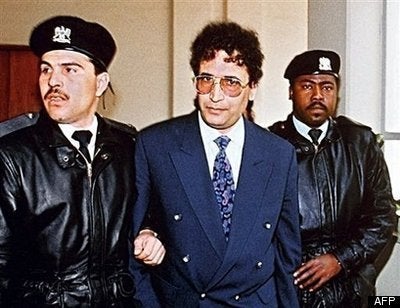 I can't imagine what it must have been like for the families of the Syracuse University students to get the news on December 21, 1988. Pan Am Flight 103 exploded into a million pieces over the tiny Scottish town of Lockerbie, forever now associated with all 270 victims of one of the most harrowing acts of international terrorism in our history.
I was a graduate student living in Washington, D.C., working on my Ph.D. in the School of International Service at American University. I immediately identified with the 35 students from Syracuse University, participating in what was then called SU's Division of International Programs Abroad (DIPA), now known as SU Abroad. I had recently returned from my year abroad to Europe. I had a Fulbright scholarship to the Federal Republic of Germany, where on my travels with fellow students we encountered a close call with a terrorist event, a bomb explosion on an Italian train traveling ahead of our train en route to Rome.
This was the 1980s and international terrorism was as in vogue as Madonna and selling jeans in Moscow. Frankfurt Airport in Germany was always under threat and across Europe police were vigilant at any public place where someone could be milling around with a backpack full of explosives. I was stopped once in the Paris Metro and asked if a bag on the platform was mine. Until 9/11, Americans wouldn't have known about this vigilance against terrorism. It was only when you stepped outside the United States, particularly to major European capitals, that you became immediately aware of police focus on terrorism.
I can visualize the SU students gathered at Heathrow airport from study abroad programs in Florence and London. They would have been full of excitement at returning home to be with their families over the holidays, anxious to tell their "been-to" stories as we call them in international exchange. (Well, I've been here and I've been there.)
There is nothing like coming home to family and friends after living abroad. You have a spring in your step and you feel on top of the world. You are loaded down with addresses of international friends with promises to write. Yes, back then we still wrote letters or even phoned each other. You gain confidence. You have lifelong memories from which you can pull stories to tell.
But these young people never got that opportunity to embrace their loved ones at John F. Kennedy International Airport, the same spot from which I had left on my yearlong exchange aboard Lufthansa. They barely settled into their transatlantic flight from Heathrow aboard the Clipper Maid of the Seas before their young lives were forever frozen in time at age 20, 21, or 22.
It was just after 7 p.m. local time when the Lockerbie sky lit up. Some passengers fell like heavy rain still buckled in their seats. I'll never forget the news magazine image of a young college-age woman whose airline seat was caught by a tree branch in Lockerbie. She looked like she was sleeping.
Just over 20 years later, the families of these young people of promise and so many others who died aboard Pan Am 103 had to endure new images. They witnessed a hero's welcome home to Tripoli, Libya of the man convicted of snuffing out the lives of 270 people and forever damaging the emotional lives of thousands connected to these passengers. Thousands of young men with a DJ playing nationalist songs cheered the arrival of convicted murderer Abdel Baset al-Megrahi. He was released from jail in Scotland for humanitarian reasons -- his terminal prostate cancer that will likely take his life in a few months. He will get to die with his family by his side. He will die with dignity.
All I see today is a fast-forward image of those Syracuse University students, many connected to the Newhouse School. They might be parents of teenagers, performing in the arts, working in business, medicine, or even engaged in humanitarian missions abroad. We know that students who participate in study abroad during their university years are far more likely to continue international travel, study or research abroad throughout their lives.
But these students did not get their chance to return home or return abroad. They are in a freeze frame at that stage when the world is your oyster. You can read about the SU students at the university's 20th Anniversary commemorative site:
A hero's welcome home for one. Cries and tears of sorrow for so many from the Salt City.
The SU students never got their welcome home to New York. No one threw petals at their feet upon arrival. No one cheered. There was no DJ or music playing. No one laughed. Just a burst of flame and a flash of light over an obscure Scottish village. Then silence.
My heart goes out to all the families of the Pan American 103 disaster. You did not deserve this salt in your wounds.

Dr. Nancy Snow is associate professor in the S.I. Newhouse School at Syracuse University.