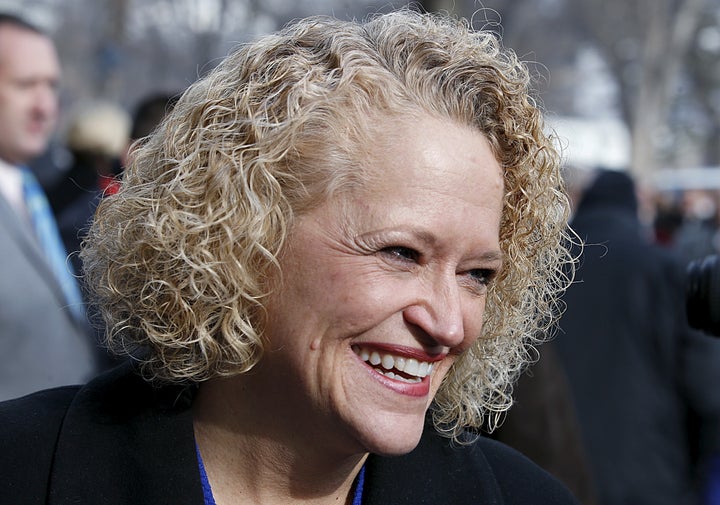 Salt Lake City is poised to announce its first openly gay mayor next week, reflecting changing social tides in conservative Utah.
Jackie Biskupski (D), who nabbed 52 percent of votes in Tuesday's election but can't declare victory until incumbent Mayor Ralph Becker (D) concedes, served as the first openly gay legislator in the Utah state House from 1999 to 2011. She will make history again as the first openly gay mayor of the state capital city, joining only a few openly gay mayors in the U.S.
Biskupski's apparent victory in the home state of the Mormon church and its long-held opposition to gay rights reflects a shift toward wider LGBT acceptance, experts said.
Pamela Perlich, director of demographic research at the University of Utah's Kem C. Gardner Policy Institute, explained that being openly gay is less controversial in Utah than it used to be, especially since a federal judge in 2013 made Utah the first state to rule against a gay marriage ban after the U.S. Supreme Court overturned part of the federal Defense of Marriage Act. More people being open about their sexual orientation fosters more inclusion, Perlich told HuffPost.
"It's easy to exclude somebody you don't know or establish stereotypes about someone you're not in proximity with, but not once people found out, 'My friend is gay or my daughter or my son,'" Perlich said. "That whole thing we see playing out all across nation ― that's playing out in Utah too ... You reach these tipping points where it's just not a big deal anymore."
The leader of Equality Utah, an LGBT rights group, said he hopes Biskupski's election galvanizes more people from the gay community to seek public office.
"It is extremely significant to have a lesbian mayor in Salt Lake City," Troy Williams, Equality Utah executive director, told HuffPost. "The election of Ms. Biskupski sends a clear signal to Utahans that the LGBT community is ready to give back with public service."
Biskupski's sexual orientation was largely a non-issue in the mayor's race. A UtahPolicy poll found last month that three-fourths of likely Salt Lake City mayoral voters said the fact that she would be the city's first gay mayor would have no bearing on their vote. If anything, being gay gave Biskupski a slight edge: 12 percent polled said Biskupski's sexual orientation made them more likely to vote for her, while only 10 percent said the opposite.
Biskupski is already planning to make LGBT rights a priority, she told The Salt Lake Tribune on Tuesday. One of her first orders of business will be to meet with the leaders of the Mormon church and discuss its recent policy categorizing same-sex couples as apostates, or religious dissenters, and excluding their children from Mormon rites, such as blessings.
"Hopefully, we'll have a chance to rethink this a bit and move in a different direction somewhere down the road," Biskupski told the Tribune.
Ellen Koester, a volunteer at Affirmation, a Utah-based group supporting LGBT Mormons, said the voted for Biskupski and has been amazed by residents' growing acceptance of gay rights in the last decade.
"I think it says everything about Utah's changing attitudes," Koester said. "The citizens of Salt Lake City have realized that Jackie is an excellent candidate for mayor, regardless of her sexuality."
It's especially exciting to her that Salt Lake City would vote Biskupski into office just days after the World Congress of Families, deemed an anti-gay hate group by the Southern Poverty Law Center, held its conference in the city.
"If that doesn't say anything about the changing attitudes of Utahns, then I don't know what will," Koester said.
This article has been updated to include Koester's comments.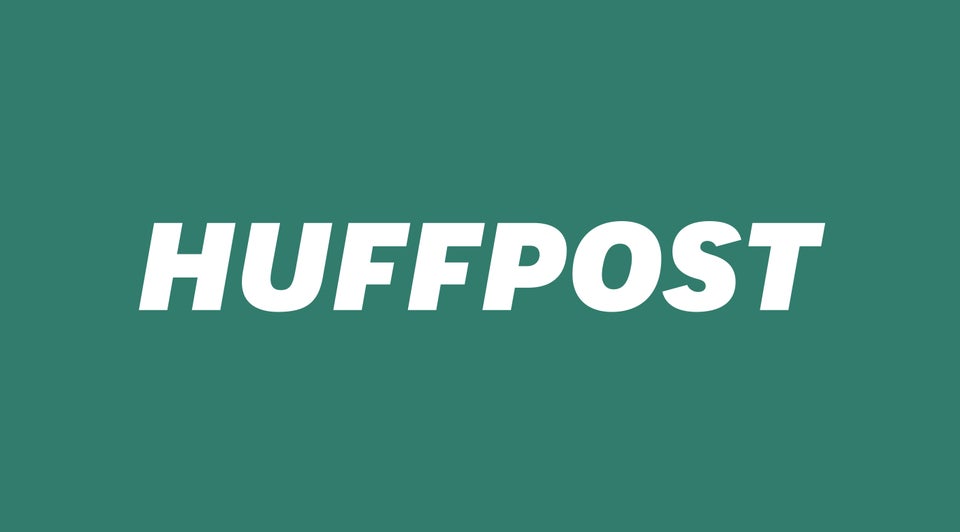 Politicians React To Gay Marriage Ruling
Popular in the Community