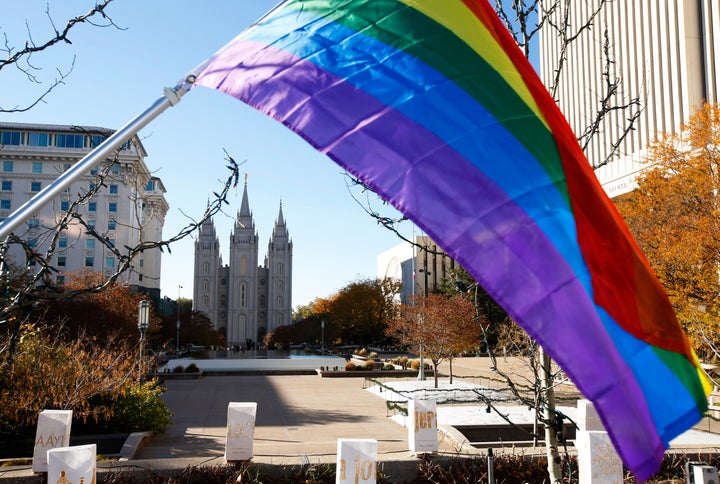 The majority of Utah's residents are Mormon, and the Church of Jesus Christ of Latter-day Saints (LDS) has been vocal in its opposition of same-sex marriage and homosexuality. Yet, in Salt Lake City, described as "a blue dot in a deep-red state," the needle has been moving on LGBT issues.
Now, Salt Lake City is taking another stand for LGBT rights -- this time, naming a street after gay rights advocate Harvey Milk.
On Tuesday, the city council voted unanimously to rename 900 South after the pioneering community leader. The council announced the news on Twitter:
Stan Penfold, who became Salt Lake City's first openly gay councilman in 2010, sponsored the resolution to rename the street. He said the change would reflect Salt Lake City's commitment to inclusion and its continuing struggle to achieve LGBT equality.
"Harvey Milk imagined a brave world where everybody -- everybody -- had value and civil rights," said Penfold, according to KSTU-TV. "I like to imagine that world, too."
On Tuesday, Salt Lake City Mayor Jackie Biskupski congratulated Penfold and the LGBT rights group Equality Utah on the successful name change.
"Salt Lake City has always been much more progressive than the rest of the state, even though we have a very conservative home base here for the LDS Church," Biskupski told SiriusXM Progress. "I think as a community, though, what we're finding with my election is that there just are not the barriers that the country maybe thinks there are with the LDS Church being located in our city. So, those relationships just continue to evolve in a very progressive and positive way and I'm pleased with that."