Dave Jungheim is a man of many talents. In addition to being a faculty member at the Marriott School of Management at Brigham Young University, with a twenty-one year career in the National Guard, he is the creator of a meticulous model of the Salt Lake Temple made from over 35,000 pieces of Lego.
Inspired by a suggestion from his wife, Catherine, the project has taken him nine years and thousands of dollars, according to The Exchange, a blog for the Marriott School of Management alumni magazine.
The finished structure stands six feet tall, and will be lit from the interior with LED lights to give the temple an authentic glow.
The real Salt Lake Temple is an international symbol of the Church of Jesus Christ of Latter-Day Saints. Dedicated in 1893, it stands on ten acres of land and has a floor area of 253,000 square feet. A golden statue of the angel Moroni, believed to be the messenger who visited LDS founder Joseph Smith, crowns a spire. In Jungheim's version, a gold-painted Obi-Wan Kenobi figure stands in for the angel.
Check out the pictures here: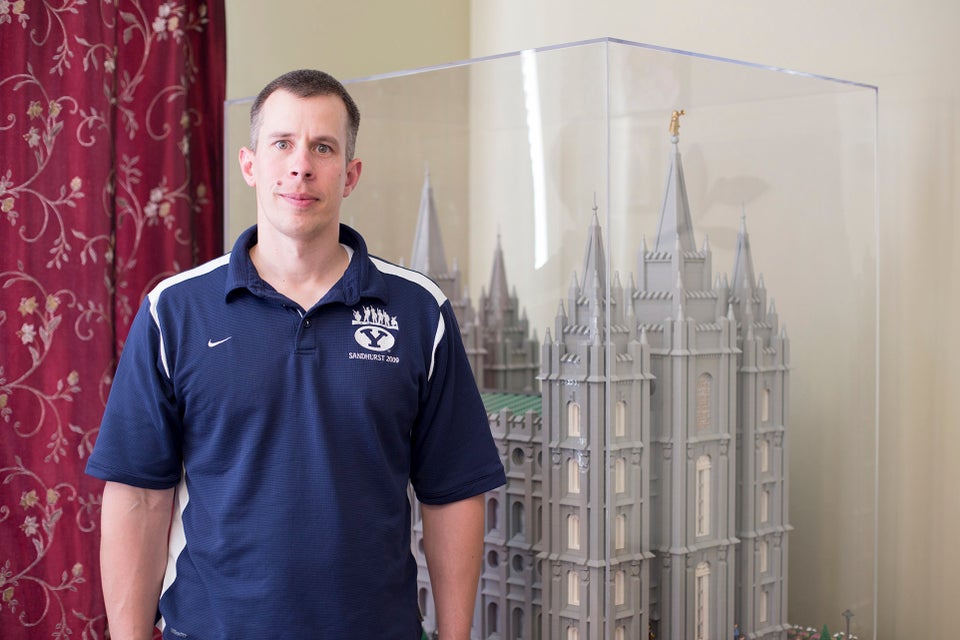 Emma Vidmar / Marriott Alumni Magazine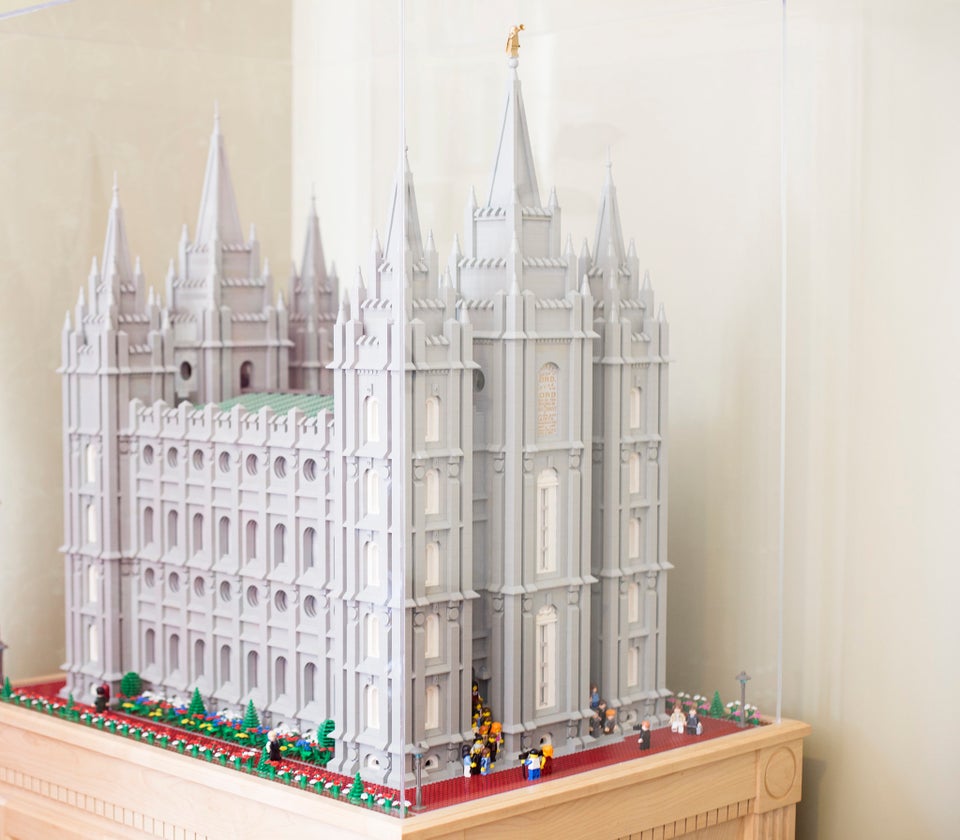 Emma Vidmar / Marriott Alumni Magazine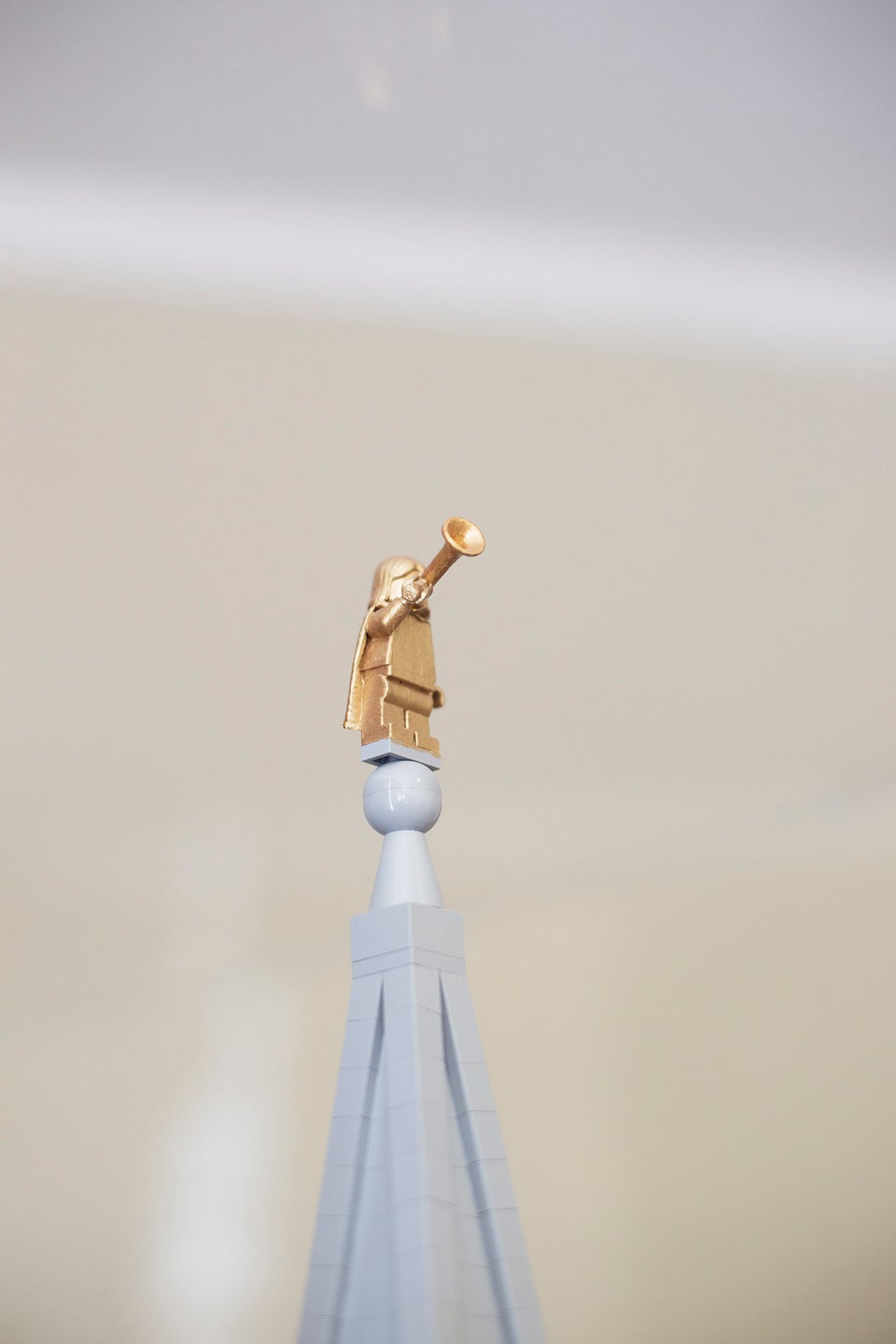 Emma Vidmar / Marriott Alumni Magazine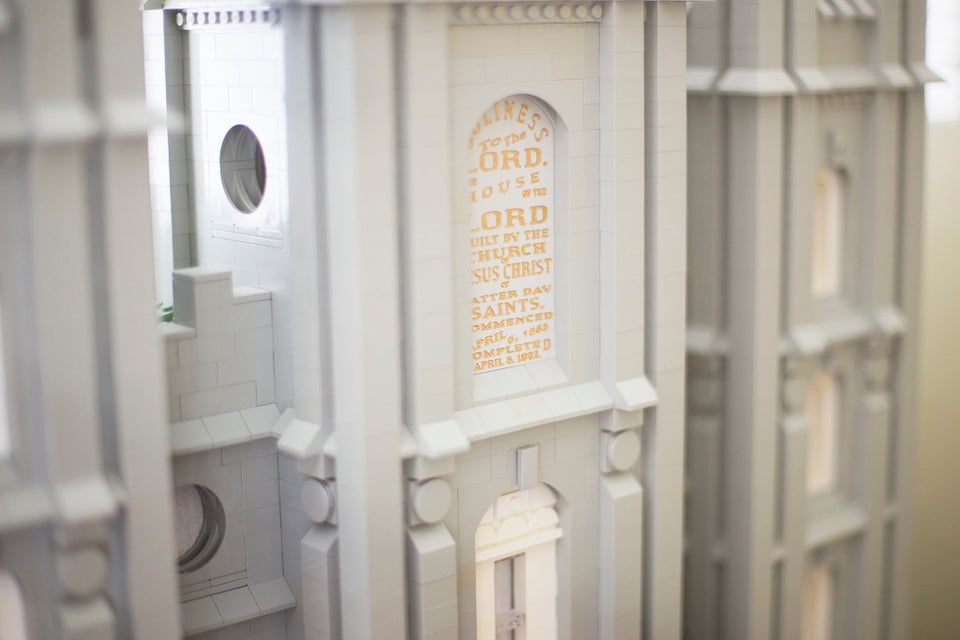 Emma Vidmar / Marriott Alumni Magazine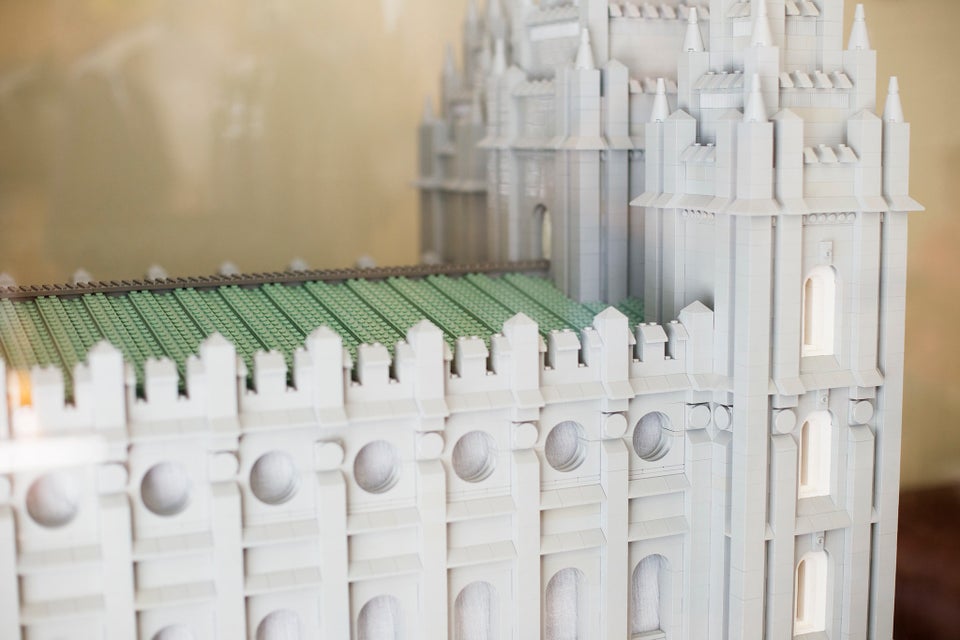 Emma Vidmar / Marriott Alumni Magazine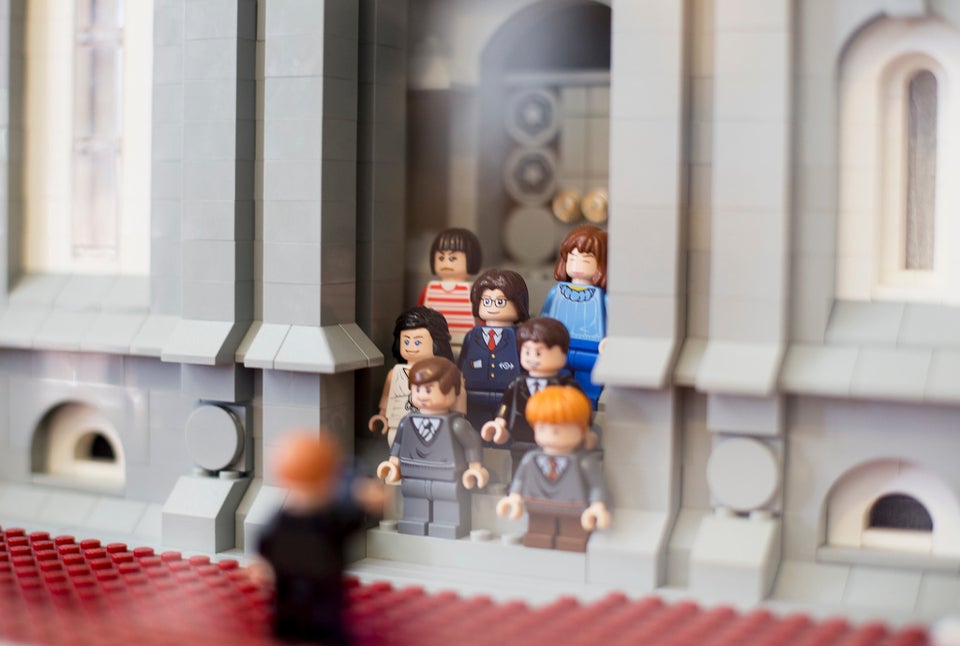 Emma Vidmar / Marriott Alumni Magazine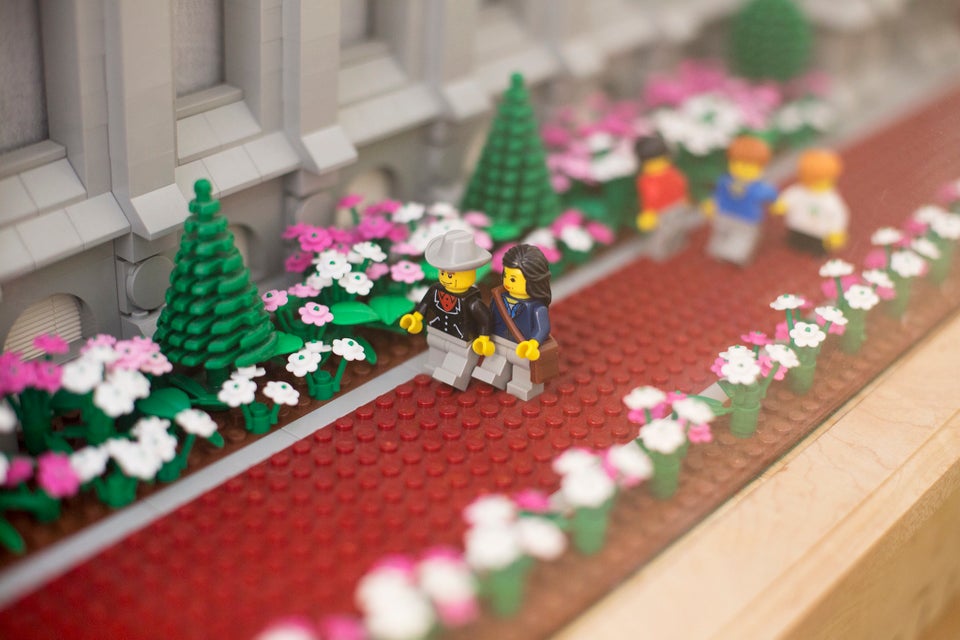 Emma Vidmar / Marriott Alumni Magazine
Before You Go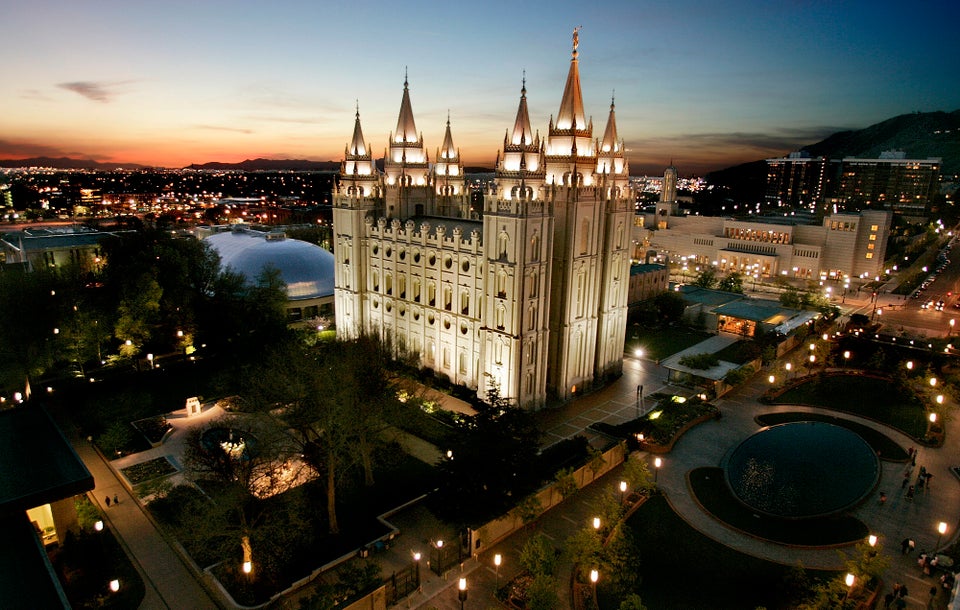 Mormon Temples
Popular in the Community