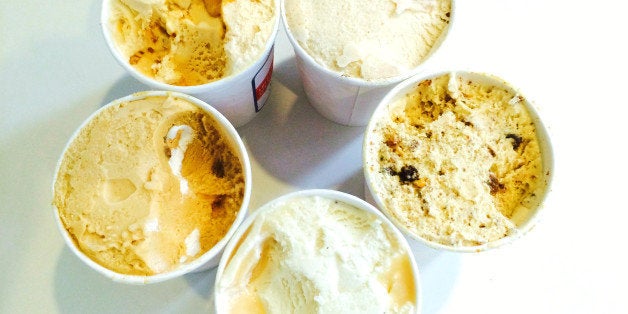 Fried turkey skin brittle and molasses brown bread stuffing do not sound like they belong in ice cream, unless, of course, you're one of the geniuses behind Portland's handmade ice cream shop Salt & Straw, in which case they are the obvious building blocks of your newest seasonal flavors. Leave it to Salt & Straw, the ice cream shop that brought you bone marrow ice cream, to defy the odds and everyone's imagination again by incorporating these intoxicatingly good ingredients -- ones we crave all year long but really only get at Thanksgiving time -- into ice creams.
This November, Salt & Straw is offering a collection of seasonal ice creams that channel the inner Thanksgiving fiend in all of us. The flavors not only incorporate the savoriest, most quintessential Thanksgiving foods, like turkey skin, but they also happen to taste amazing. While undoubtedly shocking, these aren't flavors made for shock value. They're flavors that celebrate the best of Thanksgiving in unexpected combinations, like pumpkin and goat cheese. They pay tribute to the Thanksgiving fare we think about all year round, by bringing them to life in a new form: ice cream!
This year's Thanksgiving flavors are:
Hazelnut Rosemary Stuffing
Cranberry Walnut Stuffing
Spiced Chevre Pumpkin Pie
Salted Caramel Thanksgiving Turkey
Honey Bourbon Corn Pudding
Sweet Potato Casserole WIth Maple Pecans
Some of the flavors, like Salted Caramel Thanksgiving Turkey, are repeat flavors from last year. (Once you try it, you'll understand why.) Others, like Sweet Potato Casserole With Maple Pecans, are tweaked variations, which we take as a great sign that Salt & Straw is constantly working to perfect its ice creams. Still others, like Honey Bourbon Corn Pudding, are completely new. With the exception of Hazelnut Rosemary Stuffing, which is only available in the Portland store, and Cranberry Walnut Stuffing, which is only available in the L.A. store, all the flavors can be found in both stores. You can also order most of them online here.
We couldn't wait to try the flavors. Not only were we blown away, but we were also really impressed by how well the ice creams stood up in the freezer. After many months, the ingredients -- like the fluffiest, gooiest campfire marshmallow -- tasted perfectly fresh. In the great tradition of Thanksgiving foods, then, these ice creams will make great leftovers. Here's our review of the Salt & Straw's Thanksgiving flavors we tried:
Hazelnut Rosemary Stuffing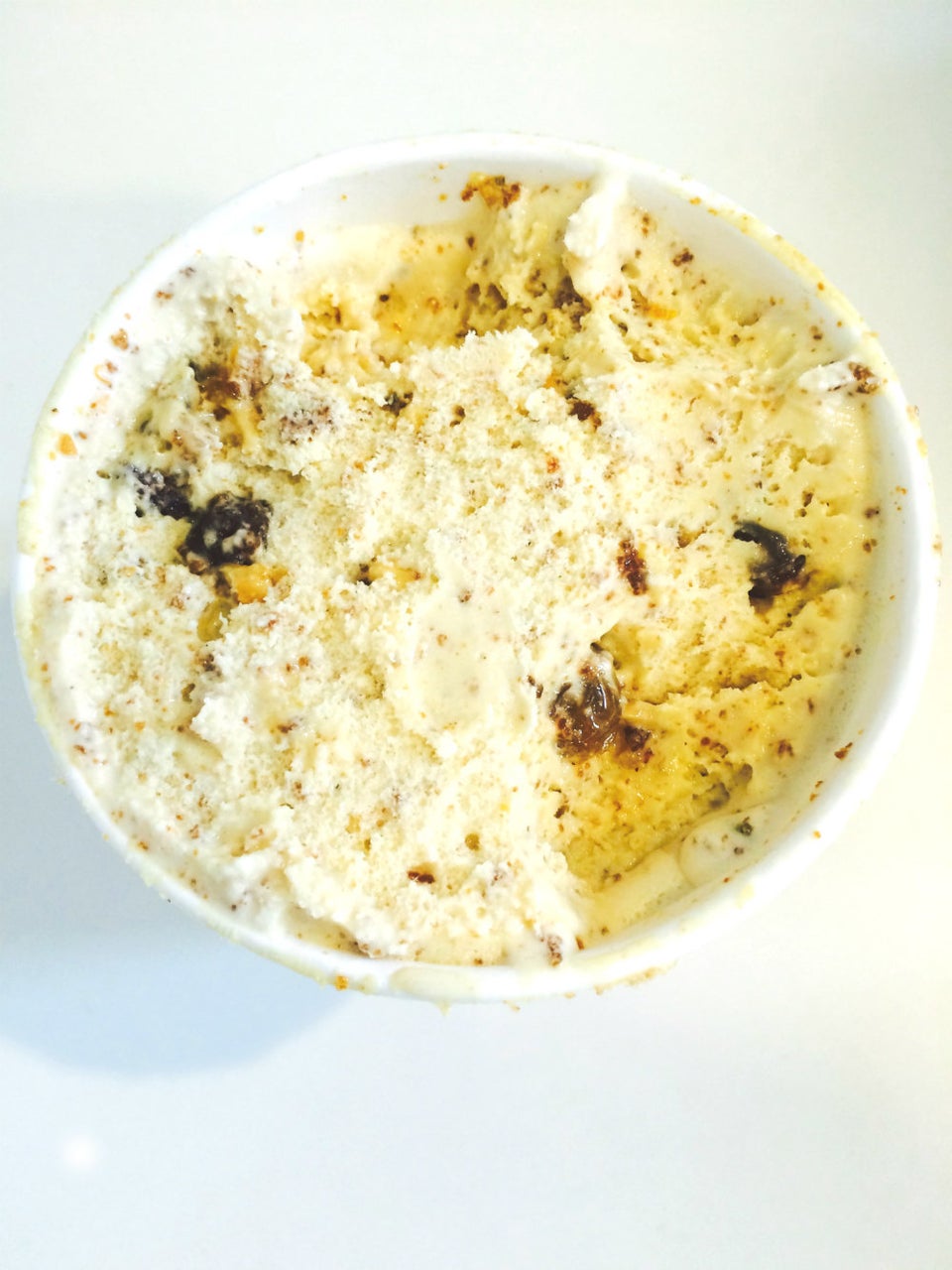 Spiced Chevre Pumpkin Pie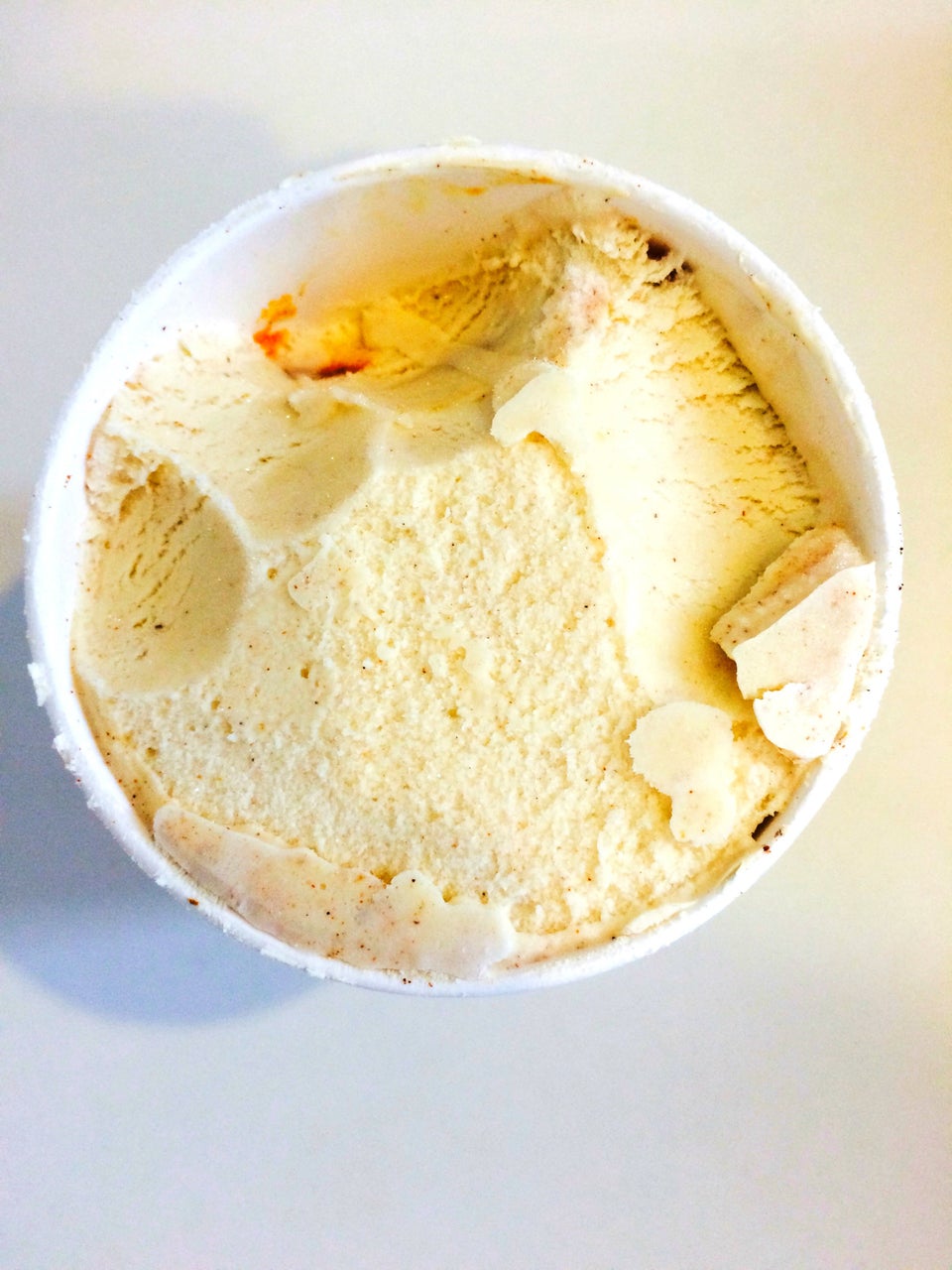 Salted Caramel Thanksgiving Turkey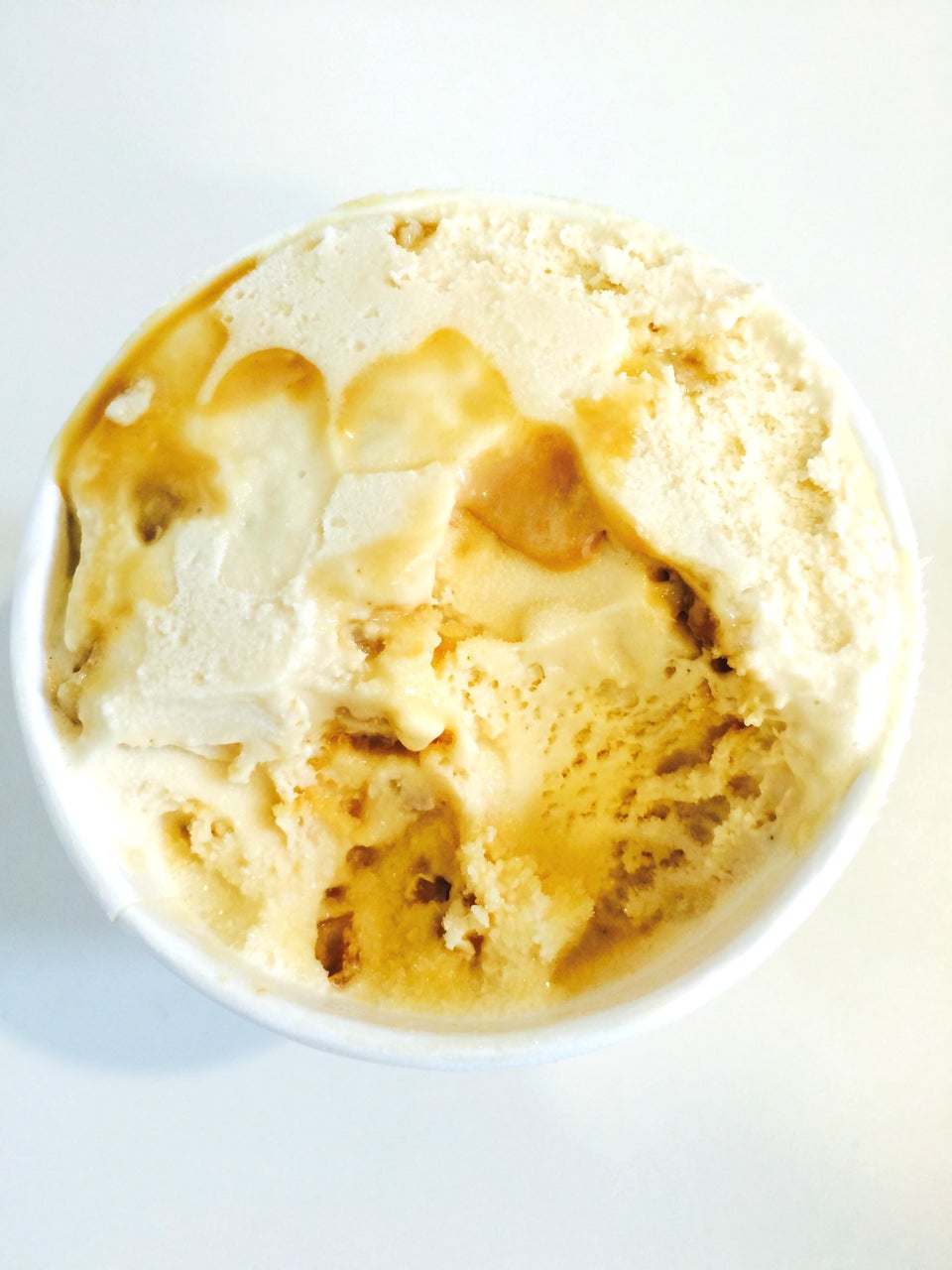 Honey Bourbon Corn Pudding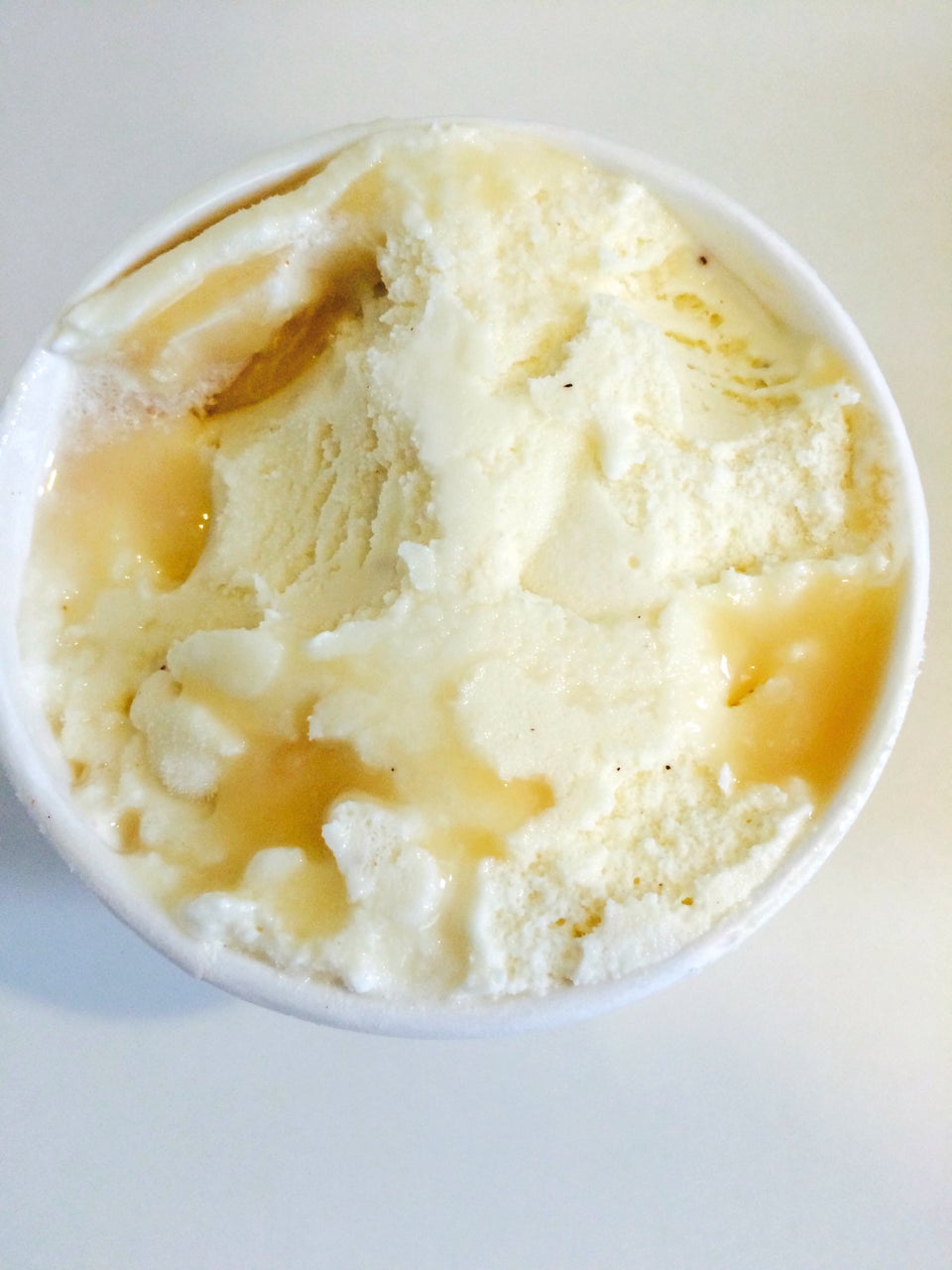 Sweet Potato Casserole With Maple Pecans