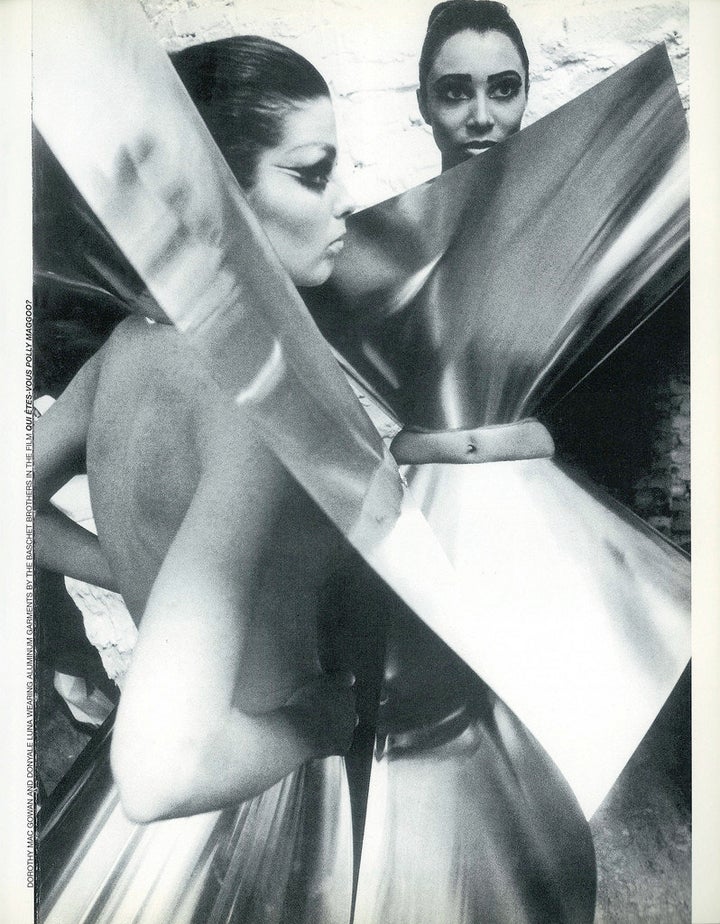 Supermodel Kate Moss has been the muse of artists Lucien Freud and Mark Quinn, in a tradition stretching back to the earliest models of the late nineteenth century. The association is an obvious one. The world's great beauties synergising with those obsessed with image.
Perhaps the most striking of these associations was the renowned surrealist painter Salvador Dali's meeting with seminal African-American supermodel, Donyale Luna, at his hideaway in the Spanish fishing village of Cadaqués, Catalonia in 1966. Discovered by Richard Avedon barely a year earlier, Luna was the first African-American model to hit the big time. Hers was the first non-white face to appear on the covers of Vogue and Harper's Bazaar. She worked with Diana Vreeland, Helmut Newton and David Bailey, and appeared in the films of Andy Warhol and Federico Fellini.
Luna's rendezvous with Dali was surely feted, as she was considered to be just as much of an oddball as he. She was a misfit, known both for her aesthetic unconventionality and for the weirdness of her personality. "She was a kind of a kook," said Roland Sharette, who coached her in acting at Detroit's Civic Center Theater. "She used to walk around barefoot all the time, even down the street." Fashion designers were quick to latch onto Luna's strangeness. She modelled for the most adventurous designers of the day, including André Courrèges, Yves Saint Laurent, Rudi Gernrich, Mary Quant and Paco Rabanne.
Her much publicised meeting with the Spanish genius was recorded by photographer William Claxton, who captured the pair in a two-day photo-shoot. Luna posed in a bikini in the lake outside Dali's home, which had a grand piano in the water, which she pretended to play with her feet. Later, Dali art directed her as she appeared on a hill dressed in one of Paco Rabanne's famously avant-garde aluminium and plastic dresses. Then inside the house, Luna put on a plain white full-length dress, while Dali scribed an original drawing along her back and bottom. The collaboration was not a one-off, and the pair worked together again in 1970, this time in a documentary on the artist, narrated by Orson Welles for French television.
Alas, no artwork was produced from the Dali-Luna collaboration, other than the photographs -- Luna's avant-garde beauty did not make it into any of Dali's surreal paintings. Today, perhaps other exciting possibilities await the latest crop of black supermodels. Shouldn't Jourdan Dunn be working with Damien Hirst?
REAL LIFE. REAL NEWS. REAL VOICES.
Help us tell more of the stories that matter from voices that too often remain unheard.