The embalmed remains of Salvador Dalí were exhumed on Thursday to retrieve genetic samples that could help determine whether or not the famed surrealist artist fathered a child 61 years ago. Dalí currently has no known children.
A judge, three forensic experts, and an assistant converged at Spain's Dalí Theater Museum in his hometown of Figueres, where the artist's body had been buried for 28 years. Narcis Bardalet, the man responsible for embalming Dalí's body just after his death, was present for the truly uncanny occasion. 
According to the Associated Press, a 1.5-ton stone slab was removed to open the crypt holding Dalí's remains. Four teeth, some nails and the marrow of a long bone were removed as genetic samples, which will be sent to Madrid for testing. 
Yet the most astounding detail of the surreal ordeal is that, after all these years, Dalí's signature mustache hasn't lost its panache.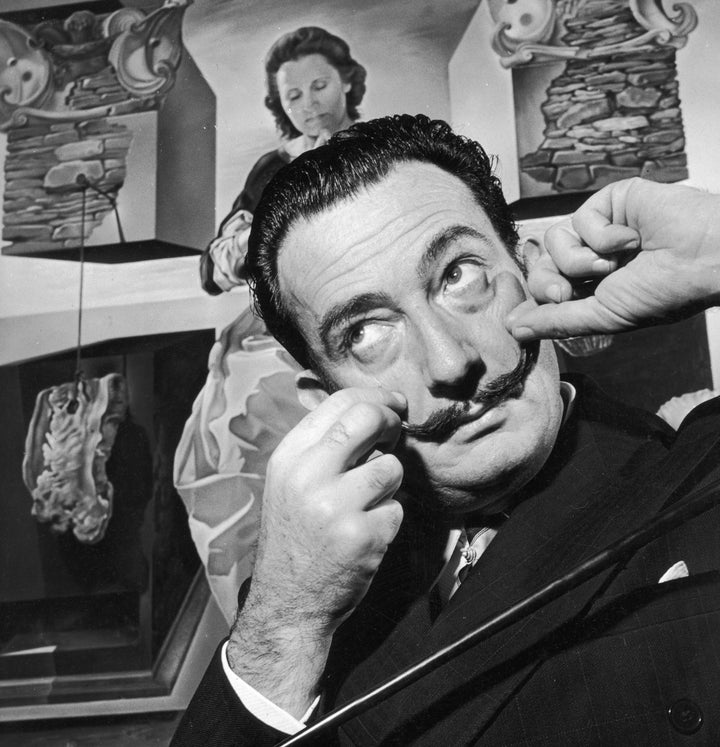 "His face was covered with a silk handkerchief, an exquisite handkerchief," Bardalet told Catalan radio station RAC1, according to Spain's The Local. "As I removed the handkerchief, I saw with great joy how his mustache remained intact, pointing to 10-past-10, like on a clock face, just as he wanted. It's a miracle."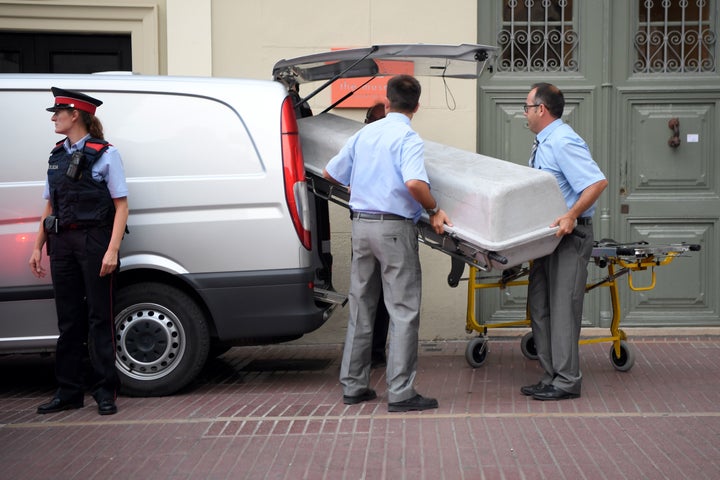 A large crowd gathered outside the Dalí Theater Museum to catch a glimpse as police escorted experts ― and Dalí's casket ― into the building. A marquee was installed beneath the building's glass dome ceiling to prevent drones from photographing what was happening inside.  
For decades, Spanish astrologist and tarot reader Pilar Abel has maintained that her mother met Dalí while working as a domestic helper in the Spanish fishing village Port Lligat, where the artist lived with his wife, Gala. The two became friends and developed, as Abel told a Madrid court, a "clandestine love" affair. 
Abel, who was born in 1956, was told by her grandmother that Dalí was her father when she was 8 years old. If true, she would be the artist's only child, and could thus claim a significant portion of his estate, worth hundreds of millions of dollars.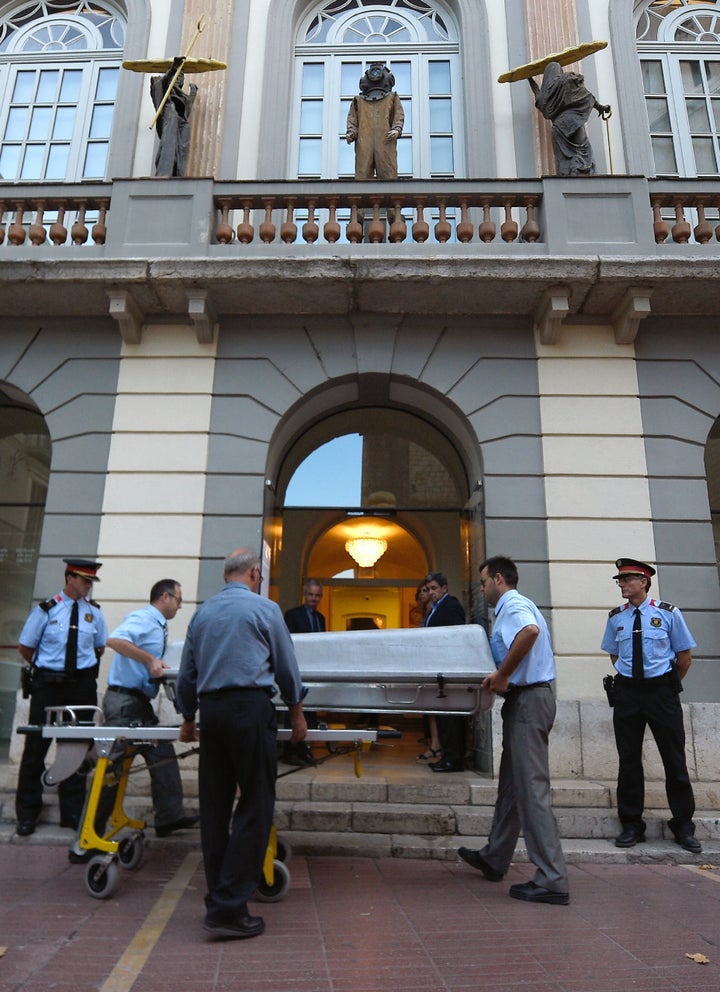 There are many who oppose Abel's claims, including Nicolas Descharnes, the son of Dalí's close friend and official biographer, Robert Descharnes. "There is no relationship between this woman and Salvador Dalí," he told Spanish agency Efe, per The Guardian.
In 2007, Abel sought to verify her claims with a DNA test, but the results were inconclusive because of the "secondary" nature of the DNA used. She then took her battle to court, where it was determined that a secondary sample of genetic material would be retrieved. 
Experts hope that using Dali's direct remains will produce certain results, though there is a chance that the chemicals used to preserve his body damaged his genetic information.
The biological samples will be sent to a forensic laboratory in Madrid for analysis. The process could take weeks.
Calling all HuffPost superfans!
Sign up for membership to become a founding member and help shape HuffPost's next chapter
BEFORE YOU GO
PHOTO GALLERY
This Bookstore-Themed Hotel Is A Literary Lover's Dream