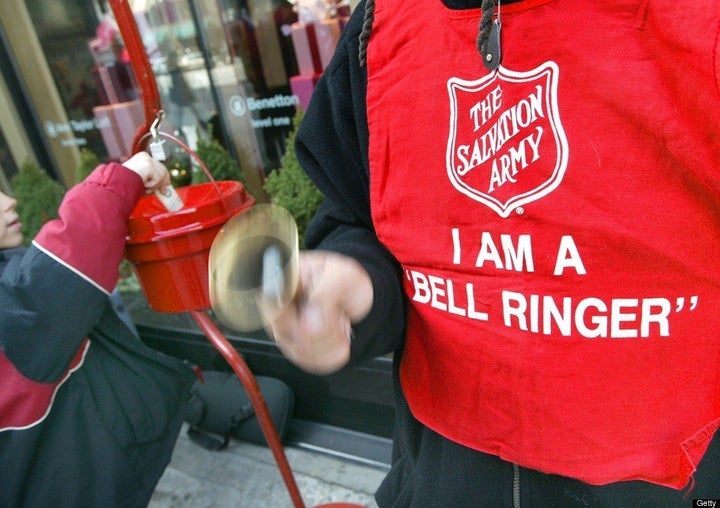 Ever pass by a volunteer ringing the familiar Salvation Army bell outside of your local supermarket, but don't have cash or coins to contribute?
Now, select volunteers will be equipped with credit card machines, CNN reports.
According to CNN, some bell ringers in Hawaii, Georgia, Wisconsin, New Jersey, Kentucky and North Carolina will have the new "cashless kettles."
Like a gas pump, the new kettle has a slot for credit cards and an opening to spit out two receipts, one for the donor and the other for the charity.
So far, it's unclear whether the new technology will increase the amount of donations the organization collects during its holiday campaign.
According to the Salvation Army, last year the campaign raised a record $139 million in kettles nationwide -- an all-time record, despite the economic downturn.
This year, credit card machines may encourage donors to give larger sums -- $5 instead of a handful of coins -- or may not impact total donations at all.
Related
Popular in the Community