UPDATE: After their pregnancy announcement went viral, vlogging couple Sam and Nia updated their viewers with the sad news that Nia had a miscarriage.
"You can see in our vlog from yesterday we were just so overjoyed, and it was like a huge celebration," she said in a video posted August 8. "And then it just -- bam. It just hit us like a bomb."
By opening up to their viewers, Sam and Nia want to help eliminate the stigma surrounding miscarriages. They also invited viewers to talk about the topic via email.
"The emptiness and heartache that comes with a miscarriage came as a total shock and we are coping with this, but wanted to include you," they wrote in the video's description. "There is a stigma regarding miscarriage that says we need to be alone in it and keep it private, but what happened is nothing less than losing a baby."
Sam defined the loss as a "tragedy," though it is one that has made him and Nia "stronger."
"I feel like also through this tragedy, we've become closer as a family," he said. "Nia and I mourning together like this has made us stronger, and it's made me appreciate my children more."
He also said they will continue trying to expand their family.
"We're obviously going to continue to try to grow our family. That's not going to stop here."
EARLIER: A husband and wife are shaking up the Internet with their pregnancy announcement -- that the wife didn't even know about.
In a video that has gone viral on YouTube, Sam Rader surprised his wife, Nia, with news that she was pregnant. Known as Sam and Nia online, the vlogging couple has racked up more than 4 million views since posting the video on August 5. So how did Sam pull it off?
At the beginning of the video, he explained that Nia texted him earlier saying she was "two weeks late." Since his wife doesn't flush the toilet in the middle of the night so she doesn't wake up their baby, Sam got a urine sample and confirmed that their family of four was about to get a little bigger.
"Are you serious right now? No way! Are you serious? Are you 100 percent serious?" Nia asked after realizing what her husband had done.
"I can't believe I'm finding out like this!" she said later. "I had all these plans to tell Sam when I found out. This isn't fair!"
It might not be fair, but it certainly is adorable.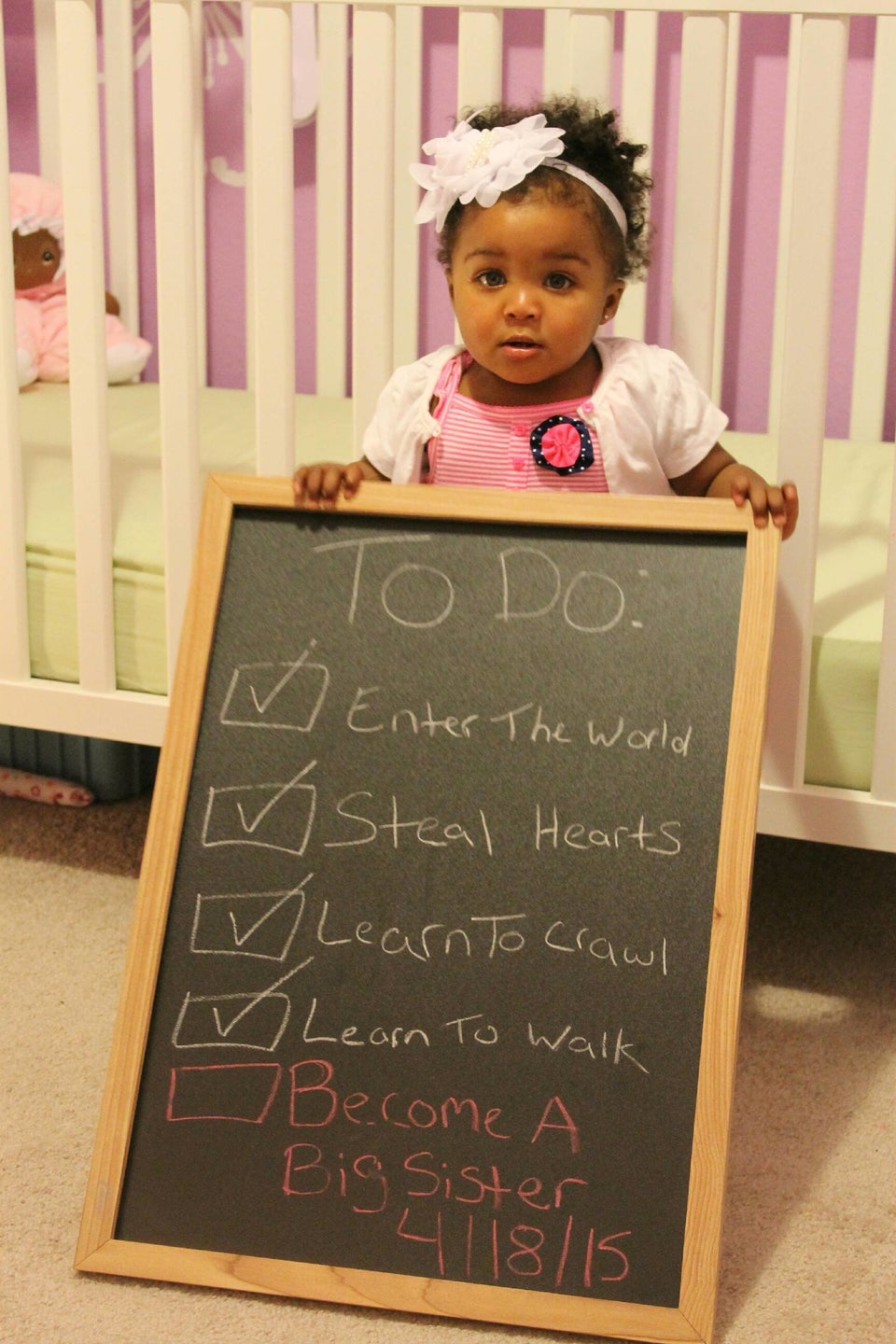 Creative Pregnancy Announcements