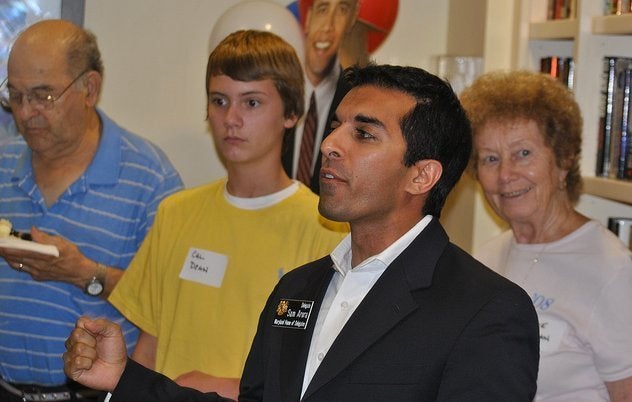 Penn also lobbied Arora's legislative director, Josh Lapidus, who subsequently resigned in protest because of Arora's vote.
Regardless of what Arora is hiding in his political closet, his career in Democratic politics is over. A number of high-level Democratic political operatives in DC are talking ... about the best way, legally and politically, to move ahead with ending Arora's career, starting with his next election.
Arora's vote was being closely watched ever since his "no" vote on marriage equality legislation last year surprised many of Arora's supporters and his colleagues in Maryland politics. At the time, gay rights activists called Arora's "no" vote an act of betrayal.
I can think of little better for a young politician looking to his future in Maryland Democratic politics (what other politics is there in Maryland?) than to ingratiate himself to the Democratic governor and party, and to one of the most powerful and tenacious constituencies in the Democratic base, the gay community.

Sam Arora has been given a rare gift in politics -- the chance to do it all over again and wipe the slate clean.
"It wasn't a surprise," the radio station quotes openly gay Del. Heather Mizeur (D-Montgomery County). "We had a lot of heart-to-heart conversations, and I knew of Sam's struggle to reconcile his head and his heart on this issue," she said.
Support HuffPost
The Stakes Have Never Been Higher
Related
Popular in the Community