Sam Bankman-Fried was ready to shell out some major cash to stop Donald Trump from running for president in 2024, according to author Michael Lewis.
The fallen crypto billionaire, who is set to stand trial over the collapse of his cryptocurrency exchange FTX, was willing to put up $5 billion to keep Trump out of the 2024 presidential race, having deemed him an "existential" threat to democracy, Lewis told "60 Minutes" in an interview broadcast Sunday.
The journalist unpacked Bankman-Fried's logic while promoting his new book, "Going Infinite: The Rise and Fall of a New Tycoon," which reportedly contains an anecdote about the proposal.
"He took the view that all the big existential problems are gonna require the United States government to be involved to solve 'em," Lewis said on the news show. "And if the democracy is undermined, all these problems are less likely to be solved. And he saw Trump trying to undermine the democracy, and he thought, 'Trump belongs on the list of existential risks.'"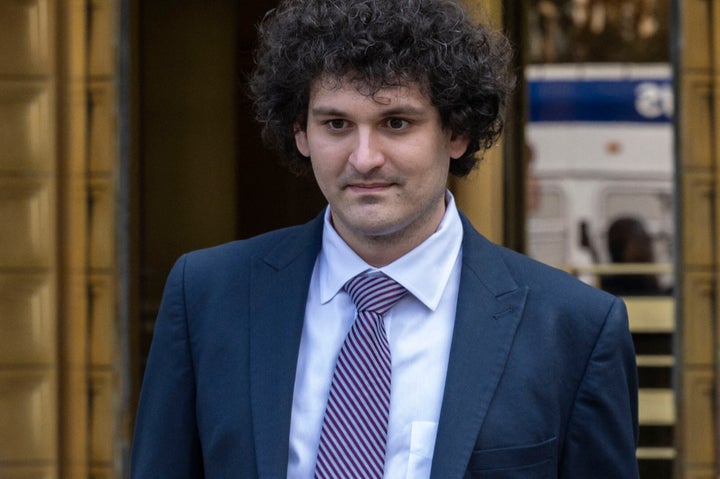 According to Lewis, Bankman-Fried was unsure if such a transaction would be legal, and the tech executive was unclear if the 10-figure asking price came from Trump directly.
In a further effort to thwart Trump, the FTX co-founder and then-CEO tried to partner with Senate Minority Leader Mitch McConnell (R-Ky.) to fund anti-Trump Republican candidates, Lewis said.
Representatives for Trump and McConnell did not immediately respond to HuffPost's requests for comment.
As a proponent of "effective altruism," Bankman-Fried purported to believe that amassing as much wealth as possible was the most efficient way to help humanity.
He openly made $40 million in political donations in 2022, according to filings with the Federal Election Commission, and though an overwhelming majority of his official donations went to Democrats, Bankman-Fried claimed he had given just as much to Republicans off the books.
"Reporters freak the fuck out if you donate to a Republican, because they're all super liberal," he said in a November 2022 interview. "And I didn't want to have that fight, so I just made all the Republican ones dark."
Bankman-Fried's trial begins on Tuesday. He is accused of defrauding investors of out of billions through FTX, which was valued at $32 billion before its collapse in 2022.
Support HuffPost
The Stakes Have Never Been Higher
Popular in the Community