A waitress serving Kansas Gov. Sam Brownback (R) Saturday evening didn't ask for a tip -- instead, she left one for the governor.
No, not that kind of tip. On Brownback's receipt, Chloe Hough crossed out the line where customers can add gratuity and wrote: "Tip the schools."
Hough, who posted a photo of the receipt on Facebook, told local news station KSNT she opposed Brownback's changes to the state's education system. "He and his followers are robbing Kansas of equal opportunity," she said.
Brownback, who has governed with a fiscally conservative platform, aggressively cut taxes in 2012 and 2013 to catalyze economic growth. However, Kansas is now suffering from a $344 million budget shortfall.
In order to close the deficit, the governor has been forced to make severe budget cuts, including to the state's education system. Although a state district court ruled in December that Brownback may be violating Kansas' constitution by allocating an "inadequate" amount of funding for schools, the governor proposed cutting $44.5 million from the education budget earlier this year.
Brownback also converted the state's education funding into a "block grant" program, which freezes funding levels for two years. This gives lawmakers more time to come up with a formula that will take the state's small budget into account. The program was roundly criticized by many teachers and school administrators across Kansas, who say it ignores the needs of individual school districts.
Hough said she had no idea Brownback and his family were planning to eat at the Topeka restaurant where she worked, Boss Hawg's Barbeque. Coincidentally, it was her last shift at the restaurant. She had quit after working there for about a year.
"I just knew I had to say something or I would regret it," she said.
Before You Go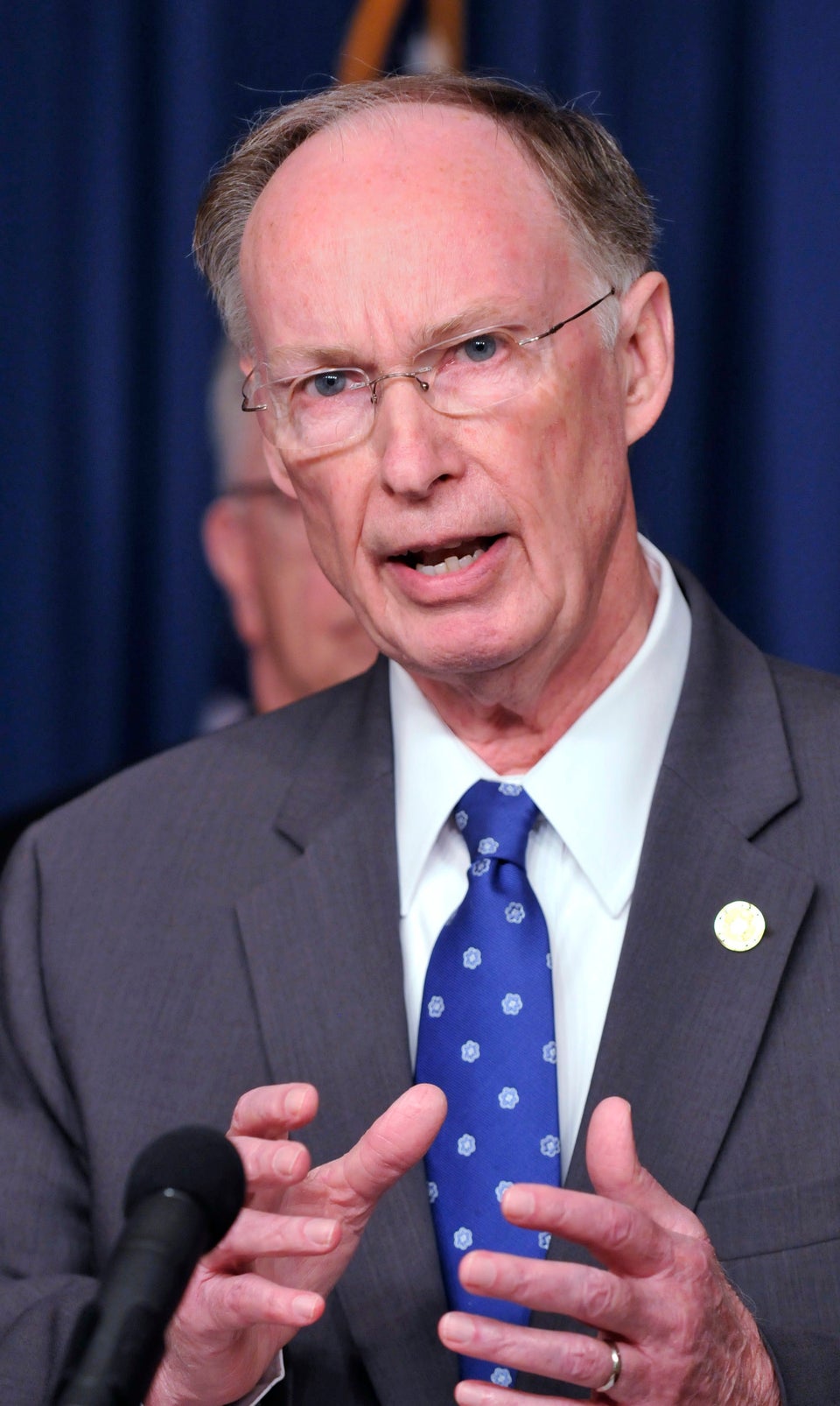 United States Governors
Popular in the Community