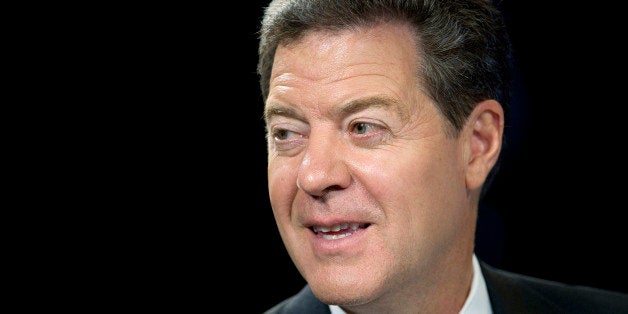 Kansas Gov. Sam Brownback (R) on Tuesday unilaterally rescinded rules that had protected state workers from discrimination based on gender identity and sexual orientation.
Brownback said an anti-discrimination order issued in 2007 by then-Gov. Kathleen Sebelius (D), should have been done through legislation.
"This Executive Order ensures that state employees enjoy the same civil rights as all Kansans without creating additional 'protected classes' as the previous order did," Brownback said in a statement. "Any such expansion of 'protected classes' should be done by the legislature and not through unilateral action. The order also reaffirms our commitment to hiring, mentoring and recognizing veterans and individuals with disabilities."
The order signed by Sebelius required state agencies controlled by the governor to prevent harassment against LGBT employees. It affected 25,000 of the state's 41,000 employees when it was signed.
"We were out of date and out of step," Sebelius said in 2007.
Doug Bonney, legal director of the ACLU of Kansas, said efforts to prevent employment discrimination historically have been advanced by executive branch unilateral action, followed by the legislature passing a law. Bonney noted that Presidents Harry Truman and John F. Kennedy both issued executive orders to prevent discrimination.
"When an executive repeals that kind of order, it sends a terrible, terrible sign that we don't care about this -- these people are not deserving of protections, we're going to go backwards," Bonney told The Huffington Post. "That's against the flow of history, frankly." He added that passing an anti-discrimination law in the Republican-controlled Kansas legislature would be a "Herculean task."
The Human Rights Campaign called Brownback's move a "dramatic reversal" in Kansas, where same-sex marriage is legal.
"For eight years, LGBT state employees have been guaranteed non-discrimination protections and in one foul, reckless, and shameful decision, Governor Brownback has taken the state backward," Marty Rouse, the campaign's national field director, said in a statement. "His deplorable behavior is a direct assault on fairness and equality in the state."
Thomas Witt, executive director of Equality Kansas, said the order would cause LGBT state employees to be seen differently at work.
"If you work for the state, your measure of job performance is no longer the quality of your work, but rather who you love and go home to at the end of the day," Witt said in a statement.
Without the protections, Bonney said that "paranoia will set in" for LGBT state employees.
"If their bosses don't like gay folks, for instance, it'll be open season," Bonney said.

Before You Go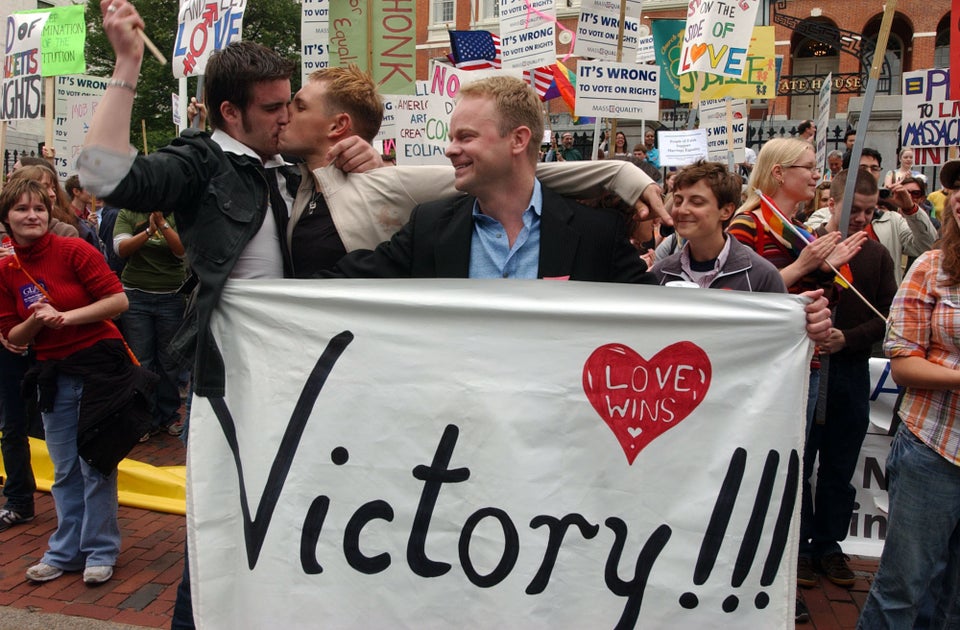 10 Incredible Improvements For LGBT People Since The First State Legalized Gay Marriage
Popular in the Community