 "Catching Fire" has found its Finnick Odair. Lionsgate confirmed earlier rumors that "Pirates of the Caribbean" and "Snow White and the Huntsman" actor Sam Claflin will play the exceedingly good looking tribute from District 4.
Claflin had long been believed to be the frontrunner for the role, though Taylor Kitsch was reportedly also considered. The actor will star alongside Jennifer Lawrence and Josh Hutcherson, who are reprising their roles as Katniss and Peeta, respectively.
Odair's role is the most consequential addition to the second installment of the series. The movie is based on the second book in Suzanne Collins' Hunger Games trilogy. Francis Lawrence will direct.
More information on the race to casting is available in our earlier coverage. "Catching Fire" lands in theaters on Nov. 22, 2013. The full press release follows the gallery of Claflin's new friends.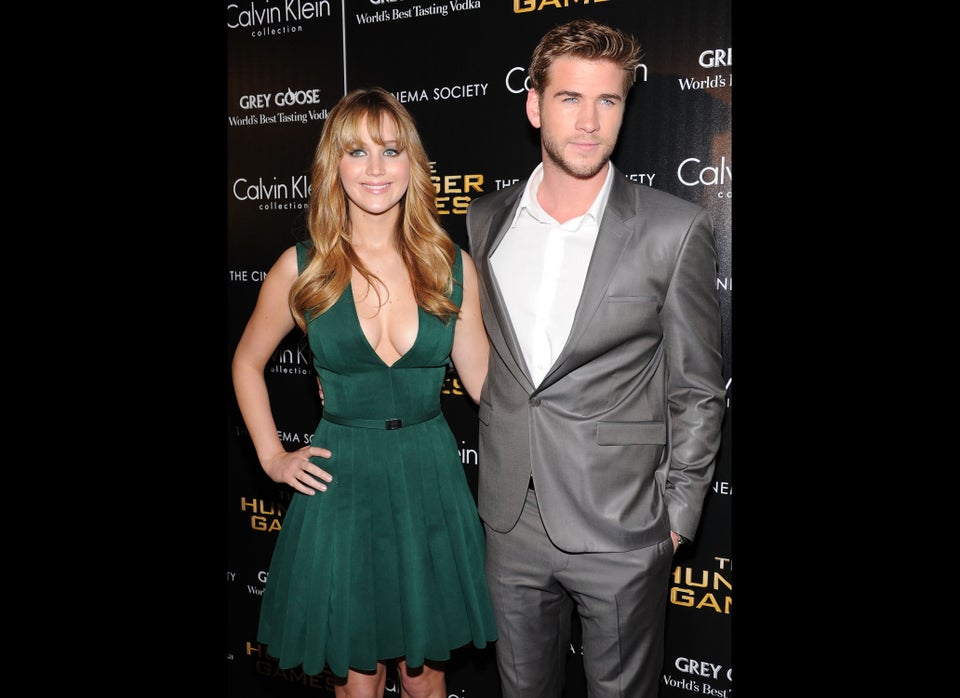 'Hunger Games' Premiere
SAM CLAFLIN CAST AS FINNICK IN LIONSGATE'S THE HUNGER GAMES: CATCHING FIRE


Santa Monica, CA, August 22, 2012- Lionsgate® and the filmmakers of THE HUNGER GAMES: CATCHING FIRE are pleased to announce that Sam Claflin has been cast in the role of Finnick in the much anticipated film adaptation of Suzanne Collins' worldwide smash hit novel Catching Fire. Charasmatic and clever, Finnick was a District 4 Hunger Games victor when he was fourteen.



After breaking out in his role as the romantic lead in last year's PIRATES OF THE CARIBBEAN: ON STRANGER TIDES, Claflin starred in the box office smash SNOW WHITE AND THE HUNTSMAN playing Prince William alongside Kristen Stewart, Charlize Theron and Chris Hemsworth. He recently finished filming THE QUIET ONES opposite Jarred Harris, and MARY & MARTHA, in which he co-stars with Hilary Swank.


THE HUNGER GAMES: CATCHING FIRE begins as Katniss Everdeen has returned home safe after winning the 74th Annual Hunger Games along with fellow tribute Peeta Mellark. Winning means that they must turn around and leave their family and close friends, embarking on a "Victor's Tour" of the districts. Along the way Katniss senses that a rebellion is simmering, but the Capitol is still very much in control as President Snow prepares the 75th Annual Hunger Games (The Quarter Quell) - a competition that could change Panem forever.
THE HUNGER GAMES: CATCHING FIRE will be directed by Francis Lawrence, and produced by Nina Jacobson's Color Force in tandem with producer Jon Kilik. The novel on which the film is based is the second in a trilogy that has sold more than 50 million books in print and digital in the U.S. alone.


Lionsgate will release THE HUNGER GAMES: CATCHING FIRE on November 22, 2013.