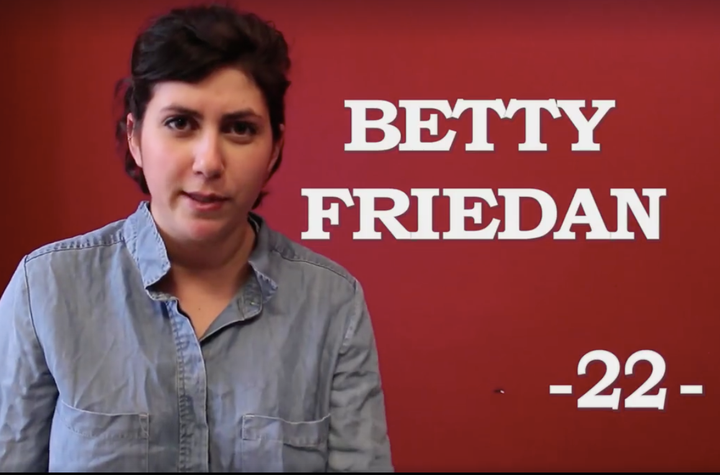 What a time to be an artist, right? If you're not so sure you're feeling up to making art out of the impending Donald Trump presidency, a punny video starring Sam Corbin offers a case for this approach.
Corbin, the managing editor of Brokelyn as well as a performer, gives a two-minute pep talk in the form of a stream of 50 puns on the names of famous women, urging artists not to give way to fear.
"Our situation may feel Beyoncé-ving right now," Corbin calmly tells the camera, but "before we Mary Oliver daughters off to Canadians, let's try something." Instead, she says, artists should use the challenges they face in the next four years to create thought-provoking art, adding, "We need to feel Frida Kahlo-t injustice in our work right now."
This pun-packed video addresses a progressive artistic audience that's been rocked by recent political events. Not only the "Hamilton" cast and the "Saturday Night Live" cast, but writers, artists and performers around the country have expressed feelings of fear, paralysis, and outrage since the election of Trump to the presidency. A common thread in artists' responses: the hope that their continued creative work will be a force for good in the coming years.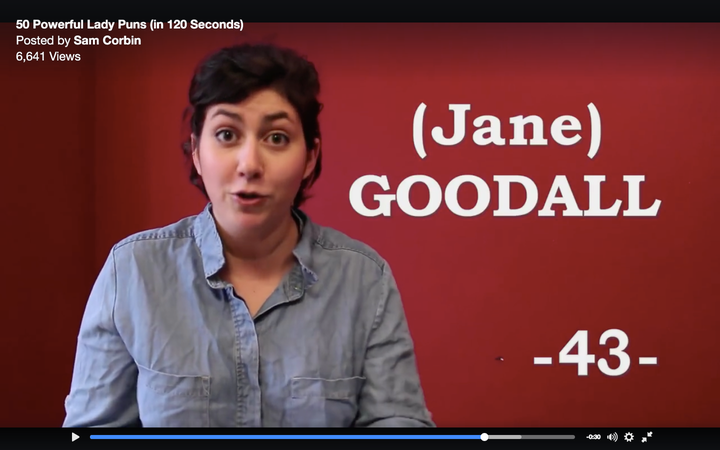 As Corbin willingly points out, this might be hard, and might result in some bad art. "I should know," she adds sardonically. "I'm making puns right now." Nothing wrong with that approach ― especially if you can turn "Mother Teresa" into "It's going to be hard as a mother to raise a kid under Trump," or "Gloria Steinem" into "This presidency is going to be the most glorious time to make some radical fucking art." 
Watch Corbin's full tongue-twisting video:
Calling all HuffPost superfans!
Sign up for membership to become a founding member and help shape HuffPost's next chapter
BEFORE YOU GO
PHOTO GALLERY
Pun-tastic Halloween Costumes