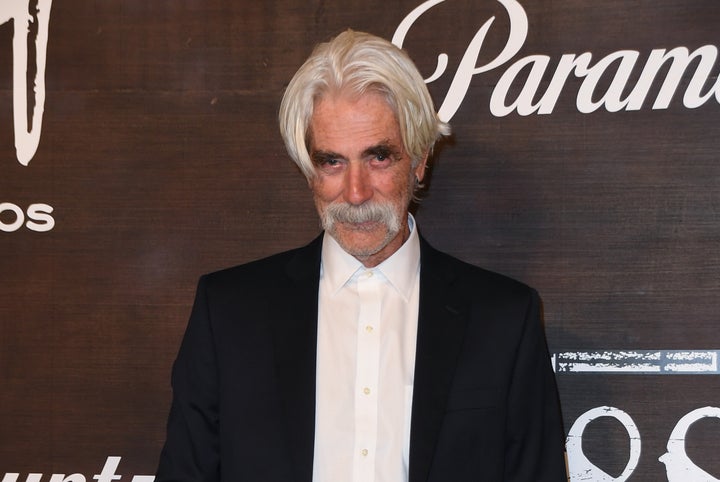 No one tell Sam Elliott about "Brokeback Mountain" because he already has his cowboy chaps in a twist about Jane Campion's "The Power of the Dog" over its "allusions of homosexuality," among other concerns.
The veteran actor, who is currently starring in Paramount+'s "Yellowstone" prequel "1883," raged against Netflix's Western, which is a frontrunner to win the Best Picture trophy at the Oscars later this month, during an appearance on Marc Maron's "WTF" podcast on Monday.
"You want to talk about that piece of shit?" Elliott told the host before launching into a tirade about why the film centered around Phil Burbank (Benedict Cumberbatch), a hardened and sexually repressed ranch owner in 1920s Montana, is a major misstep for the genre.
"There was a fucking full-page ad out in the LA Times and there was a review, not a review, but a clip, and it talked about the 'evisceration of the American myth,'" he said. "And I thought, 'What the fuck? What the fuck?'"
Drawing a bizarre comparison between Campion's vision of cowboys and Chippendale dancers wearing "bowties and not much else," Elliott then added, "That's what all these fucking cowboys in that movie look like."
"They're all running around in chaps and no shirts. There's all these allusions to homosexuality throughout the fucking movie," he continued, to which Maron countered by reminding him "that's what the movie's about."
"The Power of the Dog" has indeed been praised by many for how it thoughtfully deconstructs toxic notions of masculinity and repressed homosexuality against the backdrop of the American West. The film dominated this year's Oscar nominations with nods for stars Kirsten Dunst, Kodi Smit-McPhee and Cumberbatch, as well as a history-making honor for Campion.
Elliott, who's appeared in a slew of classic Westerns throughout his decades-long career, next turned his attention to the New Zealand director. Despite acknowledging Campion as a "brilliant" filmmaker, he took issue with her shooting the film in her native country.
"What the fuck does this woman from down there know about the American West? Why the fuck did she shoot this movie in New Zealand and call it Montana? And say this is the way it was? That fucking rubbed me the wrong way," he said.
Campion planned to film the project in Montana, but she moved production to New Zealand over budget concerns, telling the Los Angeles Times she "felt sick about not shooting there."
The 77-year-old actor brought his rant to a close, saying, "Boy, when I fucking saw that, I thought, What the fuck? Where are we in this world today?"
Apparently, we're still stuck in the backwards idea that LGBTQ people never existed in the American West.
Support HuffPost
The Stakes Have Never Been Higher
Popular in the Community