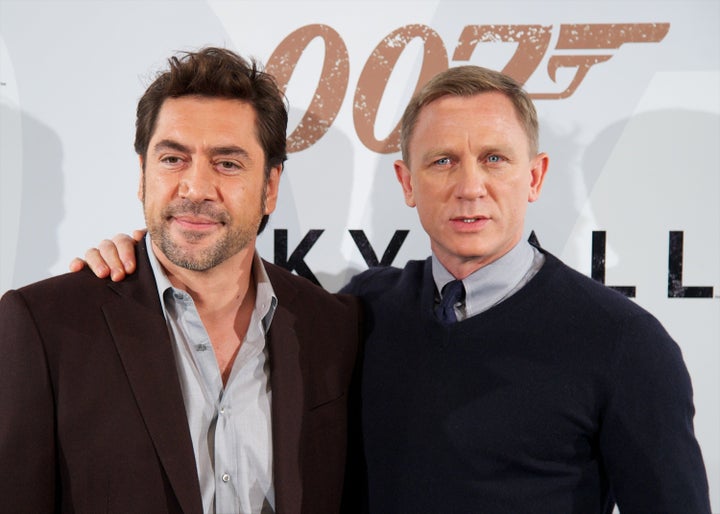 James Bond will return in the untitled 007 movie coming to theaters within the next few years, but not Sam Mendes. The "Skyfall" director told Empire Magazine that he won't shepherd the 24th Bond film to the big screen.
"It has been a very difficult decision not to accept Michael Wilson and Barbara Broccoli's very generous offer to direct the next Bond movie," Mendes said. "Directing 'Skyfall' was one of the best experiences of my professional life, but I have theatre and other commitments, including productions of 'Charlie And The Chocolate Factory' and 'King Lear,' that need my complete focus over the next year and beyond."
Mendes' "Skyfall" was often called the biggest Bond ever, and with good reason: The film grossed over $1 billion in global box office, making it the most lucrative 007 movie ever. "Skyfall" also won two Oscars, including Best Original Song for the title track by Adele.
The news that Mendes is moving on from the franchise is hardly surprising. Back in October of 2012, Mendes told Metro UK that making "Skyfall" was "completely exhausting."
"I felt like everything I wanted to do with a Bond movie, I put into this film," Mendes said when asked about a possible return. "So I would have to be convinced that I could do something that I loved and cared about as much if I was to do it again. I think the great risk of repeating oneself is that one doesn't have the great store of ideas that you have when you first tackle a subject."
For more on Mendes' departure, and to see what Wilson and Broccoli think about it, head over to Empire.
PHOTO GALLERY
'Skyfall' Photos
BEFORE YOU GO