 Blessed with a heavenly singing voice and unfazed by tough inmates, the Amish bishop convicted of hate crimes against other Amish said he's won the respect of his fellow felons.
Speaking exclusively to the Daily, Sam Mullet described life behind bars following his conviction for a series of hair- and beard-cutting attacks on other Amish in rural Ohio last year.
He also refuted scandalous allegations that he exploited his position of authority as the leader of a dissident sect to have sex with married women, including his daughters-in-law, on his 800-acre farm in Bergholz. Instead, he claimed that he provided "sexual counseling" to men and women on his compound.
"They say I went to the women, but they come begging to me for help," Mullet said.
The 67-year-old preacher faces life in prison when sentenced on Feb. 8 for hate crimes and conspiracy. The 15 men and women who were his co-defendants could receive the same sentence.
Since his conviction in September, Mullet has slowly adjusted to prison life. Inmates bestowed him with the nickname "O.G." -- for original gangster -- a term he was unfamiliar with, but he recognized it as "something good." Mullet also told the Daily that he's popular, because he sings hymns after the lights are turned out and because he's generous in the commissary.
The renegade bishop explained why he broke away in the mid-1990s from mainline Amish communities. Mullet saw the dissolution of traditional Amish culture. Boys rode their buggies while listening to stereos, girls skated on rollerblades, he said. There were parties with beer in the woods and girls "in their birthday suits" inviting dates into their beds.
The reactionary movement Mullet unleashed in 1995 by founding a splinter group of Amish led to its own ethical lapses. As the leader of the community, Mullet imposed his brand of justice. Men who broke his rules were paddled and locked in empty chicken coops. Ex-followers said he had sex with the married women and, according to the federal prosecutors, committed incest with his daughters.
Some followers lost faith in Mullet's leadership beginning around 2005. After his son Eli was hospitalized for a mental breakdown, members of the community learned that Mullet was having an affair with his son's wife.
The disaffected members left the community and the followers who reaffirmed their loyalty to the group made changes that eventually led to the beard-cutting attacks. Mullet and his followers were at an existential crossroads following a defeat in court in which one of Mullet's daughters lost custody of her children to her ex-husband who'd defected from the group. Around the same time, a council of higher ranking Amish bishops overturned a shunning that Mullet had imposed on the parents of the former son-in-law.
Smarting from the setback, Mullet told the Daily that some of his followers decided to cut their own beards as an act of self-purification. Later, they spread the practice as a punishment against rivals in the Amish community.
Mullet continues to deny he ordered any of the attacks.
Before You Go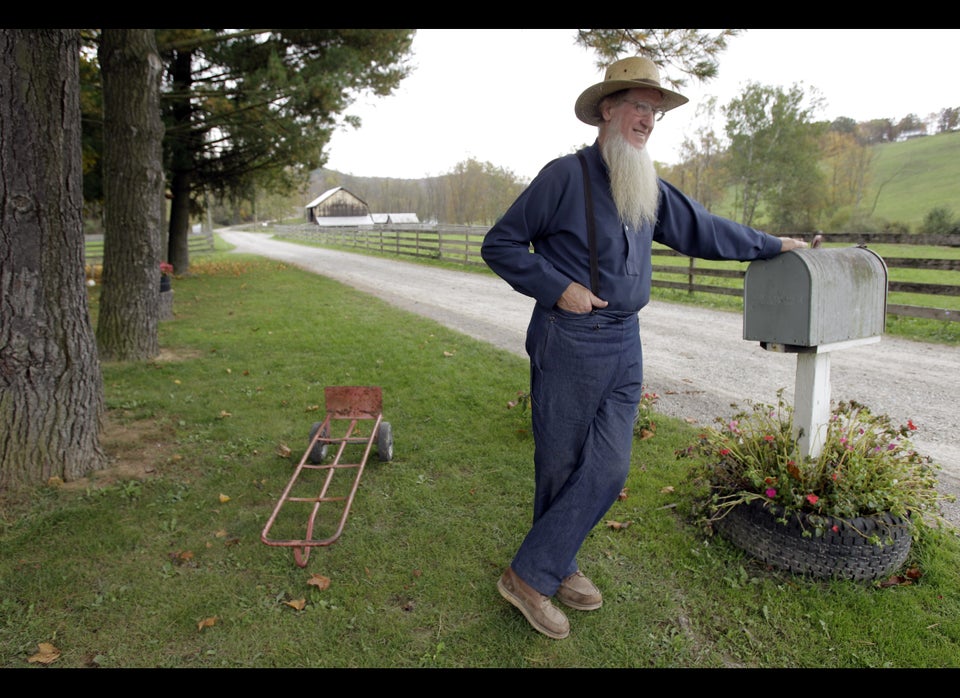 Amish Beard Cutting
Popular in the Community