Though just barely 11 minutes in length, "Sam" is a subtle, moving film that explores gender identity and bullying. It follows the story of a very young girl who comes to terms with who she really is.
According to indieWIRE, director Sal Bardo was inspired to make "Sam" following the growing trend of teen suicides.
"I didn't want to make a public service announcement, but instead try to draw the audience into this child's world and see life from her perspective," Bardo explained to Queerty. Watch the film in full above.
In a blog written by 11-year-old Ever Prishkulnik, the young actress explains how she prepared for the role of "Sam," her experience being bullied and why she thinks the film can make an impact. Read her thoughtful and personal piece below.
About two years ago, I played the lead role in a short film called Sam. It's about a young girl who's bullied for dressing like a boy and gets lost in the fields surrounding her house. She's forced to spend the night there and choose between who she is and who her friends and family think she should be.

I got to be involved in the project after I had a Skype session with the writer and director, Sal Bardo. Sal was looking for a young girl with short hair. He liked my audition tape, so he called me and asked if I would go to Pennsylvania to film the movie. I'm from Santa Fe, New Mexico, and I traveled with my father and sister to make the film.

My hair wasn't always short. I had my head shaved on screen for a role in a science fiction movie. I was so nervous while my head was being shaved because I worried that my friends wouldn't like me. Surprisingly, they thought I looked "really cool." They also thought I was very brave.

In public, however, everyone thought that I was a boy. At one of my family's favorite breakfast places, the waiter was taking our order and he said, "What can I get for you, handsome young man?" I was wearing a frou-frou pink dress that day! It seemed that I was always explaining why I had such short hair. It was more confusing to people when I was wearing "girly" clothes. Everyone assumed that I was a boy because of my hair length. They were always nice, but they were wrong. In Sam, the kids were both mean and wrong.

I know what Sam might have felt like because I have been bullied and have witnessed bullying. When I was in fourth grade, I was 3' 2" because I was a year younger than my classmates. Everyone in my class was taller than I was, even my kindergarten reading buddy. Once, a fifth grader came up to me and called me "midget." He kept making jokes about my height and cracking up with his friends. Then, two of my very good friends stood up for me. Unfortunately, we were all sent to the principal's office. A few days later, the boy apologized. I accepted his apology, but the words continued to hurt me.

I knew what gender identity was before making Sam, but the film helped me understand it better. There was a girl at my school who hung out only with boys, looked like a boy, walked like a boy, and acted like a boy. Even my mom asked, "Oh, who is the new boy?" when she chaperoned a field trip. She was never teased because people accepted her. Kids just said, she "just likes to dress like a boy."

Sam helped me understand how brave she was because I learned that it's not easy to hide these feelings. It's not easy not being yourself. You have a good chance of being teased and not being accepted. You have to learn to live with the fact that some people may not accept you. However, it's not your fault. You should be able to do what you want to do and to express your true feelings.

I think Sam can help a lot of people who are suffering from bullying or gender identity because it helps the viewer understand that it's better to push on instead of hanging on to negative things in life. Just because bullies say mean things, that doesn't mean they're true. Don't remind yourself of the stupid things that are said. You need to be happy and be yourself, no matter what people may say about you. In the film, Sam finds her way in life and finds her way "home." She finds what she wants, which is to be herself.
What was your reaction to "Sam"? Are you inspired by Ever? Share your thoughts in the comments below, or tweet @HuffPostTeen.
Related
Before You Go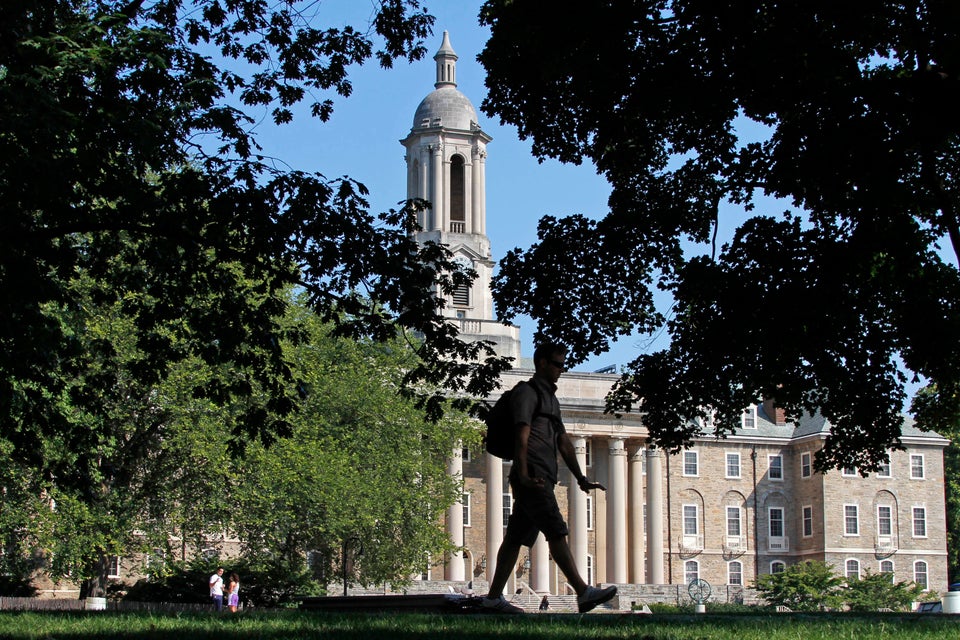 20 Things Not To Worry About Before You Turn 20
Popular in the Community