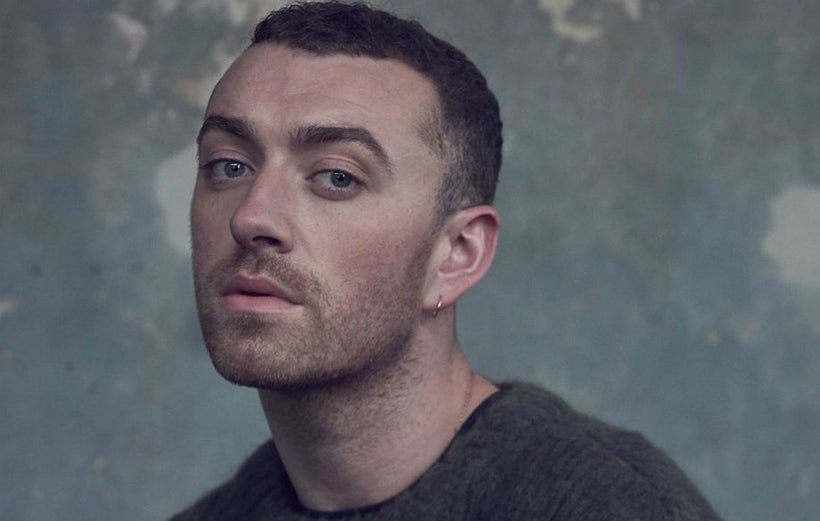 The return of Sam Smith to the music scene with his new single "Too Good At Goodbyes" has been met with both critical and commercial success. The song is his sixth number one on the UK singles charts - tying him with legends like Rod Stewart and Queen and newer acts like Justin Bieber - and at the time of publication sits at #9 on the US iTunes chart, ahead of Demi Lovato, Maroon 5, and P!nk. In short, it's unlikely that Smith will be a one hit wonder given the trajectory of this single (barring a lackluster album, that is). It's also worth noting that Smith is the most successful gay man on the charts since Elton John, who last cracked the top ten twenty years ago with his tribute single to Princess Diana, "Candle in the Wind 1997". Without a doubt, Smith has a larger mainstream reach than his contemporaries - take Years & Years, who had success in the UK but never crossed over - and has "mainstreamed" the idea of an openly gay singer talking about his openly gay relationships on openly gay records.
But what is hard to ignore in Smith's music - and, indeed, what made it so ubiquitous - is its consistent, aching loneliness. Even Adele's latest album, the multi-platinum 25, sounded more upbeat. Smith has built his musical brand on a down-trodden, lovelorn innocence packaged with a powerhouse of a voice that bends perfectly to bear the weight of every emotion his songs carry. His most well-known hit, "Stay With Me", is so resonant largely in part to his vocal delivery: he sings every background vocal on the song, mixing them to sound like one big lonely church choir.
Perhaps all of this success has made Smith decide not to mess with the winning formula, because his next record is shaping up to be more of the same isolation and loneliness that we saw before. In an interview with Elton John for Attitude Magazine, Smith said that being heartbroken almost made him quit music. This seems not only a bit melodramatic - why would quitting an industry in which you have sold yourself as the unluckiest man in love make you more successful in relationships? - but slightly patronizing. It's as if he expects us to believe that today, in 2017, the biggest obstacle to his artistic success is finding a man.
It is here that we get to the crux of the Sam Smith paradox. His sexuality is ostensibly front and center in his music, and yet it is completely absent - every song is addressed to a non-descript "you" who lacks any identifying characteristics other than that they are the object of Smith's affections. Where Years & Years frequently incorporate "boy" and "he" into their lyrics, naming the fact that lead singer Olly Alexander is singing about a man, Smith always skirts that line with caution. If there is a man mentioned, he is a competing love interest rather than an object of any affection. There is no mystery in his lyrics as to the victor of that supposed struggle either: Smith will always lose. Yes, they are designed to be universal, but they cease being a personal statement much less a bold one. (It also explains why I find his performance of Whitney Houston's "How Will I Know" to be among his finest, imbuing the lyrics with a kind of subversive ache that feels entirely authentic and, indeed, personal - ironic given that it's not his own song.)
Moreover, he projects what appears to be a meticulously crafted image of perpetual isolation and loneliness: the eternal sad gay boy. Where Elton John and George Michael were gay men who knew how to have a good time, how to mix the social isolation and fierce vivacity many gay men are all too familiar with, Smith has parked his musical camper van firmly in the heartbreak territory. George Michael's "Fastlove" remains one of my all-time favorite records because of this exact duality: it's an upbeat dance track that turns into a somber rumination on loneliness when the flashy dance elements are stripped away. A song about living large and running wild becomes a meditation on the very nature of intimacy. It has layers, and manages to be both universal and deeply, hauntingly personal. Smith, on the other hand, has planted himself in a space of eternal isolation, impossible to reverse, and seemingly abysmal in scope.
In a cultural moment where the gains of the past few years seem on the cusp of evaporating, this kind of self-pitying - and, dare I say, self-centered - melancholy is the last thing we need. It is becoming increasingly difficult for children and teens, especially those in the LGBTQ+ community, to feel as if they have a future of anything other than loneliness and despair. And what does the biggest gay pop star in the world have to say in response? "Buckle up, kids, it's going to be one long trip down the rabbit hole"? Smith would do well to take a page out of the books of gay icons - Judy Garland, Barbra Streisand, Lady Gaga - and insert a message of resilience into his music. So much of who we are as LGBTQ people is about resisting the impulse to wallow, to throw in the proverbial towel and surrender to the idea that we will never live fulfilling lives. Now more than ever we need to do just that: live fulfilling lives and find strength within ourselves to make it through another day.
REAL LIFE. REAL NEWS. REAL VOICES.
Help us tell more of the stories that matter from voices that too often remain unheard.
This post was published on the now-closed HuffPost Contributor platform. Contributors control their own work and posted freely to our site. If you need to flag this entry as abusive,
send us an email
.