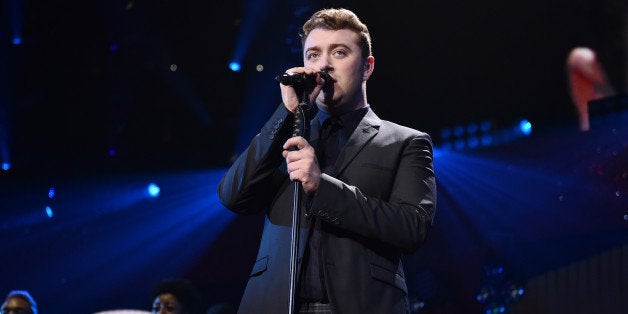 Sam Smith graces the latest cover of V Magazine, but the chest hair he flaunts is a footnote to the interview in which Smith calls certain modern pop stars "awful."
Which stars Smith would include in that description is, of course, a mystery. We do know the "Stay With Me" singer's complaints stem from his contemporaries' poor attitudes.
"Even when you meet them -- I won't name names -- but some of these pop stars are just awful," Smith told Chaka Khan, who conducted the interview. "And they have not even had half the success that you've had and yet you're so humble and kind."
Khan responded by saying it's "people skills" that make the difference. "Talking to a screen all day long takes the human experience out," she said. "Luckily I grew up in a time when we only had a telephone at home."
Smith is part of a chorus of criticisms leveled at today's pop acts. Bette Midler and Annie Lennox have lambasted the sexualization of female pop stars, Dave Grohl finds pop music "superficial," Patti LaBelle thinks today's divas are "little heifers who can't sing" and Lily Allen says pop is full of "fucking Botoxed idiots."
Calling all HuffPost superfans!
Sign up for membership to become a founding member and help shape HuffPost's next chapter